Feel good about giving this Christmas with World Gifts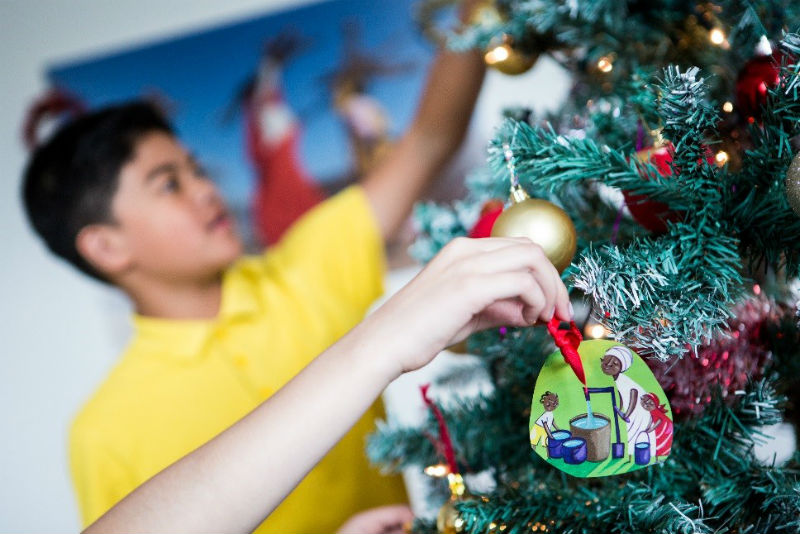 Feeling all shopped out
In the wake of Black Friday madness gripping the UK for the last week, I reflect back to years gone by, with footage of people queuing for hours, or fighting to get the last bargain. How those people feeling now? I wonder if they are planning to replace last year's new purchase with this year's newer model, or whether they feel genuinely fulfilled by their choices.
Seeing these scenes has made me question my own purchases this Christmas. When I go out seeking to buy something for my family or friends, I try to question whether I am buying them a gift that they need. Will what I am giving them enrich their lives, or am I giving just for the sake of giving?
My inspiration
I have been working for CAFOD for almost two years now. On a daily basis, I witness dedication, passion and acts of solidarity from our volunteers around England and Wales. I am also privileged to hear the stories of colleagues and partners who work overseas on how our prayers and donations help local communities and transform lives for the better.
Seeing and hearing these stories inspires me, making me feel that living simply could be a better way to live. I know that if I make small changes in my life, it could enable someone else to live a fuller life.
At Liz Dene's parish, Our Lady and Saints of Guernsey, their actions throughout Advent last year did just that.
After seeing the impact a single goat had had on a community during a trip to Uganda, Liz was inspired to help. She knew that CAFOD's World Gifts, a range of ethical virtual gifts which transform lives overseas, could help. She decided to launch a project within her parish to fundraise.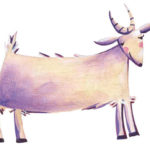 The gift Liz chose was the Goat that Gives. It costs just £28 but provides a family with milk to drink or sell and fertiliser to help grow their crops.
The group held a coffee morning in their parish after Mass, expecting to fund around 30 goats. But the project took off, and in the end Our Lady and Saints of Guernsey bought over 100 goats, raising more than £3,000 and changing the lives of so many. They even symbolised each goat they bought by sticking a plastic figurine of a goat to a sandwich board, which was painted green. Liz said: "It worked because people were happy to give £28. And if they weren't, we joked with them: 'You can buy the hind quarters and someone else will buy the front!'"
More than just goats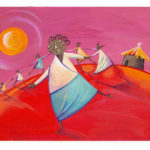 This is just one example of CAFOD supporters changing lives through World Gifts. Schoolchildren from around England and Wales have fundraised to buy virtual villages, picking the things they think the village would most need: water, medical outreach teams and animals to name a few. Individuals have passed on the Gift of Play to some of the world's poorest children.
World Gifts are a thoughtful and ethical present, and the benefits don't end once you've unwrapped it. After you buy a World Gift, you will receive a beautiful card which explains how the gift will make a lasting difference.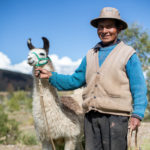 I've already kickstarted my Christmas shopping with the chance for my sister to help a farmer grow enough food to feed a llama all year round with the Help a llama farmer gift. Llamas are three gifts in one – providing farming families with wool for clothing, manure for boosting crops and an important safety net in times of need! I know there will be smiles on Christmas day.
To add to the smiles, I'm now deciding who will be the happy recipient of my next World Gift, although it's a very tough decision between Chirpy Chickens, Fantastic Fish and Wonderful Worms.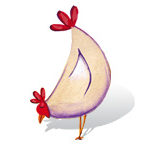 Either way, it's a happy alternative to the same old socks, toiletries and chocolates that we are so used to giving and receiving during the festive period.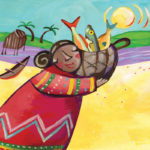 If we all challenged ourselves to live a little more simply and think a little more about the gifts we buy this Christmas, we could make a big difference. We can all take inspiration from Oscar Romero, who said: "Aspire not to have more, but to be more."
Buy a CAFOD World Gift for your loved ones this Christmas at cafod.org.uk/worldgifts
By Rosie Heaton, CAFOD's Regional News Officer