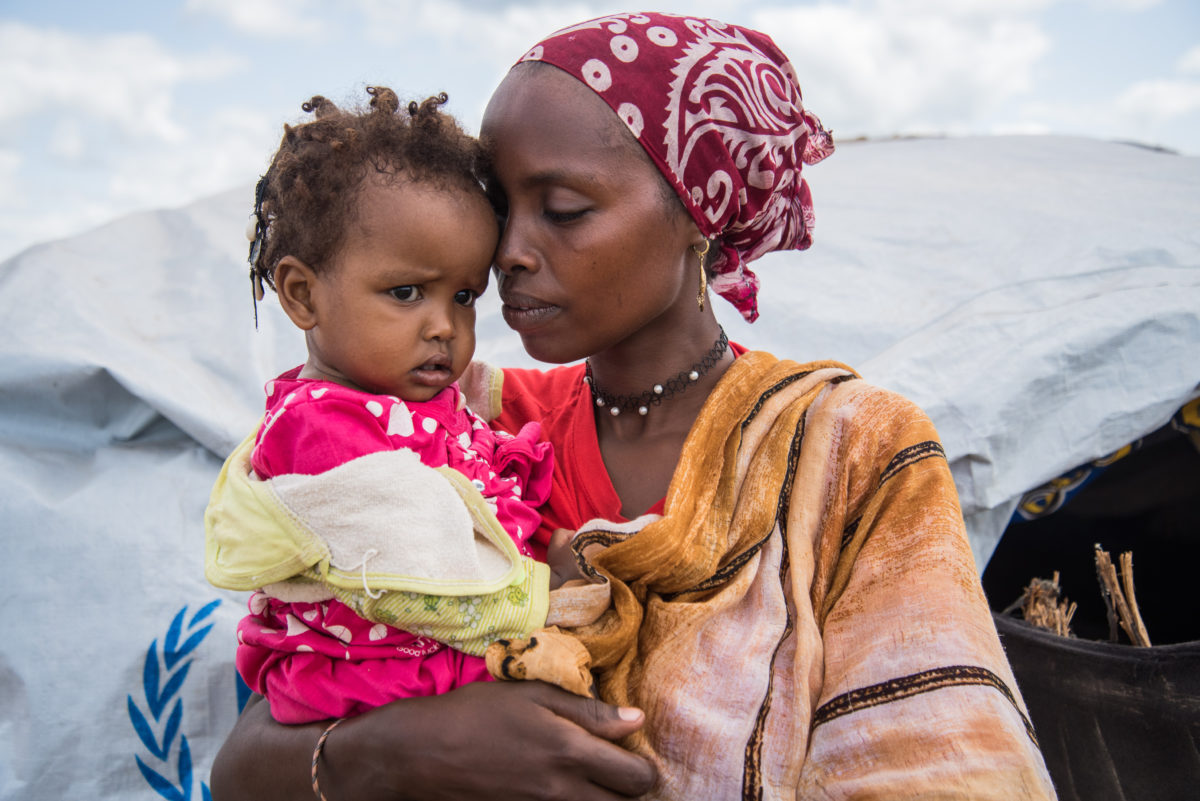 During Advent Catherine Gorman from our Theology team remembers Mary and Joseph's journey to Bethlehem and reflects on the journeys that thousands of people still face today.
As we count down to Christmas we can get caught up in all the merriment and festive preparations. But what is this Advent season really about?
Use our Advent calendar throughout the season for daily prayer and reflection.
Advent is the time when we wait in joyful hope for the coming of Christ, now and at the end of time. We are reminded that Jesus is the Emmanuel – God with us. God is with every person, in every situation. No one is beyond the reach of God's love.
Throughout all the festive hustle and bustle, I try to hold on to the idea that this is what we are really journeying towards – God's love.
Journey to Bethlehem
I reflect on the story of Mary and Joseph travelling to Bethlehem. My heart goes out to Mary who must have been so exhausted travelling while pregnant.
I think of when I was expecting my own children. Walking to the post box at the end of the road felt like a mammoth effort, let alone a long and uncomfortable journey to somewhere new.
And I remember that around the world today millions of our sisters and brothers face journeys similar to that of Mary and Joseph. They leave their home not because of a census but because of war, natural disaster, poverty or persecution.
Amina fled her home because of violence. It was a difficult journey. One she would rather forget.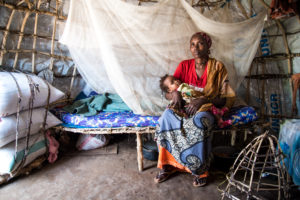 "We were running away with our children, some children were not able to walk. We spent three nights in the bush before we arrived here. It was raining. No food. It was a very bad experience."
Although life is still tough, Amina was relieved to reach the relative safety of a refugee camp in Kenya. Through our network of local experts working on the ground, we were able to give Amina and her neighbours clean water to drink and wash with when they reached the camp.
Donate to our Advent appeal and reach out to help refugees like Amina to build a new life in peace and safety.
Born far from home
At the end of their journey, Mary and Joseph have to shelter with the animals because there is no room for them anywhere else. And so, as we will celebrate in a few short weeks, Christ is born in a stable and laid in a manger.
Thousands of children around the world will start their lives just as Jesus did. Born in difficult circumstances, far from their parents' home.
Rajida's daughter was born in Bangladesh, under a plastic sheet in the middle of a rice paddy. "When I saw that she was healthy, I was so happy. I gave thanks to God," Rajida told us.
Rajida is just one of hundreds of thousands of refugees who are estimated to have fled into Bangladesh from neighbouring Myanmar. She made the journey to the Bangladeshi border on foot while heavily pregnant.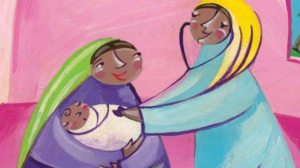 Give a Healthy mum and baby World Gift to provide vital support to vulnerable mothers and their newborn babies.
"What would I do?"
And so this Advent, I think about the stories of these mothers: Our Lady, Amina and Rajida and the hardships that they faced, the journeys that they undertook.
I try to imagine the desperation and fear that means that a journey like Amina's and Rajida's is the only choice. As I tuck my children snugly into bed, I look at them and ask myself "what would I do if you were in danger?"
This Advent I am trying to make space and time to listen to what God is asking of me and to remember that God is with us all, even in the most difficult of times. I will hold all those who are in need, especially those who face perilous journeys in my prayers. And I will do my best to reach out in love to these brothers and sisters of mine.
Join us in prayer this Advent with our special prayer resources.