Step into the Gap: Empowering a generation through youth work around the world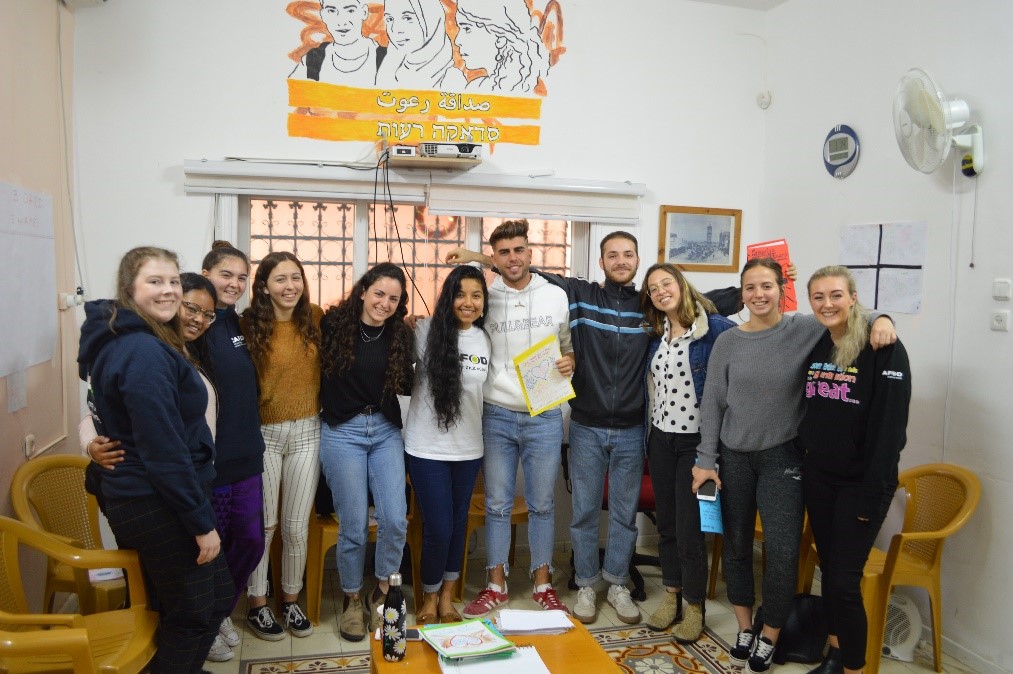 Sharon Weerasuriya is spending her year on CAFOD's Step into the Gap programme. Earlier this year, she felt privileged when she was able to visit the Holy Land, where she met with CAFOD's partners. Here, she shares her reflections from meeting young people when she visited, Sadaka Reut, a youth partnership organisation and one of CAFOD's partners based in Jaffa, Israel.

Apply to Step into the Gap today

While on my international visit to the Holy Land in January this year, I was lucky enough to visit a number of CAFOD's partners who are working with young people. One of these partners, Sadaka Reut, is an organisation which brings young Palestinian citizens of Israel and Jewish Israelis together, encouraging them to unite as one voice to speak up towards social and political change in society.
Sadaka Reut is a community-based organisation. Its foundations are in education, and Sadaka Reut aims to create partnerships by empowering young people and educating them so that they have an awareness of issues that affect them. As a gap year volunteer, I have been based at Castlerigg Manor Youth Centre where I've worked with young people and I was intrigued to learn about the young people's work and life in Sadaka Reut. I began to notice many similarities in the youth work we were both involved in.
Together we can make a difference
When we visited Sadaka Reut, we were able to meet a group of seven Jewish Scouts and two Palestinian young people who were taking part in the Community in Action programme. The programme is a year-long one, where students live together in a community and take part in sessions where they learn about political and social issues, act as counsellors and help out in school activities.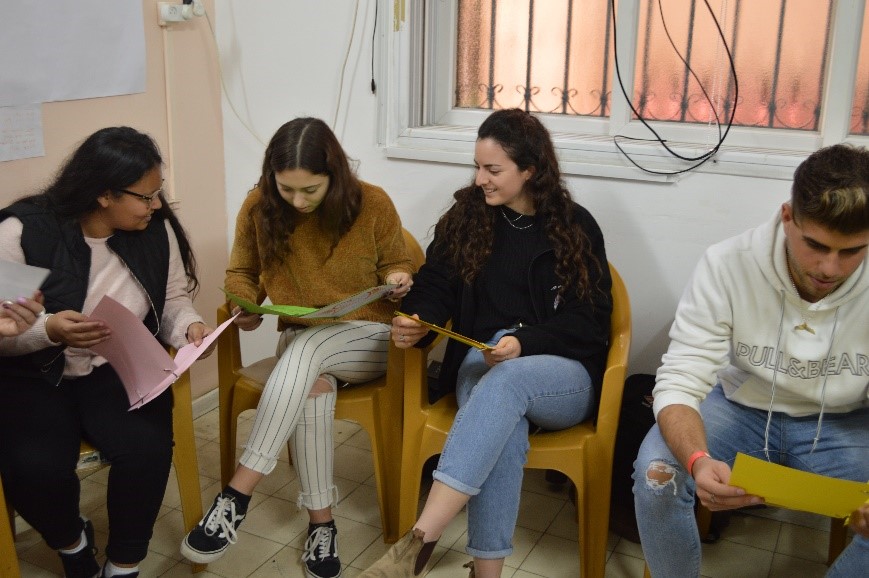 I noticed that as a CAFOD gapper, I had a lot of the same motivations as the volunteers I met in the Holy Land; we all want to make a difference in society and to the lives of individuals we encounter. Personally, I love conducting retreats because I get to meet so many young people from different backgrounds who have their own unique story. I am inspired when I see how they use their gifts and talents to positively impact society. Retreat sessions, in prayer, games and outdoor activities, help young people to become better people and make positive changes in their schools and communities.
This value was shared in Sadaka Reut. Noya, one of the volunteers I met, said: "Everyone realises that closing the gap comes from our understanding of each other."
I learned that the combination of encountering others and learning about their culture is something that creates partnership. When we encounter each other, we are able to open our minds and acknowledge how we can create positive change by working together- something we might not have considered before.
Creating a community
Another similarity between our lives was community living. During the Community in Action programme, the group from the scouts lives together – cooking, eating and socialising together. I could relate to this as I live with eight other volunteers at home in Lancaster, which is something I have never experienced before!
I have been able to meet amazing people and share many joys over our individual, funny personalities which bring so much colour and diversity to the team. We also learn so much from each other. The Scouts at Sadaka Reut share my positive experience of living within a community. The group joked that Noa from the team was the messiest. But Noa enjoys being given the opportunity to meet people she might not otherwise come across. Sihalm, another volunteer, said she had sometimes found it difficult to live in the community, but she feels as if she is a part of the group. Wherever we are in the world, we can see that community life can be challenging, but also a blessing and an experience we can learn from.
Finding a common ground
At Sadaka Reut, their projects and youth work revolve around educating young people and building bridges between the Jewish and Palestinian communities in Israel who are influenced by civil inequalities and the Israeli-Palestinian conflict. They work hard to overcome challenges in society for future generations by breaking down stereotypes, taboos and injustices. They work to understand the commonalities that bring the two groups together as young people, rather than focusing on what sets them apart.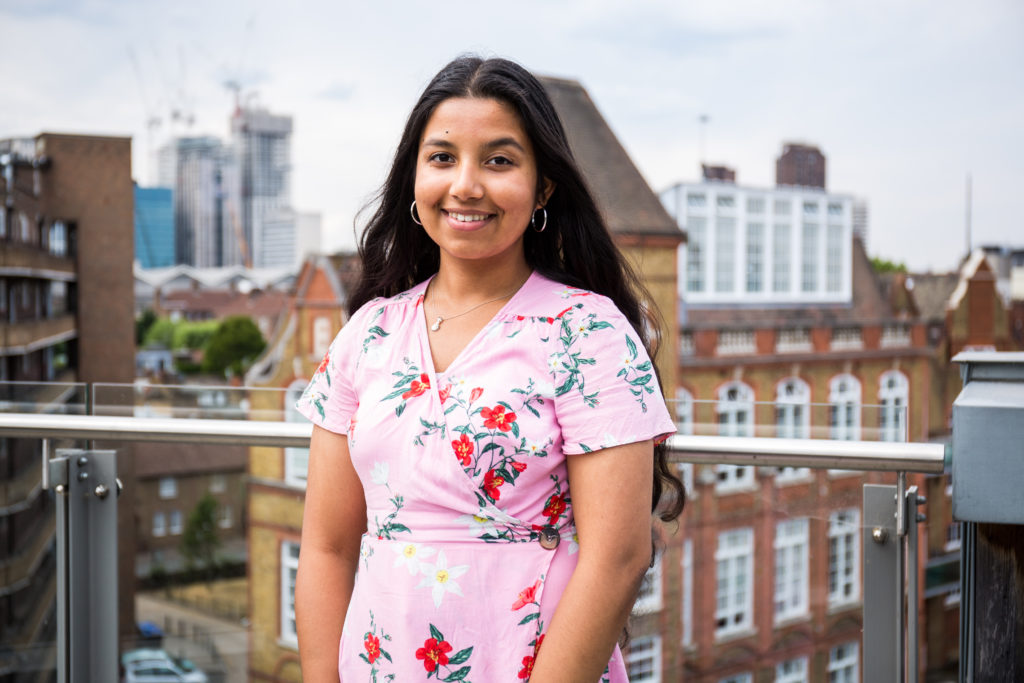 This is different to Castlerigg, where we are lucky to live peacefully and focus on teaching young people how they can use their faith, gifts and talents to make society a better place. But the underlying theme of our work is that in Castlerigg and at Sadaka Reut; we are working together to help create a better future for the people we meet by focusing on empowerment and education.
Seeing how CAFOD's support can make a change in these young people's lives has inspired me. The experience has taught me that despite the challenges we face from society or any other restrictions, if you have the will, commitment and positive mind-set social change through partnership can be brought about.
Applications for Step into the Gap are now open. Find out more and apply today.