What home means to me at Christmas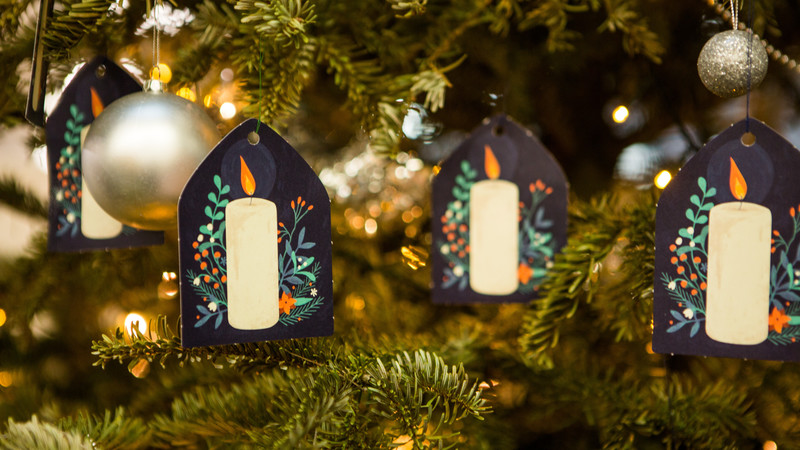 As we journey towards Christmas, and prepare throughout this season of Advent, we often think about being at home with loved ones. This makes us remember those families who are forced from their homes with nowhere to stay. Moire Harrisson, CAFOD's Advent Coordinator, talks about the focus of this year's Advent Appeal.
At Christmas I'm fortunate enough to be able to gather with my family to celebrate at home. I moved out of my family home this year, so it's quite a strange concept to think that I'm moving back home for Christmas. It's not something I've put a lot of thought into before – the idea of 'home' – but since working on our Advent Appeal I think I've appreciated more of what 'home' encompasses.
Home means so much more than just the foundations of shelter but that security of somewhere to go and stay and feel warm. It's somewhere to settle and feel comfortable – just to be myself. Growing up in south London, I lived with my parents and siblings in the same house throughout my childhood. Apart from moving from primary to secondary school I never had to change schools. I'm lucky, I had that stability.
Provide comfort and hope
Majid, Dana and their family are the focus of CAFOD's Advent Appeal this year. Their home in Syria was destroyed by bombing. Not only had they lost their home, but they had to run in fear of their lives. The physical building was reduced to rubble – all their belongings destroyed, that comfort and stability shattered.
Dana told us how she felt about her home:
"I felt very comfortable in it and I loved it. Whenever I left, I couldn't wait to come back as soon as possible. I used to pray to God and say, 'Please God let us stay in our house, don't let us leave.' Because it's very hard to leave your home. You cannot know the value of a home until you lose it."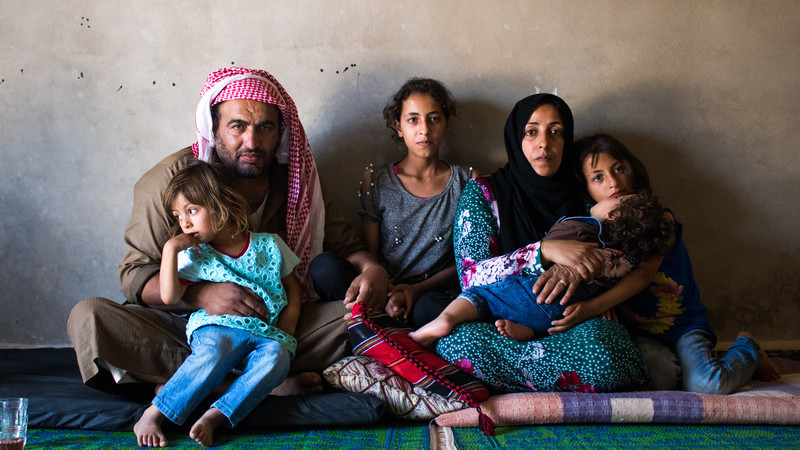 Dana and her family eventually reached a town that was far enough away from the worst of the violence. They rented a single room in a disused shop to live in. Majid took on odd jobs wherever he could, but he still struggled to pay the rent. After all they'd been through, they then had to worry about paying the rent. And not only that – they would go without food to save money for the rent, they worried about affording firewood for the colder months and their children struggled to adapt, moving schools four times.
Our local experts supported Majid, Dana and their family with money to pay the rent.
Give comfort and hope to more families like Majid's
Millions of people are without a home
Across the world countless families are driven from their homes by war, persecution, natural disasters and domestic violence. As many as 30 people every minute are made homeless. Majid and his family stayed within Syria looking for somewhere to stay, like six million others. There are also the millions of Syrian refugees who flee to the neighbouring countries of Jordan and Lebanon. There are refugees across Europe and the Middle East. Then there are other crises – thousands of refugees who have fled from Myanmar to Bangladesh, refugees fleeing conflict in Nigeria, so many people across the world who are without a home.
It's shocking how many people are homeless, even within the UK. And the more I think about what home means, I realise how lucky I am. Homelessness is a global issue – millions of people who don't have that stability or comfort of somewhere to call home. As the weather turns colder people tend to think more about homelessness, but it affects millions of families every day.