Five minutes with Bronagh Daly – Community Participation Coordinator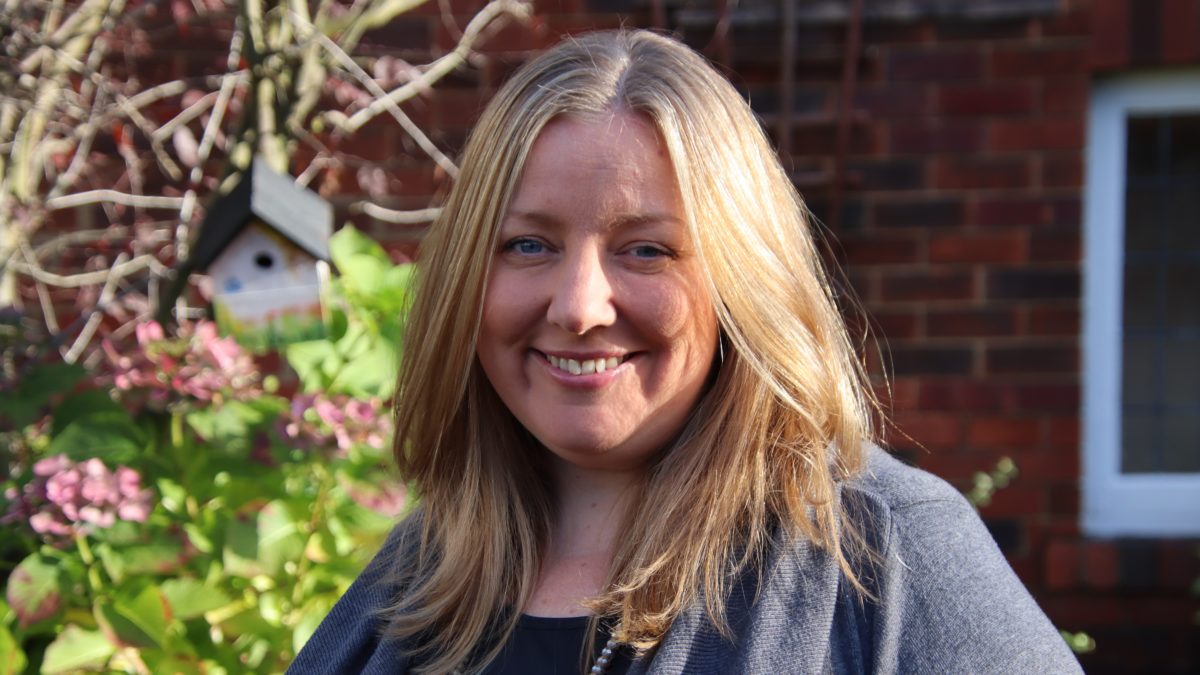 We caught up with Bronagh Daly, Community Participation Coordinator in the North East team at CAFOD, to find out what Children's Liturgy is all about, what it was like producing live broadcasts throughout the pandemic, and how you and your family can get involved.
What is the best thing about your role?
Meeting lots of interesting people from across Yorkshire who care passionately about social justice, they are all so inspiring and make me want to share their stories with others.
What is Children's Liturgy Live?
A LIVE broadcast lasting 25 minutes, with short gospel stories, songs, social justice, and craft activities to help families feel connected at a time of social distancing, and also to remind us that we are part of a global family.
How did you get involved in Children's Liturgy?
I am a liturgist in my local parish, and I suggested to our parish team that maybe we could do a live session for the local families in lockdown. My manager Martin asked if I would like to join him and another colleague at CAFOD in the planning of the very first Children's Liturgy LIVE (and explore the idea of the three of us, as trained liturgists in our own parishes, hosting a LIVE session for families). We could not believe that over 500 families logged on for the first session. What we thought we'd do for a few weeks turned into months.
We asked the families who were watching if they would like to have some training to become presenters and we now have 10 families all trained and, on a Rota, and would love more families to get involved. We have even had special guests from as far away as Sierra Leone!
How did you find running Children's Liturgy throughout lockdown?
It has been a real eye opener to see how many families across England and Wales love CAFOD and are really up for trying loads of new activities including posting artwork, crafting, fundraising and writing prayers LIVE on Sunday mornings. My children have loved getting involved as presenters, and their friends love joining in online too. It is a real family feel with all the regulars who send in their artwork every week and a great joy to welcome new families each week. My family in Ireland love to see us on the LIVE broadcast, and grandparents also join too.
What have been the highlights for Children's Liturgy this year?
I always wanted to be a primary school teacher, and never got around to doing my PGCE. So being able to design, deliver and promote these sessions to young families is probably the closest I will ever come to my dream job. It is such a joy to help with writing the scripts and preparing behind the scenes along with so many other helpers. I love being part of the team and getting to know my colleagues in Volunteer Support and Theology better. Being part of Children's Liturgy has brought me on a faith journey, and I have made some amazing new friends including my friend Maggie in Truro.
How can I get involved?
If you are interested in working with young families, we'd love to hear from you!
Get in touch with the Liturgy LIVE team by emailing theology@cafod.org.uk and we will provide you with technical and presenter training.
If you want to join along in the songs, stories and craft find out how to join us every Sunday at 10am.
Anything else?
We're currently working on some new exciting online content to do with crafting, so watch this space!