Step into the Gap: Welcome to the new volunteers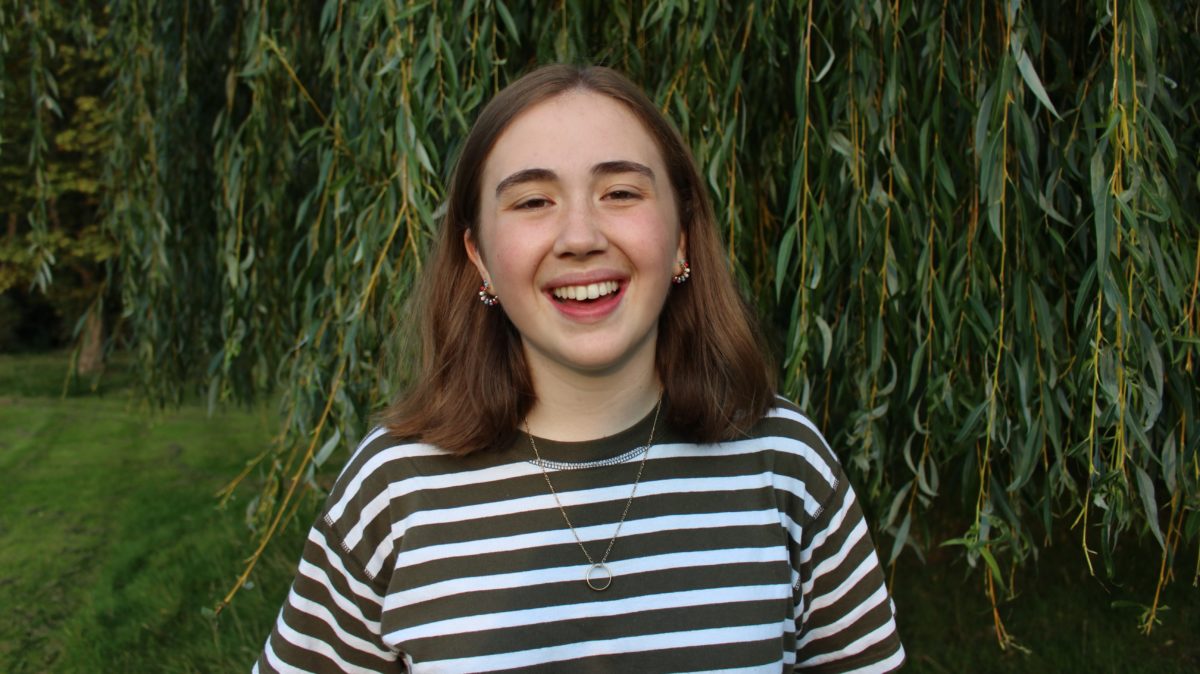 We'd like to introduce and welcome the new team of CAFOD gap year volunteers as they settle into their placements this week. Read on to find out a little bit about the 2019/2020 team as they gear up for a year of volunteering with CAFOD.
Erin
(pictured above)
Erin will be based at Walsingham House in Brentwood this year. She has just finished her A Levels and applied for the Step into the Gap programme after being involved in Harvest festivals, running fundraising events at school, leading on assemblies. She took part in the Young Leaders programme in Year 12 and found out more about the work of CAFOD and how we work with communities across the world. Erin was inspired to volunteer with Brentwood Youth Service because her brother was previously involved.
"I hope that over the next year I will be able to continue to learn so much more about this amazing charity and pass on that information to many young people throughout my placement."

Erin
In her spare time, Erin enjoys baking and cooking. As well as playing tennis, badminton and going to concerts and festivals (Covid-19 allowing). She has previously performed multiple times at the Royal Albert Hall including a solo! Her favourite Bible verse is 1 John 3:18 "let us not love in talk, but in deed and in truth" as she believes it shows that we should actively go out and try to help others by doing something, not just by talking about it and we should strive to show that love through everything we do.
After completing the programme, Erin hopes to go on to university to study medicine
---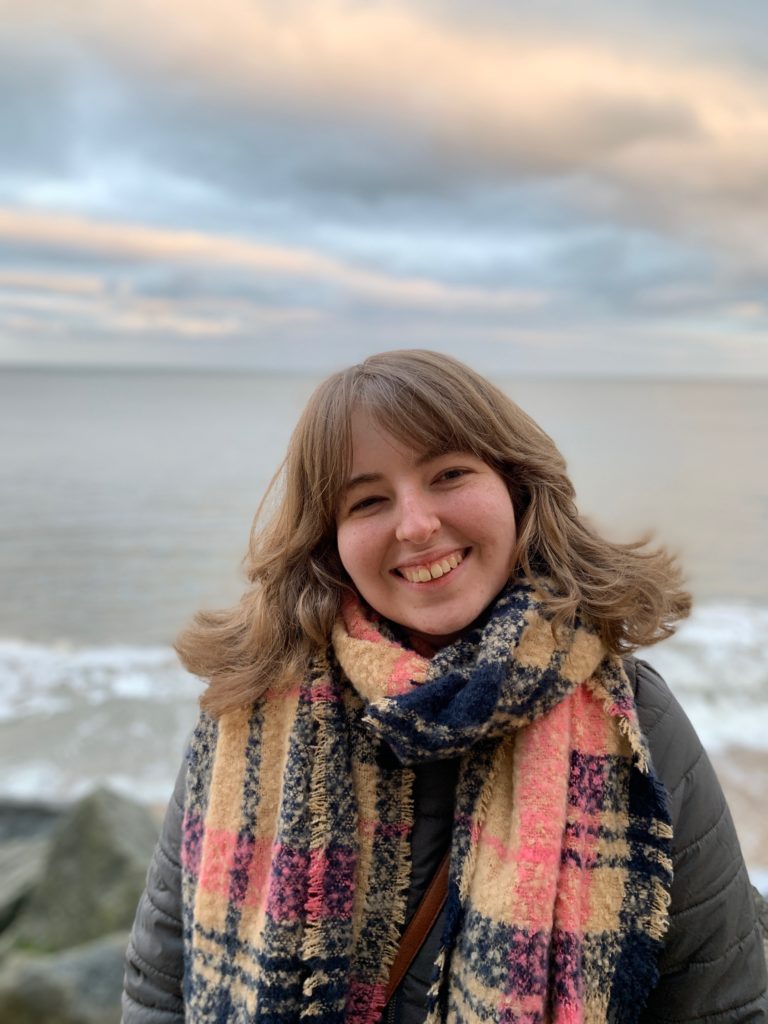 Hannah
Hannah will be based this year in the Diocesan Youth Team of Hexham and Newcastle, YMT. She was part of the team there last year and is enjoying her second year on team. She applied for the Step into the Gap programme after continuously hearing about CAFOD in her parish since childhood.
She recognises the importance of working for the good of all our brothers and sisters around the world. When she was in secondary school, she was also part of the CAFOD Young Leaders programme. As part of this programme, she heard about the stories of people and their communities who have been positively impacted by CAFOD and the local experts. This inspired her to apply for the programme so that she could amplify the voice of those who often go unheard.
"My inspiration is, without a doubt, St Oscar Romero. As someone who was unafraid to challenge the authorities in El Salvador when it mattered most, he inspires me and millions of others to use our God-given voice for social change, and to campaign for a world where all people are equal members of society and are treated with dignity and respect."

Hannah
Since lockdown Hannah has taken up running and enjoys going out and being in nature. One of the things she most likes to do is go on walks with her family in the countryside and admire the handiwork of God's creation. She can play the piano and violin but is passionate about singing.
Her favourite bible verse is "I will walk by faith even when I cannot see" – 2 Corinthians 5:7.
After Step into the Gap Hannah will be going to study theology at Leeds University.
---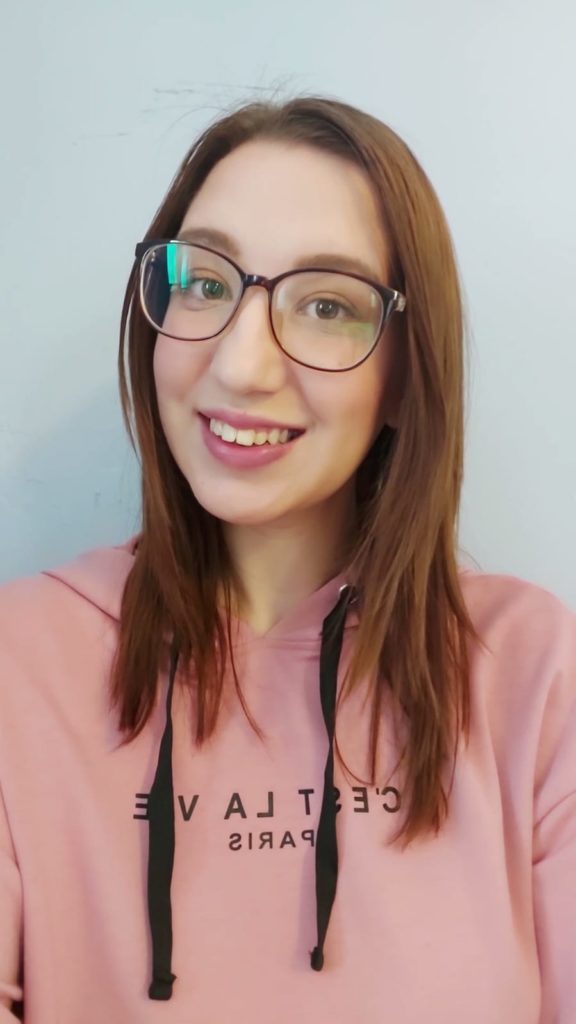 Paulina
Paulina will be based at Savio House this year. Paulina is originally from Poland and therefore speaks Polish and English. In her spare time, she has started to learn archery. She reads and writes stories, listens to music and likes to ride her bike and dance. She is inspired by St John Paul II.
She applied for Step into the Gap because she was interested in charity work and how to put her faith into action. In 2018 and 2019, she took part in Warsaw Walking Pilgrimage which is the oldest and biggest Walking Pilgrimage in Poland. It is 309 years and counting old and has approximately 5000 people a year take part. She enjoyed it so much, she hopes to do it again.
Her favourite bible verse is Psalm 27:12 The LORD is my light and my salvation; whom shall I fear? The LORD is the stronghold of my life; of whom shall I be afraid?
---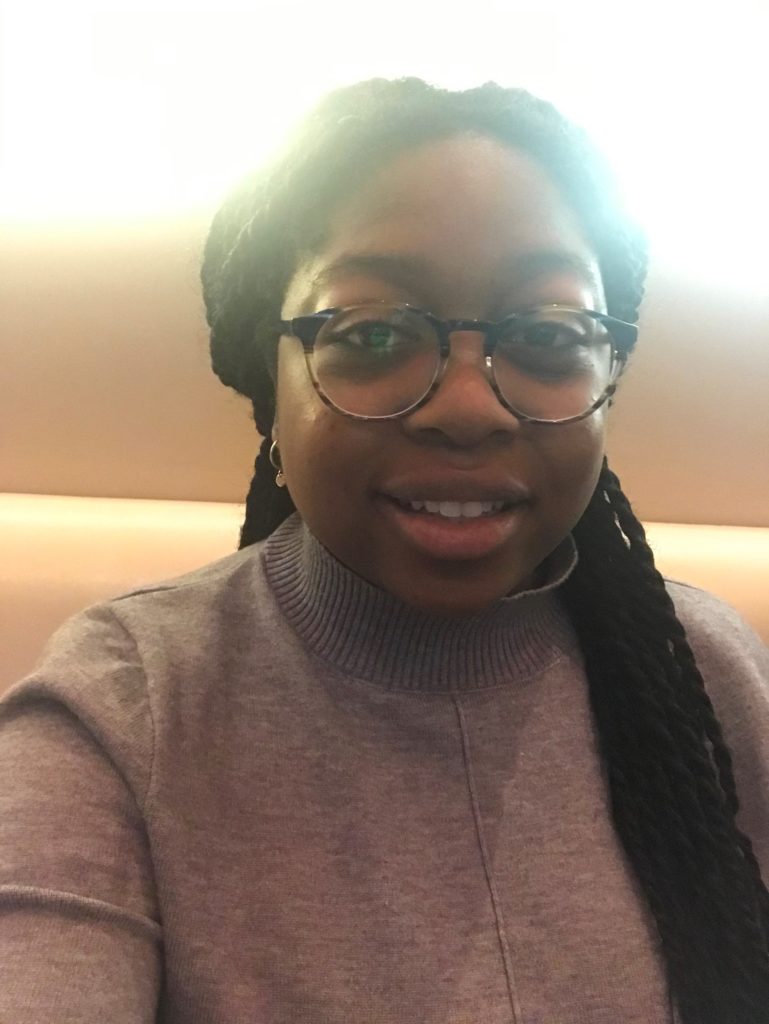 Tobi
Tobi will be alongside Paulina in Savio House Retreat centre. She has recently completed her degree in Sociology. She applied for Step into the Gap because she thinks it is a great opportunity to put her faith in action and put the word of God into action. She has also previously taken part in the Young Leaders Programme where she learnt about CAFOD's work and what we can all do to work with our global brothers and sisters.
In her spare time Tobi likes to do reading, listening to music. She is also learning Yoruba which is her mother's maiden tongue. She is a member of her church's Youth choir. She is inspired by her Pastor who Tobi sees as a "visionary, resilient and has a true hunger and thirst for the Gospel."
Her favourite Bible verse is Ephesians 2:1-10. "Every verse in this piece of scripture is really important as it reminds me of God's grace, love and mercy over humanity."
---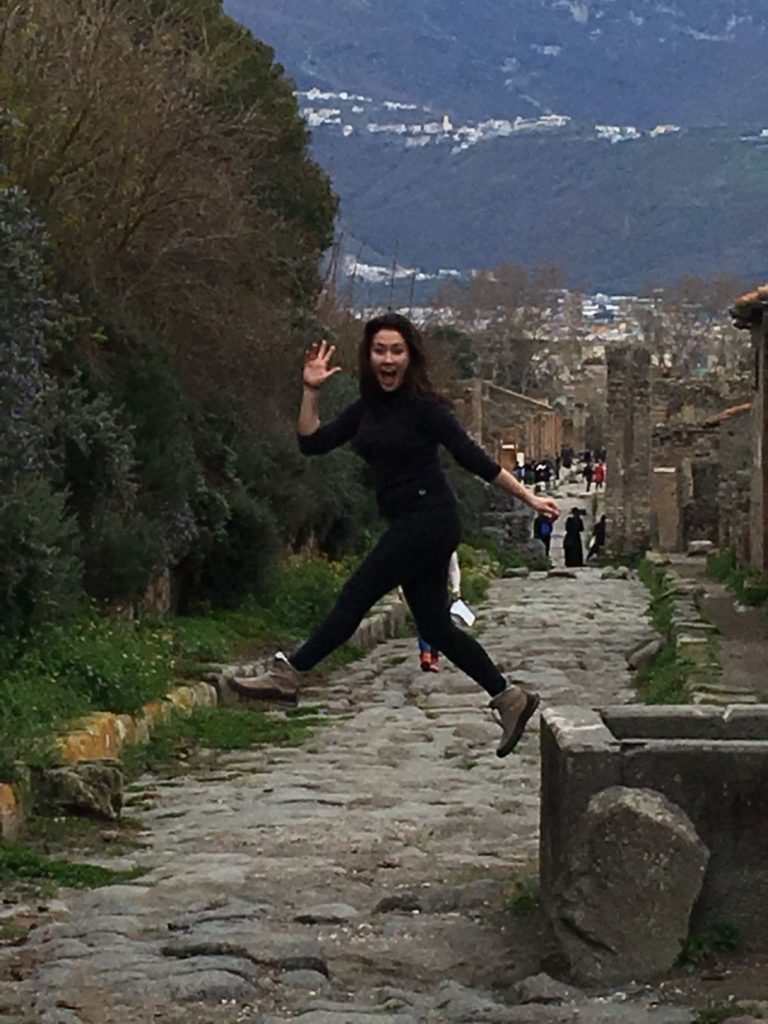 Sophia
Sophia will be part of our new placement this year and will be volunteering with the CAFOD Education section. She has just completed an MPhil in Christian Theology and moved back to England having studied in Dublin. She applied to be part of the programme after taking time to thing about the world during lockdown. She realised after graduation that she wanted to look at other opportunities and came across Step into the Gap by chance.
"CAFOD does a lot of truly inspiring work, and I knew that I wanted to do something tangible to support this, to develop my skills, and to live out Catholic Social Teaching."

Sophia
When she can Sophia loves going to museums and galleries and exploring churches. She also enjoys hiking, taking walks in the woods, swimming in the sea. She spends time behind the camera and its these skills she will be using on the Step into the Gap programme. She is inspired by Pope Francis and his writings and examples.
Her favourite bible verse is; "And now these three remain: faith, hope and love. But the greatest of these is love." 1 Corinthians 13 Or Mary's Magnificat, 1 Luke:46-55.
---
Ellie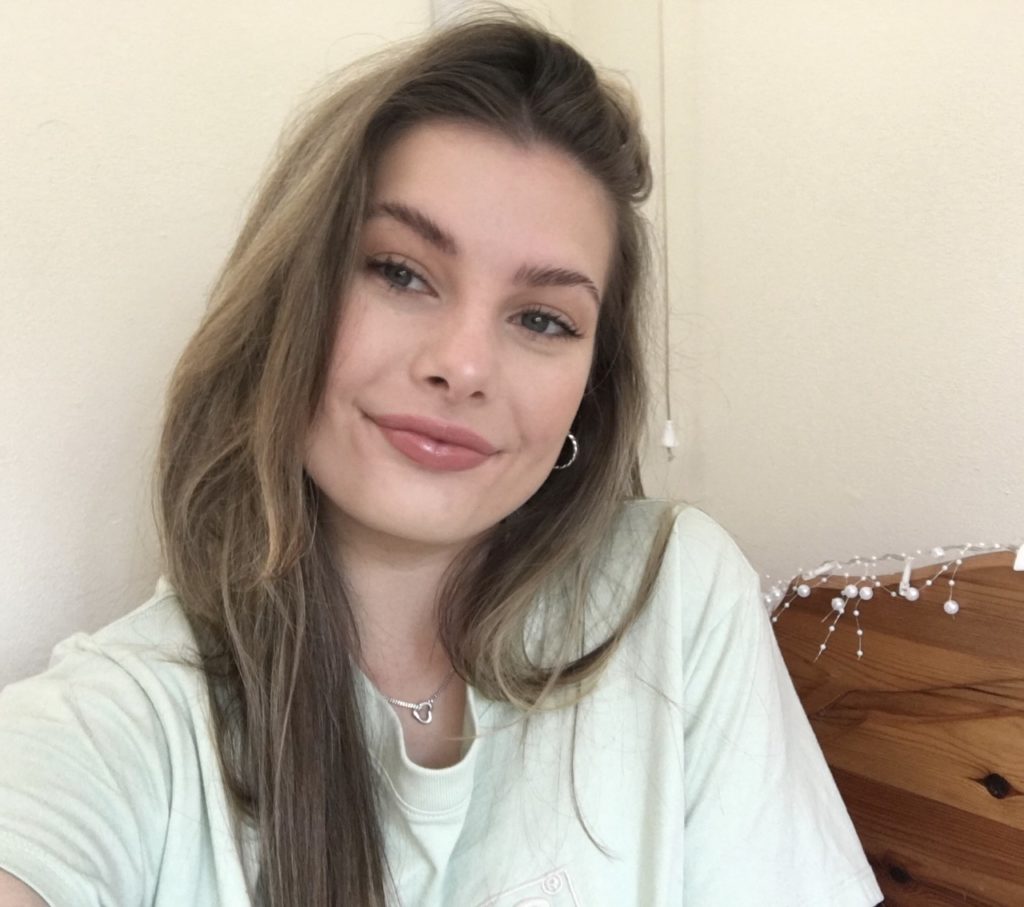 Hi! My name is Ellie. I'm 21 years old and I'm from Worsley in Greater Manchester. I have just completed my degree in criminology and psychology, and I will be spending the next year at Castlerigg Manor in Keswick as part of the Step into the Gap programme.
As I approached the end of my studies, I decided to apply for Step into the Gap as I have a passion for global justice and was interested in the work that CAFOD do. I am really looking forward to working with young people over the next year, hopefully helping them to grow in faith whilst raising awareness about global injustices and what we can do to help tackle these issues. I am also really excited to deepen my own understanding of Catholicism and grow in faith myself, and I am looking forward to seeing the ways in which I will grow and change as a result of taking part in this gap year programme.
I am grateful for the opportunity to work closely with CAFOD this year, learning more about the work they do and how they support different communities across the globe. I hope to put my faith into action and hopefully inspire others to help make a difference in the lives of people around the world.
---
Wishing our new gap year volunteers the very best for the year ahead. Keep up to date with their blogs to find out how they are getting on.
Want to keep up to date with our education resources? Sign up for our primary, secondary or youth leader and chaplains emails.