Step into the Gap: Welcome to the new volunteers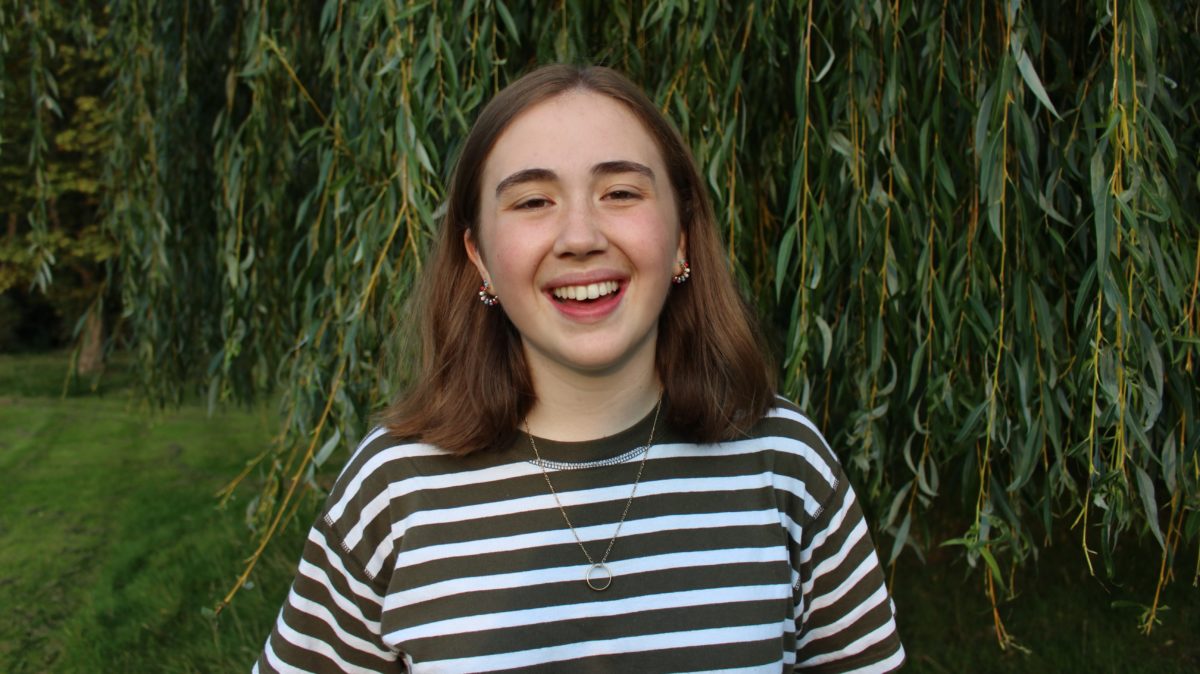 We'd like to introduce and welcome the new team of CAFOD gap year volunteers as they settle into their placements this week. Read on to find out a little bit about the 2019/2020 team as they gear up for a year of volunteering with CAFOD.
Erin Walsh
(pictured above)
Age: 18
Placement: Walsingham House in Brentwood, Essex
Studies (A levels/ degree etc): Maths, Further Maths and Biology (going on to study medicine at Newcastle University in the future)
Why have you applied for Step into the Gap? CAFOD has always been something I have known about and loved to get involved with, whether that be through participating in harvest festivals, running charity events at school or leading assemblies on its work. I did the young leaders programme, which led to finding out more about the projects and work that CAFOD does with communities all over the world. This sparked a passion for social justice so I got more involved at school, leading retreats and often had the opportunity to speak openly about CAFOD's work with young people. I then made the decision that I wanted to take a year out and do the Step into the Gap programme before going to university. I hope that over the next year I will be able to continue to learn so much more about this amazing charity and pass on that information to many young people throughout my placement. Also, both CAFOD and the retreat centre that I will be working at have provided many opportunities, so this year will give me the chance to give back to those communities that have given me so much.
What do you like to do in your free time? I really enjoy baking and cooking and I am always on the look for new recipes to try. I also love playing tennis, badminton and going to concerts and festivals whenever I can.
Are you musical? Yes, I am working at grade 8 trumpet and also enjoy playing guitar, piano, drums and pretty much anything else I can get my hands on! I also really enjoy going to festivals and concerts as well, so anything to do with music I love!
Do you play sports? I used to be captain of my school's rugby team but am most involved in water sports such as rowing, sailing and kayaking. I also enjoy playing tennis and badminton in my free time, especially with my brother as we are both very competitive!
Who inspires you? Many people have inspired me across my lifetime but one in particular is my brother. He was heavily involved in volunteering and the youth service, which inspired me to also get involved. He is really hardworking but regardless of anything, always has time for others which I strive to do, mainly due to his example of selflessness.
Do you speak any languages? I got an A* in Spanish at GCSE but unfortunately forgot most of it and am now trying to relearn it on Duolingo. I am also starting to learn BSL (British sign language).
What is your favourite bible verse? 1 John 3:18 "let us not love in talk, but in deed and in truth" – I believe it really sums up the fact that we should actively go out and try to help others by doing something, not just by talking about it and we should strive to show that love through everything we do.
What is an interesting fact about you? I have performed multiple times at the Royal Albert Hall, once including a solo!
What is an interesting fact about you? I have performed multiple times at the Royal Albert Hall, once including a solo!
---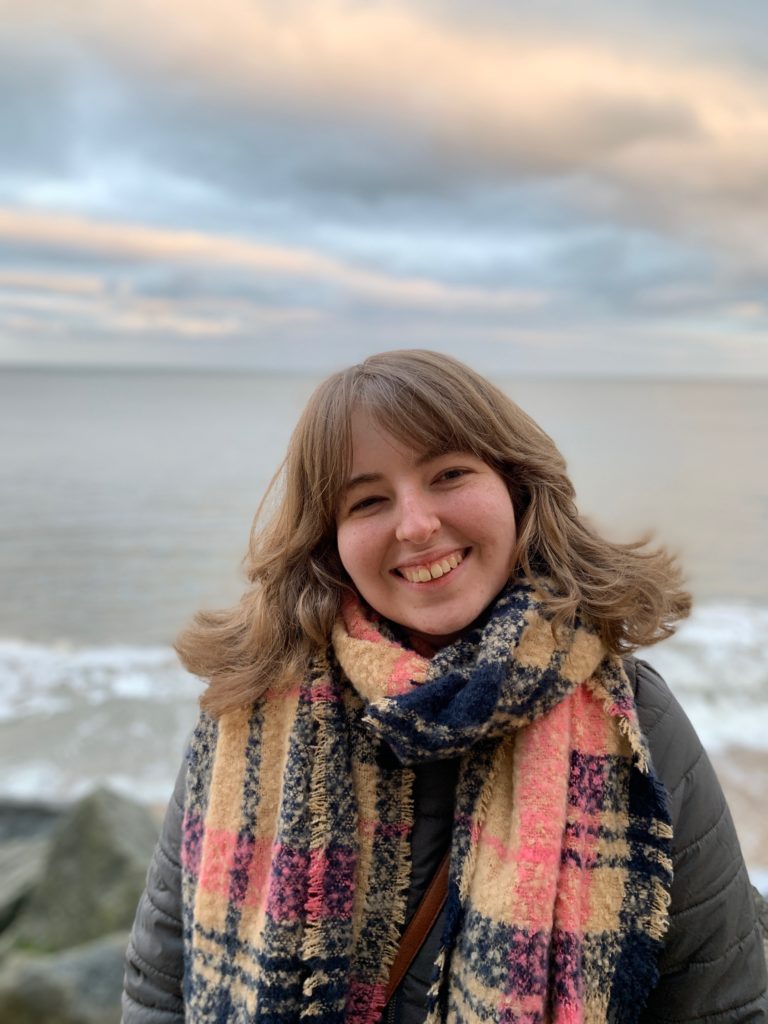 Hannah Bartlett
Age:19
Placement: Youth Ministry Team (YMT)
Studies (A levels/ degree etc): I have three A-Levels in History, English Literature and RE, and after my time at YMT with Step into the Gap, I will be going to study Theology at Leeds University in September 2021.
Why have you applied for Step into the Gap? Growing up going to mass, I've always known of CAFOD and recognised the importance of our mission to act for the good of all our brothers and sisters around the world. In secondary school, I was part of the CAFOD young leaders programme, and the stories I heard of people and their communities who have been so positively impacted by CAFOD partners inspired me to apply for Step into the Gap and do my part to amplify the voices of those who often go unheard.
What do you like to do in your free time? In my free time, I love to read, and I'm currently reading 'The Book Thief' by Markus Zusak, which is a firm favourite. I also enjoy going on walks with my family in the countryside where I live and admiring the handiwork of God's creation!
Are you musical? I've always loved music, and some of my earliest memories are listening to the radio in our kitchen with my parents after dinner and being encouraged to listen to and appreciate all genres of music – an encouragement that has certainly stayed with me and I continue to live up to. I play piano and violin, but my passion is and always has been singing. I try to start every day with a cup of a tea and some good music to boost my energy for the day ahead!
Do you play sports? I was on the netball team at school, but during the recent lockdown I started running. Whilst I would in no way describe myself as a runner, I enjoy going out on a morning and being amongst nature. I have found this really helps me in my prayer life, as it gives me a set time for prayer and a wonderful space to thank God for everything I can see around me.
Who inspires you? My inspiration is, without a doubt, St Oscar Romero. As someone who was unafraid to challenge the authorities in El Salvador when it mattered most, he inspires me and millions of others to use our God-given voice for social change, and to campaign for a world where all people are equal members of society and are treated with dignity and respect.
Do you speak any languages? I studied French at GCSE, but I would really like to study French or another language again.
What is your favourite bible verse? "I will walk by faith even when I cannot see" – 2 Corinthians 5:7
What is an interesting fact about you? I have only ever broken one bone in my body when I was 8, and I broke it trying to do the worm. I found out the hard way this is a talent that takes some practice!
---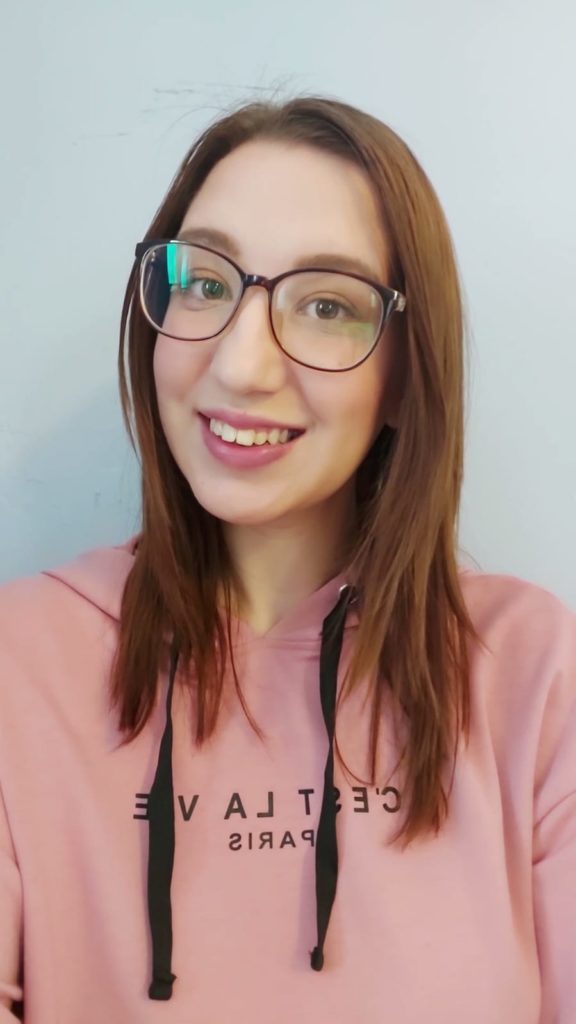 NPaulina
Age: 24
Placement: Savio House
Studies (A levels/ degree etc): BA Music Business
What do you like to do in your free time? Read and write stories, listen to music, go somewhere by bike and dance.
Do you play sports? Not much. I recently started training in archery.
Who inspires you?John Paul II, my mother.
Do you speak any languages? Polish and English.
What is your favourite bible verse? Psalm 27:12 The LORD is my light and my salvation; whom shall I fear? The LORD is the stronghold of my life; of whom shall I be afraid?
What is an interesting fact about you? In 2018 and 2019 I took part in Warsaw Walking Pilgrimage which is the oldest (309 years and counting) and the biggest (approx 5000 each year) Walking Pilgrimage in Poland, going from Warsaw to Czestochowa. It last 9 days (6-15 August) and it is the best 9 days of the year. I plan to go again!
---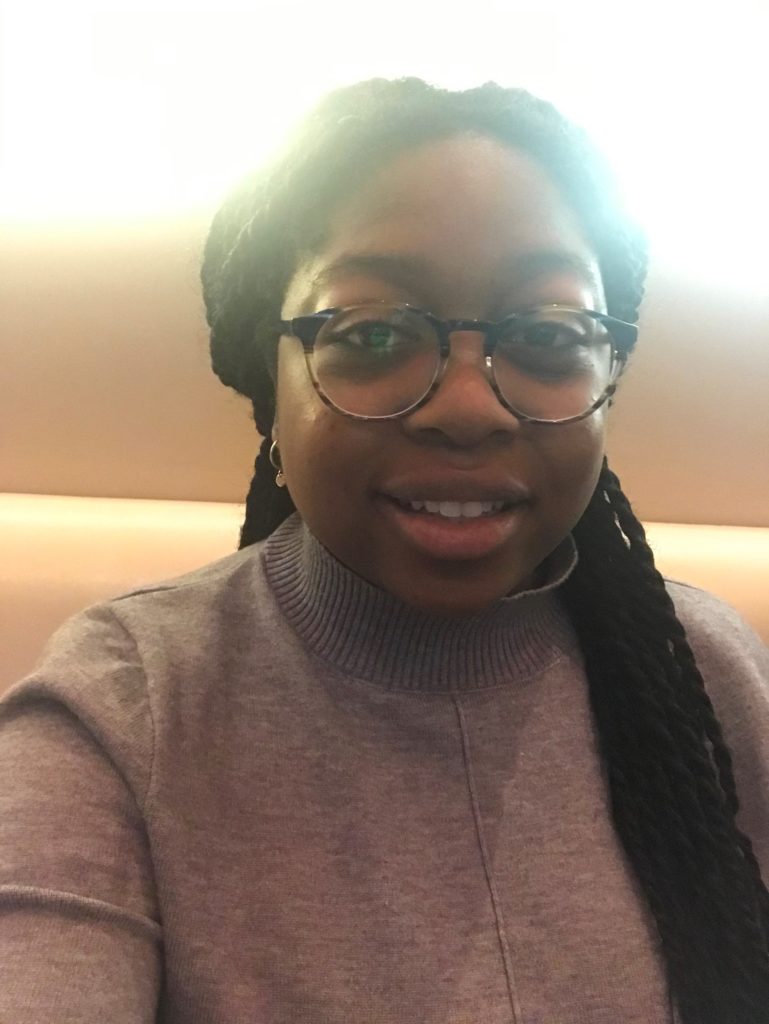 Tobi Oyedele
Age: 23
Placement: Savio House Retreat centre
Studies (A levels/ degree etc): Sociology BSc (Hons)
Why you applied for Step into the Gap?I applied for Step into the Gap because it provides me the opportunity to put my faith in action and not just be a hearer of the Word but also a doer. I was also part of CAFOD's Young Leadership Development programme in which I learnt a lot about CAFOD's work overseas and what we can do here to help our global brothers and sisters.
What do you like to do in your free time? In my free time I am reading different articles on topics that I find interesting such as Christianity, class, education and the intersection of race and gender. I also like to listen to some of my favourite artists on YouTube. I also use my free time to learn Yoruba.
Are you musical? I have been a member of different choirs in my secondary school, college and I am in my church Youth Choir.
Who inspires you? The person who inspires me is my Pastor Florence Smith. She inspires me because she is visionary, resilient and has a true hunger and thirst for the Gospel. She is a very hard-working woman who also likes to fun. She inspires me by the way she acts and handles opposition with a smile on her face and her face always looking at Jesus.
Do you play sports? I don't play sports, but I regularly go to the gym and like to try bodyweight exercises.
What is your favourite bible verse? My favourite Bible verse is Ephesians 2:1-10. Every verse in this piece of scripture is really important as it reminds me of God's grace, love and mercy over humanity.
Do you speak any languages? No just English but I am learning my mother's maiden tongue- Yoruba.
What is an interesting fact about you? I was a member of the same acting school that trained the Bafta award winning stars John Boyega from Star Wars and Letitia Wright from Black Panther.
---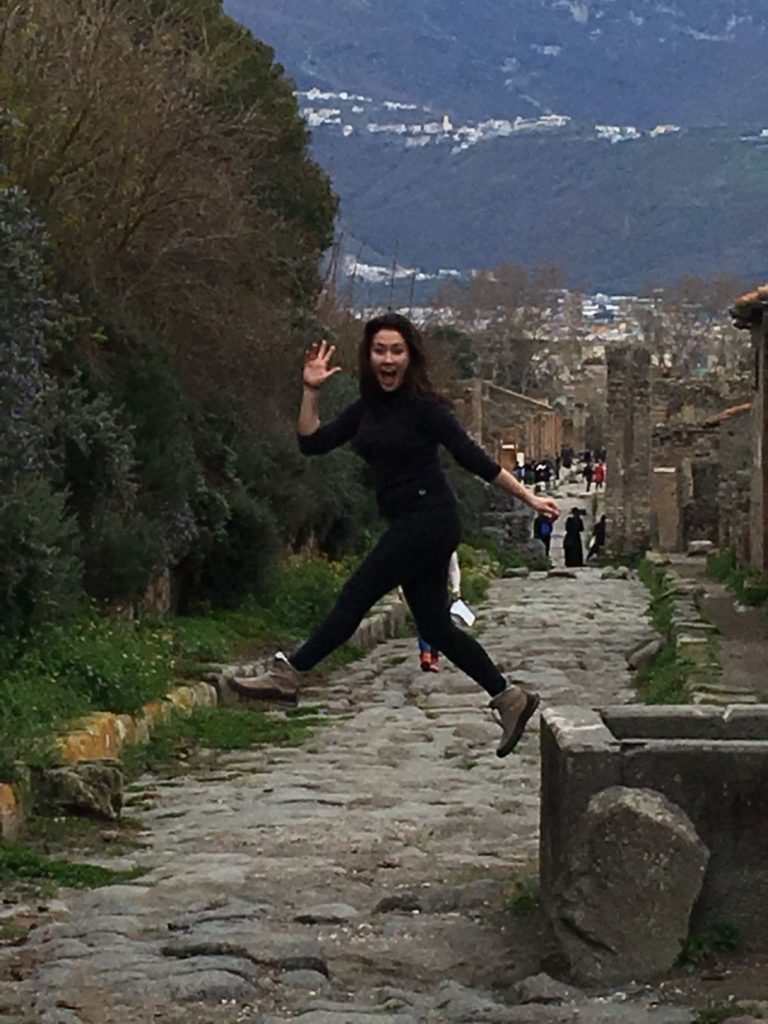 Sophia White
Age: 29
Placement: CAFOD Education Department
Studies (A levels/ degree etc): MA History (University of Manchester) MPhil Christian Theology (Trinity College Dublin)
Why have you applied for Step into the Gap?Lockdown and the ongoing pandemic gave me a lot of time to think and look at the world with more focus. I recently graduated and realised that I have been spending too much time behind the walls of the university and in my own head. I came across Step into the Gap purely by chance, as can often happen with the best things in life. CAFOD does a lot of truly inspiring work, and I knew that I wanted to do something tangible to support this, to develop my skills, and to live out Catholic Social Teaching.
What do you like to do in your free time?When I'm in the city, I love going to museums and galleries (when they were open), and exploring churches. In the country, hiking, taking walks in woods, and swimming in the sea are ways that I like to spend my days come rain or shine. I often have two or three books on the go wherever I am. And it's not unusual to find me looking at the world from behind a camera.
Are you musical?I can play the tuba, otherwise my musical energy is only exerted in prayer – I try to get to Taizé services whenever I can.
Do you play sports?I played tennis in school and in Manchester. More recently, Pilates and Zumba have been my exercises of choice.
Who inspires you?Pope Francis, as his writings and example were a big reason for me joining the Catholic Church in 2018. In a more grounded way, Br Kevin Crowley OFM who runs the Capuchin Day Centre for Homeless People in Dublin, where I previously volunteered, is highly inspiring. He started the centre 50 years ago, and continues to be active in its running – serving upwards of 600 people per day – whilst always taking time to speak to clients, volunteers and staff. His example of non-judgmentally addressing a need that he sees (aided, he says, by the intercession of Our Lady and St Francis) and gaining local support is one which we can all try to follow in our small ways.
Do you speak any languages?I can speak a little Spanish and am currently trying to learn French. I have been told that I have a good ear for accents, which belies my actually ability for languages.
What is your favourite bible verse?"And now these three remain: faith, hope and love. But the greatest of these is love." 1 Corinthians 13 Or Mary's Magnificat, 1 Luke:46-55.
What is an interesting fact about you? After my A-Levels I qualified as a Scuba diver as I wanted to become a wreck diver. Unfortunately an asthma diagnosis and lack of jobs in the area meant that this dream was short-lived. Nonetheless, every dive is an adventure and, from a freezing lake in Maidstone to the crystal-clear waters of Thailand, it all gave me a deeper love of the world.
---
Wishing our new gap year volunteers the very best for the year ahead. Keep up to date with their blogs to find out how they are getting on.
Want to keep up to date with our education resources? Sign up for our primary, secondary or youth leader and chaplains emails.