The Eyes of the world are on us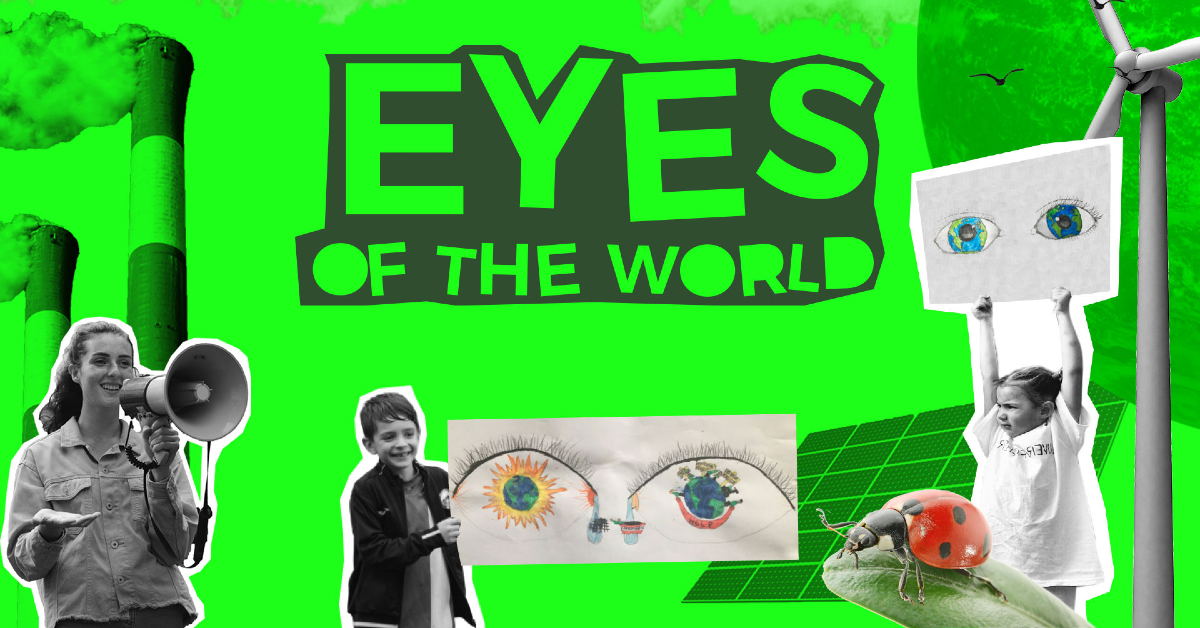 This year has been challenging for everyone. Again and again we have seen children and young people rise to the challenge. They have continued to look out for our global neighbours by joining our national assemblies, taking part in Walk for Water and writing messages to human rights defenders.
This year has shown us how important it is to look after one another. Yet people around the world are still suffering from the climate crisis. We must stop this. Now is the time to step up, together and show the government that the eyes of the world are watching. And so are we.
"Climate change is a problem which can no longer be left to a future generation."

Pope Francis
Why is 2021 so important?
The eyes of the world are on us this year, as Britain hosts world leaders for the United Nation's climate change talks – COP26. They will make important decisions that will affect millions of people around the world and shape the future of our global family. It is vital that we raise our voices and ensure the Government uses this historic moment to build a more sustainable world.
Meet Fatima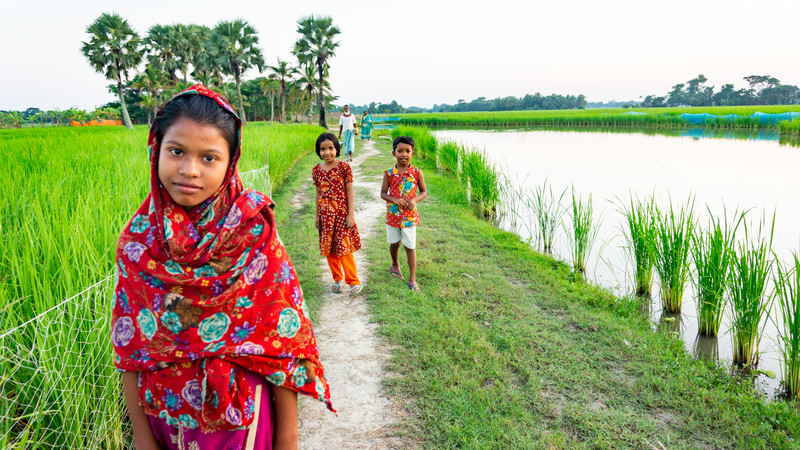 Like many people around the world, Fatima is living with the threat of climate change every day. Fatima lives in Bangladesh and climate change means her area is under threat from heavier storms and rising sea levels.
CAFOD is working with Fatima's community, helping them to adjust to this new and changing climate. Women like Fatima's mum Rubina are learning about new seeds that grow even when there is heavy rain. They are trying out new crops, and they are even starting to sell compost to earn money.
Fatima is not alone. Many communities around the world are already facing the impacts of climate change. We must show the government that we want them to support these communities and stop the climate crisis.
Getting involved is easy
1) Decorate the Eyes of the world template with your vision for a fairer world, or get creative with paint, make up or photo editing.
2) Tell us you've taken part so we can show the Prime Minister that thousands of young people want the UK to lead the way at COP26 on stopping the climate crisis – Fill in the online form so we know how many of you are watching
3) Share a picture of your eyes by tagging us on social media @CAFODschools #EyesOfTheWorld
If you are a teacher, chaplain, youth group or children's liturgy leader then check out our resources to get children and young people involved in our Eyes of the World action this year. Our explainer film, workshop plan and template make it easy to get involved.
Watch our national assembly
"Young people demand change. They wonder how anyone can claim to be building a better future without thinking of the environmental crisis and the sufferings of the excluded."

Pope Francis – Laudato Si'
On Thursday 22 April, CAFOD held a national assembly to launch our Eyes of the World campaign. You can still watch our recordings of the assembly online to learn more about COP26 and the difference you can make to the climate crisis.