Liverpool parish priest's 24-hour fast ahead of the G7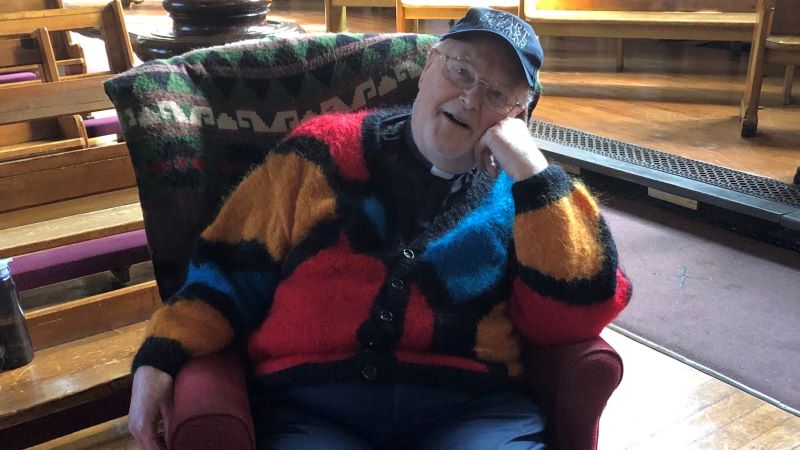 Parish priest Father Denis Blackledge has hosted a 24-hour fast in his parish St Francis Xavier in Liverpool ahead of the G7 summit, which takes place in Cornwall from 11-13 June.
Why is the G7 important?
At the G7, leaders of the world's seven richest countries will come together to discuss the problems facing the world such as economic issues, health emergencies and the climate crisis. 
In an act of solidarity with the world's most vulnerable communities, Father Denis wanted to raise awareness of the reality for communities in the global south facing the climate crisis, as well as a challenging recovery from the global coronavirus pandemic.
Fr Denis, 78, felt he needed to take a stand ahead of the G7 summit this weekend:
"The eyes of the world are on the UK to show leadership when it comes to putting the world's poorest people at the heart of their discussions.
"The only thing I can do at my age, and in my condition, is to do a simple little thing like fasting for 24 hours, which is nothing compared to what many of our sisters and brothers are going through right now. "
Hold a Parliament in your Parish!
Fr Denis is also taking part in our Parliament in your Parish campaign – which encourages parishioners to set up digital meetings with their MPs to discuss the climate crisis and its dire effects. He says that he will be inviting his MP to talk about these issues.
"I was deeply saddened that the UK recently cut its international aid budget from 0.7% to 0.5%, a reduction of around £4 billion," Fr Denis told us, "just when the pandemic has highlighted the gaping inequalities and needs of communities to cope with the effects of the pandemic."
"We can't turn our back on the world."

Father Denis Blackledge
CAFOD's representative for Liverpool, Colette Byrne, added:
"It's so inspiring that Fr Denis is going that extra mile by fasting. His fast is a great act of solidarity."
Sharing your views with the people in power is vital, and that's why CAFOD is asking people to speak with their MPs ahead of the G7 in June and the COP26 conference in November. The UK must show leadership in tackling the climate crisis and debt cancellation for African countries.