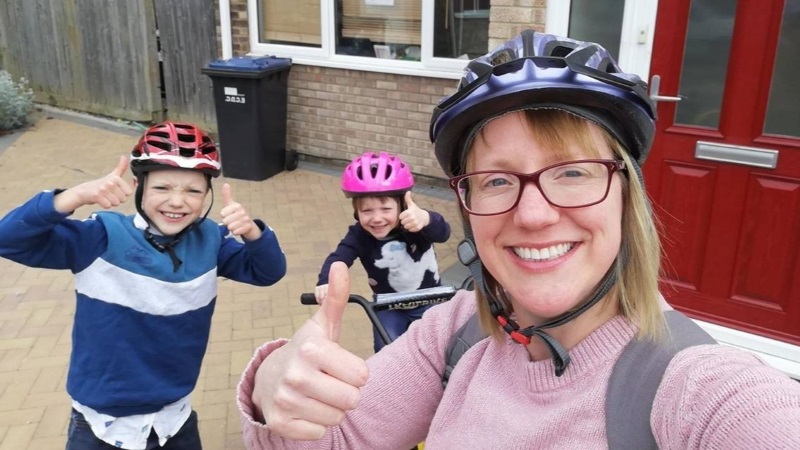 This summer, get involved in a Summer FUNraiser for CAFOD to celebrate the return of international sporting events like the Olympics, Euros and Wimbledon. Neil Roper shares a few examples from last year to get you in the mood. Could you take on a challenge this year?
Alice and her family
Alice, along with her children Ben and Tattie decided to complete a marathon over a two-week period using a combination of scooting, cycling, running, and walking.
Alice said, 'We are raising money for CAFOD, to help support their development work across the globe. Every donation, however large or small, is very much appreciated.'
They completed their challenge inside the two weeks and raised an incredible £191!
Alice posted this comment on her JustGiving Page. 'Wow! We are blown away by all your generous donations, which will make a huge difference. Thank you, thank you, thank you!'
Marie
Marie decided to run a half marathon last summer to raise money for those who do not have access to the healthcare that we rely upon. As an NHS nurse, she was all to aware of the challenges facing health care then and now.
She completed her half marathon in 2hrs 6mins, raising over £2,000 for CAFOD in the process.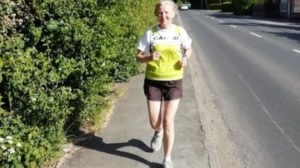 Marie said, 'I feel very blessed and humbled to have had the generous support and prayers of so many friends and family. I had support on the way from a friend who cycled part of the route and supplied water, from my husband and marshal Alan and friends and family cheering along the route. The weather was fine and dry, but windy at times. The total raised is £2,082 and I am delighted that this money donated will be used by CAFOD to help those most in need.'
The Marathon is the oldest Olympic event, but there are so many Olympic events, and most of them can be turned into FUNraisers for CAFOD. Whatever you do, get involved, have FUN and support CAFOD!
Daniel's FIFA Marathon
This time last year Daniel took on an 8-hour FIFA marathon for CAFOD.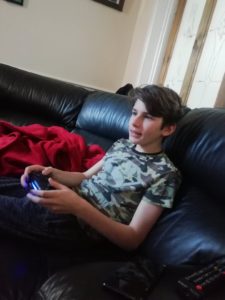 He said, 'I'm going to really miss the Euro's this summer, but this is something I can do to show my love of football and help those who are less fortunate.'
Daniel raised £250 through his efforts.
He continues, 'It was harder than I thought it would be, but I'm glad I did it.'
Now that the Euros are happening could you take on a football based FUNraiser? What about a penalty shoot out or other football competition? A FIFA marathon like Daniel or something else entirely? Whatever you do, have fun, and raise FUNds for CAFOD.
Bernadette
After her Camino de Santiago pilgrimage was cancelled last summer, CAFOD volunteer Bernadette Goddard decided to complete the 480-mile journey around her local area. She hoped that this ambitious challenge would raise £480 – £1 for every mile walked.
She comments, 'I have volunteered with CAFOD for over 10 years now and travelled to Nicaragua in Central America with CAFOD back in 2014. I have been involved in campaigning for many years and I know first-hand how important the work they do is. That is why walking the Camino is for me about being side by side in solidarity with those in developing countries.'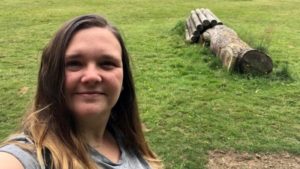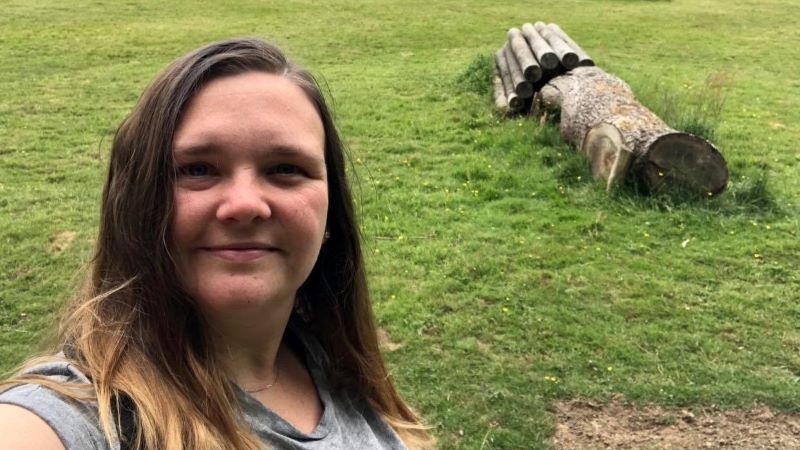 Bernadette raised £615 for CAFOD, she said, 'A massive thanks to everyone who supported, walked with me and sponsored me on my virtual Camino De Santiago helping to raise this money to support the amazing work of CAFOD. Thank you again everyone.'
Walking is the only event I was able to see during the London Summer Olympics of 2012 and can be a real challenge. Maybe there's a pilgrimage you've always wanted to do or a favourite pilgrimage that you could take on virtually. All you need to do is set up a JustGiving page and invite friends and family to contribute.
Whatever you do this summer, have FUN, get active and raise FUNds for CAFOD.
If you have any questions or photos to share, please email events@cafod.org.uk.