Summer holidays: Fun and faith-filled activities for all the family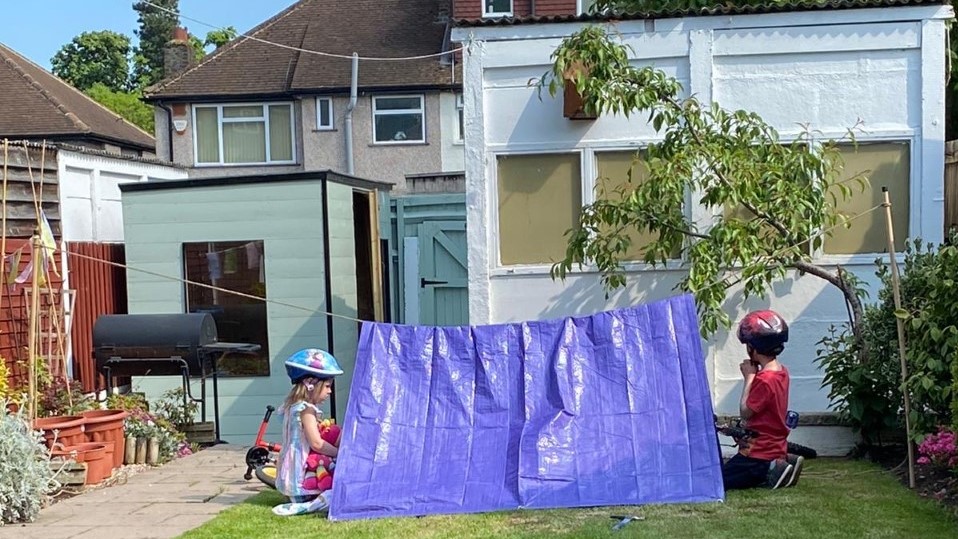 How can I stop my children from getting bored during the summer holidays? And how can I inspire and engage my family in their faith? Catherine Gorman from our Theology team considers how our new family prayer resources might just be the answer to these questions.
For the first time since I was a child, the summer holidays are stretching out endlessly in front of me. This year is the first when I somehow need to find a way to keep both my children, Ben and Pippa, entertained for six whole weeks.
Previously I have always had nursery to fall back on, but with Pippa graduating from pre-school last week, this year it's all down to me.
I'm sure there'll be plenty of screen time, as well as day trips out and overnight visits to grandparents, but that still leaves a lot of days, hours and minutes to fill.
Keeping the faith
The other thing that has recently come to the fore for me, is how to keep the children in touch with their faith. Especially during the times over the last 18 months when going to Mass and school just weren't an option.
The virtual children's liturgy has been brilliant at providing a Sunday focus. But I have realised that I have very little idea how to bring faith, prayer and actions together in our day-to-day family life.
Join us each Sunday at 10am for a virtual children's liturgy to sing, pray and reflect on the gospel.
We have got out of the habit of bedtime prayers and we rarely remember to say grace in the chaos of meal times. So, while I would love to encourage more prayer time for us as a whole family, I haven't been quite sure where to start. I'm sure I can't be the only Catholic parent who feels like this.
Luckily for me, my colleagues have put together a set of creative ideas for the summer holidays. They combine fun activities to keep the children occupied and entertained, with a prayer focus which inspires us to care for the earth and all the people in it. So, I decided to give some of them a try over the last few days.
Splash about!
The weather has been so hot that Pippa loved the water-themed ideas. We did "Splash about!" and had a great time. The Paw Patrol carried out underwater rescues of the Playmobil people, and there was a lot of jumping and splashing in the paddling pool.
We also talked about all the different ways we use water. Pippa was very glad to have a paddling pool of cool water for a sunny day. Then I told her that it wouldn't be the same for many children around the world. That in fact, they might not even have clean water to drink.
This really made an impact on her, so we said a prayer for all people who struggle to get enough water. Then after a moment's thought she said, "We should help everybody to get water." I couldn't agree more.
Take part in a Summer FUNraiser to support people around the world who are struggling because of the climate crisis, the pandemic and poverty
Another firm favourite in our house is den-building. A rope, a tarpaulin and a load of cuddly toys and they're set for hours of endless fun. As I was helping to construct our latest "headquarters", it was a great opportunity to pray for refugees too.
Build your own shelter and say a prayer for refugees with your children
Something for everyone
Whether your family is into photography, paper dolls, building bricks or bug hunting, there is an activity to suit children of all ages and interests. There are also ideas to help you mark the Assumption together on 15 August.
I know that I will be trying more of these with my children and I hope you find something that works for you too.
Here at CAFOD we'd love to hear what you think about these new resources. Do share photos of your family taking part on social media at #CAFODFamilyPrayer or email us at theology@cafod.org.uk
Good luck for the holidays everyone. See you on the other side!