A change is coming that must answer the cry of the earth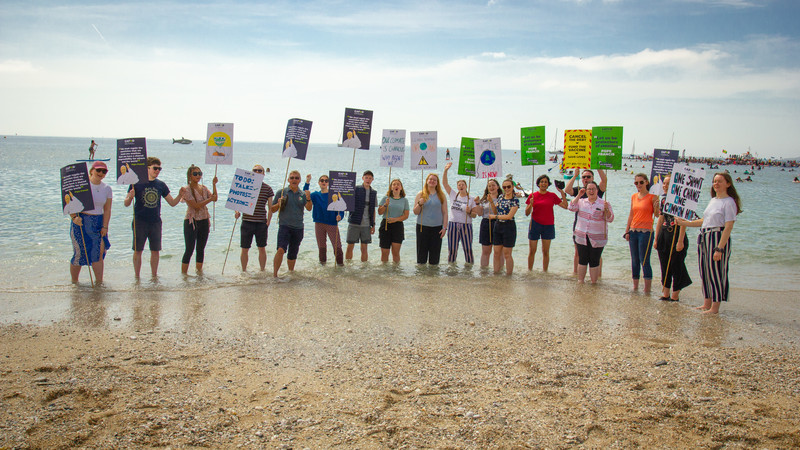 CAFOD Campaigner Holly Jones issues a rallying cry for the Catholic community to make sure our politicians seize the opportunity to make lasting changes at COP26.
Do you ever get the feeling that everything's about to change? Right now, we're on the brink of a brand new age.
What that age will be, nobody knows. We know the dangers and we know the opportunities but what the world will look like 50 years from now entirely depends on the decisions we make today.
Climate justice is social justice
In June, I headed to Cornwall as part of CAFOD's Youth Delegation to the G7 Summit, to call on the leaders of the world's most economically-advanced nations to make the right decisions to secure a post-Covid world that's based on justice, fraternity, and sustainability.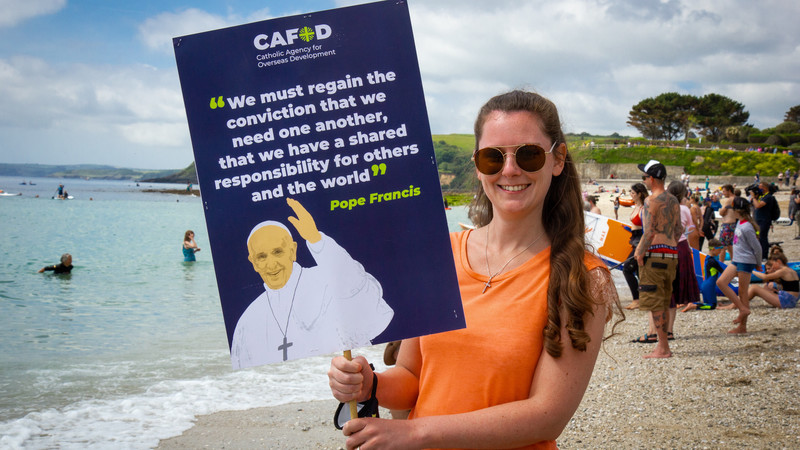 However, our passionate attempts were met with a pitifully lacklustre response from the G7 leaders, with our calls for global vaccinations, patent waivers, debt cancellation and climate action being ignored, and replaced with a feeble agreement to donate far too few vaccines over much too long a period.
What's more, social injustice walks hand-in-hand with environmental disaster. A recent study from the World Meteorological Organisation reveals that, by 2025, there's a 40 per cent chance of at least one year being 1.5 degrees Celsius warmer than pre-industrial levels.
We are reaching a tipping point. Soon, it will become impossible for vulnerable communities to escape the worst effects of climate change.
As Catholics, we believe all creation is a gift to be treasured. Instead, recklessness has filled our beautiful landscapes with plastic. We are destroying lush rainforests and magnificent wildlife on an enormous scale, and we are putting millions of the world's most vulnerable people at the mercy of natural disasters such as floods and droughts.
Stand alongside communities protecting our common home
The fight doesn't stop there
So, what will our future look like? The answer to this lies in the decisions made by politicians at COP26 this November. Despite the meagre outcome of the G7, my fellow campaigners and I have not lost heart and are continuing to do all we can to raise awareness of the most significant social and environmental injustices in our world today.
We ask you to do the same – at home, in your parishes, your schools and on social media. Join us as we urge our politicians to choose life, not destruction, and make lasting changes that will soothe both the cry of the earth and the cry of the poor.