March 3, 2016
Ffion works in our digital team. This Lent she's challenging herself to live on just 10 litres of water a day for a week to raise awareness of the CAFOD Lent Appeal.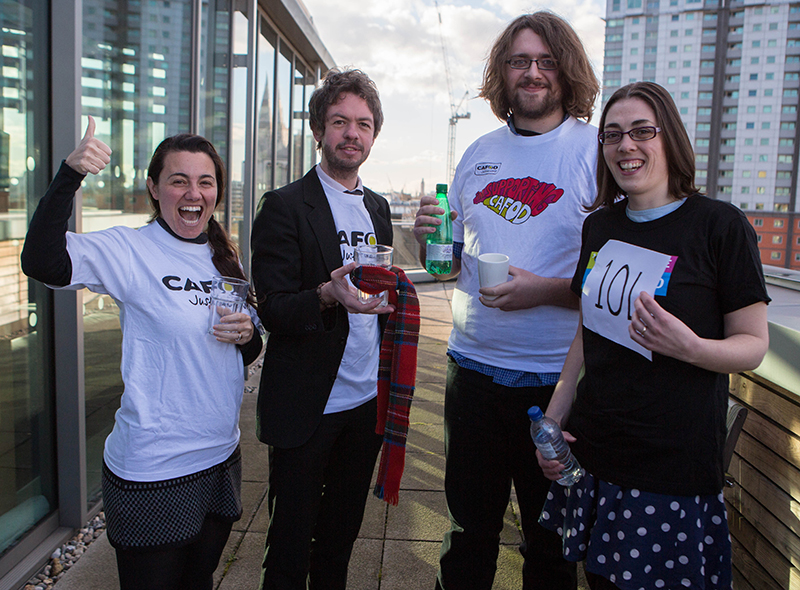 When I first heard that people like Proscovia, a young girl from rural Uganda, sometimes live on 10 litres of water a day I thought, "that's not too bad". I've heard we humans are supposed to drink about two litres of liquid a day to stay healthy, so that's a whole eight litres to clean your teeth and wash yourself. And wash your dishes and do your laundry. Oh, and then there's flushing the toilet as well which, I've since discovered, uses at least four litres of water!
Far from thinking that 10 litres of water is sufficient, I'm now quite worried about my Lent challenge. I've done some research, which taught me that 10 litres is less than 10% of what we normally use per person per day in the UK. Washing things – yourself, clothes and laundry – seems to be where we use (or waste) the most amount of water so that's what I think will be most difficult.
Please donate to our Lent Appeal
Ground rules
I'm starting my challenge tomorrow (4 March) so I've set myself some ground rules and have been thinking about little 'tricks' I can use to stop myself from using water when I don't need to. Continue reading "Lent 2016: 7 ways to survive a 10 litre water challenge"