September 21, 2015
Tabitha Ross is a CAFOD freelancer who works in Lebanon. On International Day of Peace she tells us about Eman and Hanigal – two mothers who have been forced to leave their homes in Syria because of the ongoing conflict.
Eman's story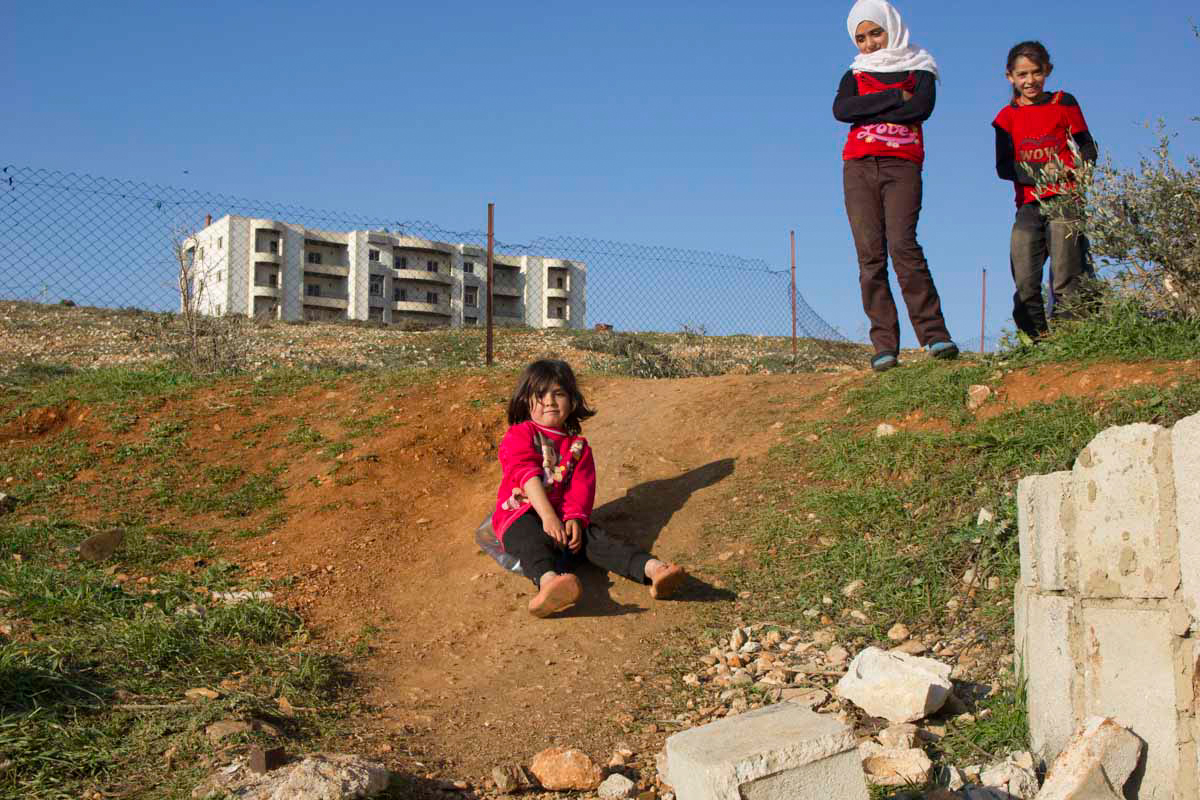 Sitting on a blanket on the grass in the warmth of the sun, Eman looks shell-shocked to find herself in Lebanon, safe from the fear of violence for the first time in nearly four years. When I meet her, she has been here just over two weeks.
Despite coming from Daraa, the region of Syria where the uprising first began on 15 March 2011, and which has seen bitter fighting and bombing, Eman only decided to flee the country this year.
I ask what was the final straw, after so much suffering, that pushed her to leave. With tears in her eyes she said: "At the start of the war my husband disappeared, so I didn't want to leave because I had the idea that he would come back. But in February my house was bombed and destroyed, so I decided to come here."
Please support our Refugee Crisis Appeal
Eman tells me how she and her four children spent three days on the road from Daraa to Damascus. Reaching the capital, they spent two nights sleeping in the freezing street. Finally a taxi driver took pity on them and brought them here to Lebanon, where she is staying with a cousin in an unfinished breeze block construction in the Bekaa Valley.
"I feel ashamed because I have no money and the family that I am staying with have barely any money either. Maybe we eat one day and then for three days we do not, because we don't have the money to buy food," she said. Continue reading "International Day of Peace – 21 September 2015"