June 1, 2015
This week is National Volunteer Week, and we're celebrating the amazing and varied work of our CAFOD volunteers. Schools volunteer Toni Woodhead shares her experience of visiting schools, getting creative and inspiring children to take action for CAFOD.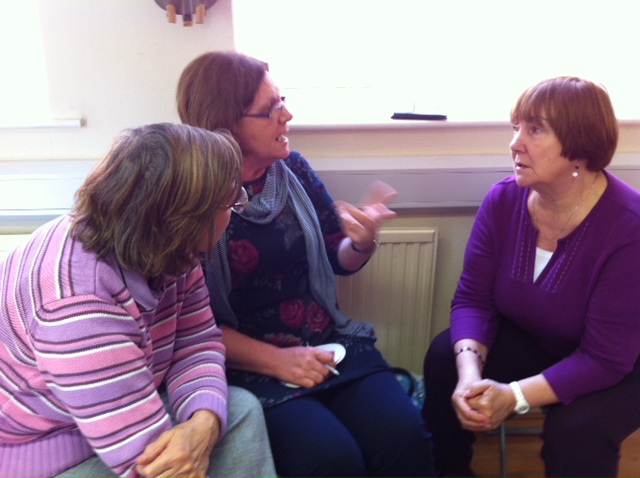 Being a school volunteer has been rewarding and enlightening, even with the preparation time and the first scary moments in front of the children. I have even found a creative side to myself and it is amazing how much it is developing!
The resources from CAFOD are always great and usually contains all the information about what is needed. At first this was all I used but as confidence grows, so do the ideas. From the first dirty water container and the wonderfully wrapped clean water, to the straw animal from Ikea that looked like a supergoat once a red cloak was added, I have started to look at every shape and size in a different way. I used glass spheres in a bucket for the weight instead of water. I bought child size garden tools for the "place at the table" and large sand toys for the "dig deep". For the funny shaped food I got pictures from the internet and made them A4 size so the children could see them. They found them enjoyable.  I found an old box in the loft that I cleaned and stuck on the words "treasure".
Find CAFOD resources for children and young people
Continue reading "National Volunteer Week: Toni gets creative in school"