June 27, 2015
Sarah Hagger-Holt, CAFOD's Campaigns Engagement Manager, tells us about her experience at the Speak Up climate lobby.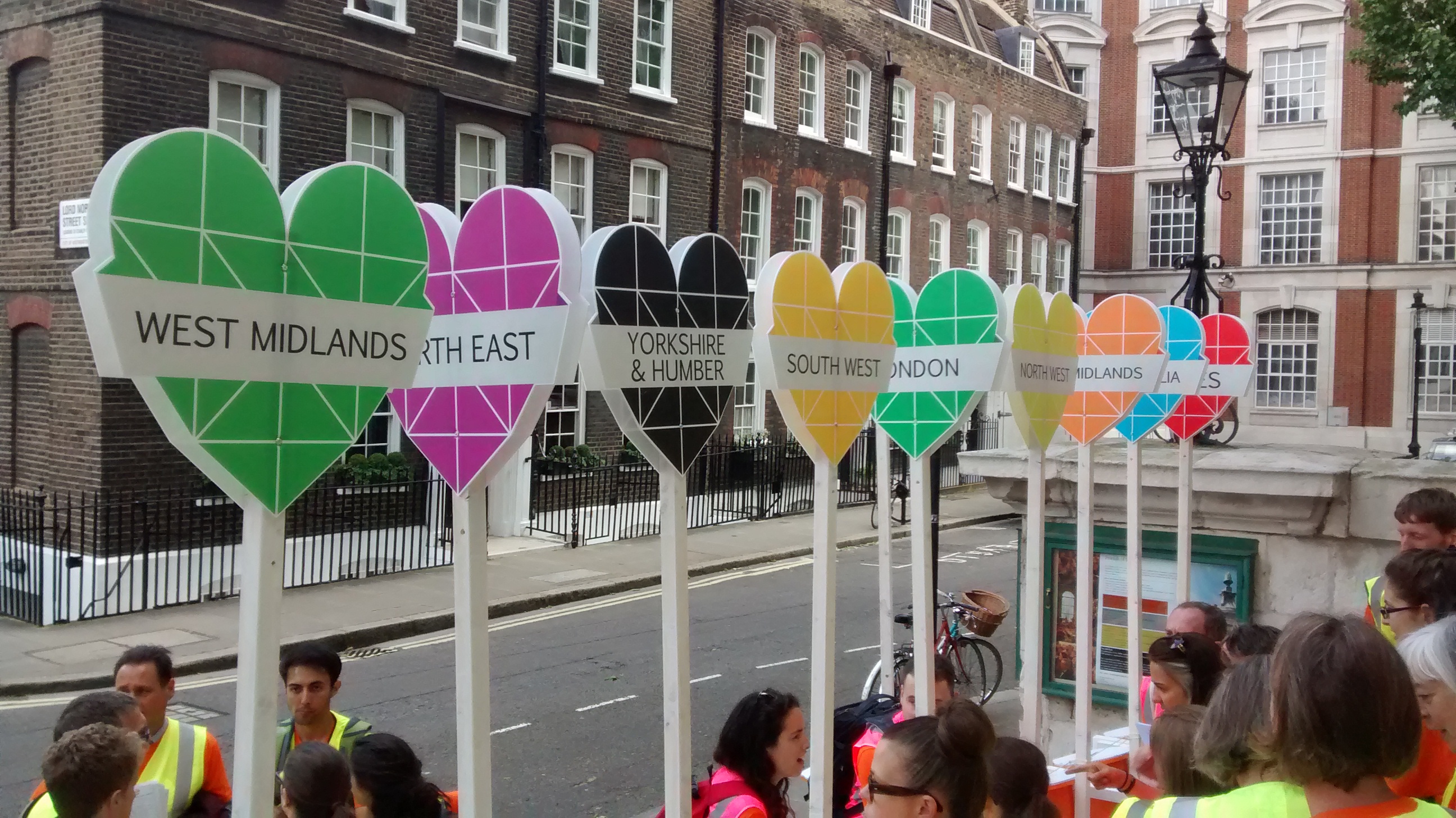 On 17 June, 9,000 people came to Westminster to speak to their MPs about climate change as part of The Climate Coalition Speak Up For the Love Of lobby of Parliament. They came in twos and threes or in coach-loads. For some it was a simple tube ride, while others got up before dawn or even travelled down by overnight bus. They came from almost every UK constituency.
Couldn't make it to the lobby? It's not too late to speak up
I spotted many familiar faces from past marches and lobbies, as well groups of schoolchildren experiencing their first taste of campaigning for change. I saw parents with their babies sleeping in slings, and caught up with a group of Sisters, all well into their 70s, having the time of their lives waving their banners and chatting to other CAFOD supporters.
It can be lonely to be a campaigner
It can be lonely to be a campaigner. I sometimes feel that my voice is tiny compared to the global systems that dominate our world. But this was a day when we were strong: in numbers, in diversity and in commitment for a world where all can flourish. Continue reading "Speak Up climate lobby – making my voice heard"