November 5, 2015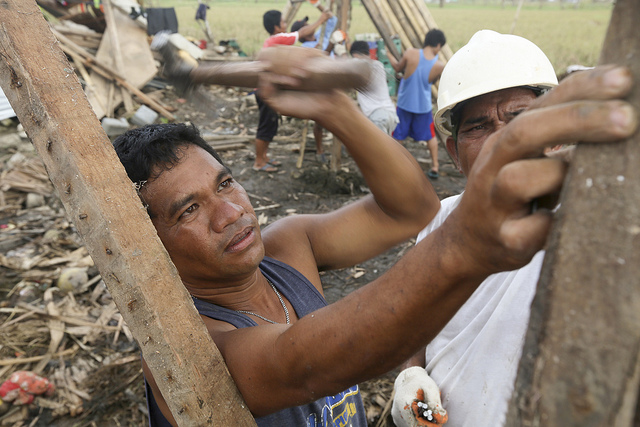 Nick Harrop, World News Officer for CAFOD, writes:

Three weeks ago, Typhoon Koppu battered the Philippines. After making landfall near the town of Casiguran, the typhoon travelled slowly across Luzon island, ripping roofs off poorly constructed homes, cutting off power supplies, and flooding huge swathes of farmland. In some areas the storm dumped 130 cm of rain over just two days – more than twice as much rainfall as London experiences in an entire year.
Join Catholics worldwide in calling for urgent action on climate change
During the typhoon, Luzon island was also hit by a magnitude 5.8 earthquake. In Britain, the quake would have dominated the front pages for weeks; we haven't experienced a tremor that powerful since the year 1590. In the Philippines, it went virtually unreported.
To say that the Philippines is hit by a lot of disasters is an understatement. Koppu wasn't the first typhoon to strike this year – it was the twelfth – and it wasn't even the most powerful. There have also been more than a dozen deadly earthquakes in the country since the beginning of the 21st century, as well as floods, droughts and volcanic eruptions.
But no recent disaster has been more devastating than Typhoon Haiyan, which hit the Philippines on 8 November 2013. The so-called 'super-typhoon' was one of the most powerful storms ever to make landfall, tearing apart the lives of 14 million people and leaving five million homeless.
Continue reading "Philippines typhoon: preparing for the future"