December 7, 2015
Sr Karen d'Artois OP is a Dominican nun from the Archdiocese of Westminster. She's part of a delegation of CAFOD campaigners travelling to the UN 'COP21' meeting in Paris, calling on world leaders to agree to action on climate change to prevent people in the poorest communities being pushed deeper into poverty.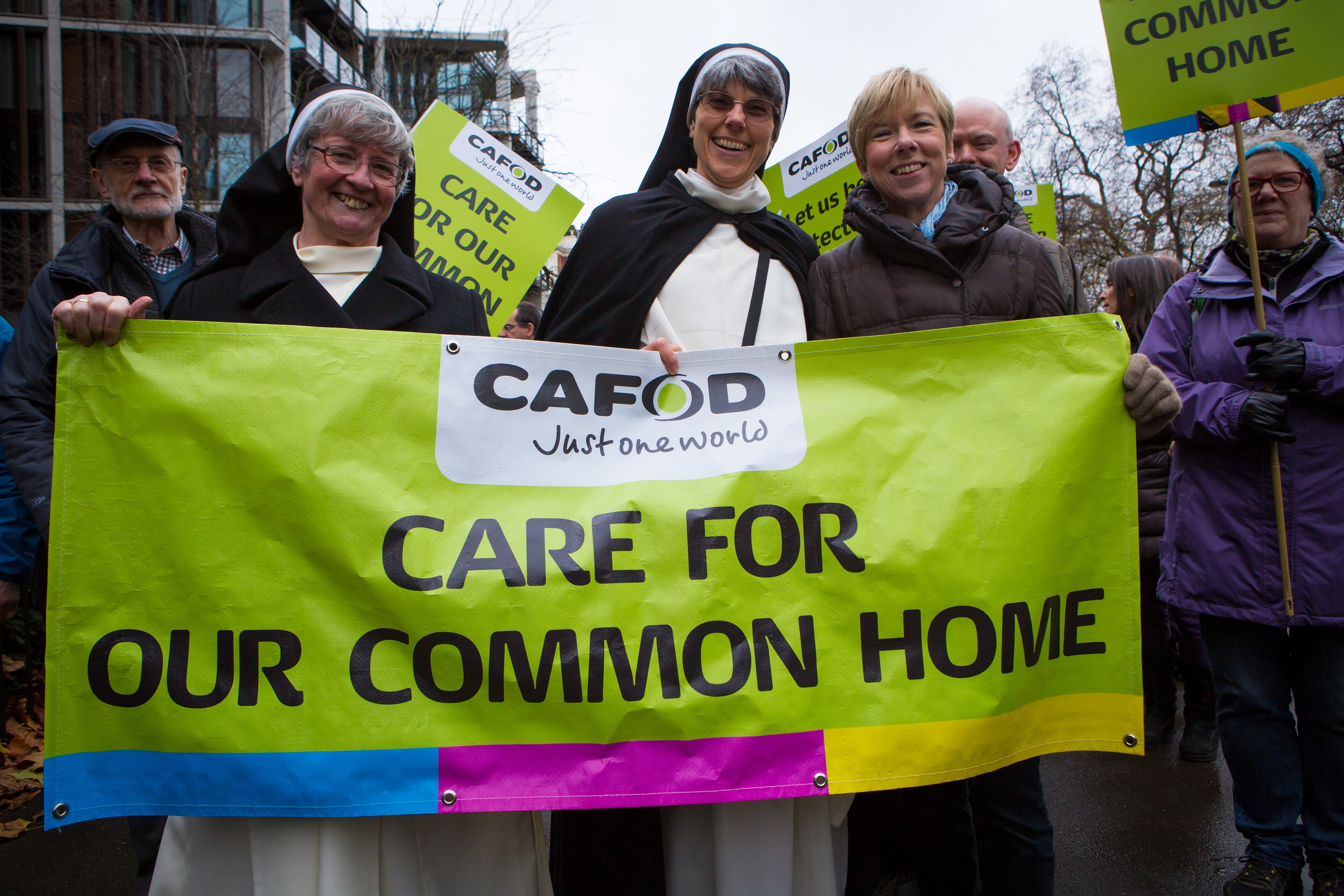 I learned very young, when I was aged 10, that politics isn't a 'spectator sport'.
Studying Politics at university, I realised the same about my Catholic faith. That belief inspired my vocation as a Dominican Sister: to bring together faith and politics in the quest for truth.
To me, the idea that 'faith has no place in politics' is rubbish! Faith, in some form, is the basis of every person's thinking and acting. Jesus criticised the unjust political and social circumstances of his day and appealed for change: he called it the Kingdom of God. As a follower of Jesus, I'm called to help build that Kingdom — where justice and opportunity are within everyone's reach.
Learn about Pope Francis's Encyclical
The Climate Summit in Paris is a chance to speak up for planet Earth and the goodness of creation. It's at risk from our reckless behaviour and misuse of resources. Faith and politics aren't opposites; they depend on one another. My Catholic faith is the foundation of my politics and activism, and politics informs my faith. Continue reading "Sr Karen: Why I'm travelling to Paris with CAFOD for climate change action"