February 16, 2016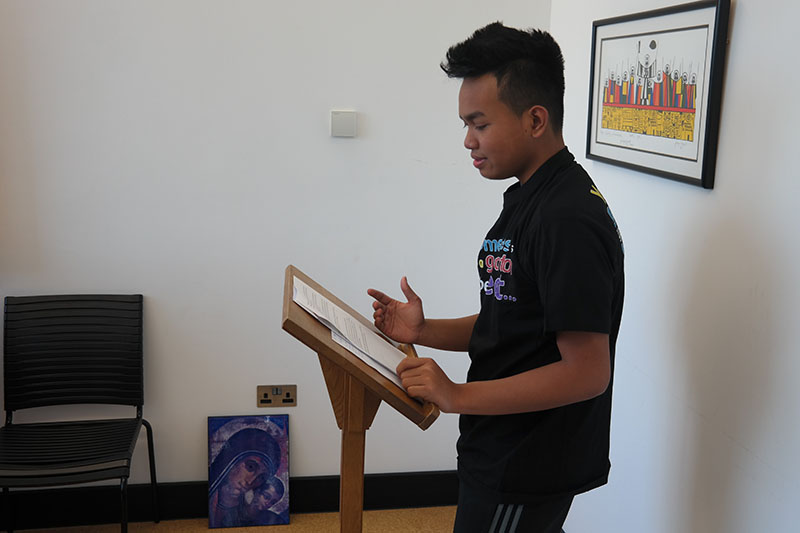 Each Fast Day, hundreds of CAFOD volunteers arrange to speak at Masses about how CAFOD is making a difference overseas. Jed Murphy, a volunteer from the Southwark diocese, is one of these volunteers.  He shares with us how he started volunteering and his top tips for a successful Fast Day talk.
Just over seven years ago I had one of those life-changing moments. I had a day's annual leave and was lazing on my couch at home. Around me was every conceivable gadget you could think of:  large TV, games console, several tablets & smartphones.  And I thought to myself:  I have all this and yet so many people around the world have nothing.   I could not help but think it wasn't right.
I felt that something had to change. I had to try and do something to make a difference.
I had grown up with CAFOD. I knew that they helped people in need around the world: but I knew little more than that.  So I found the CAFOD website, learned a little more about what they did and clicked on a link to apply to be a volunteer.   I wasn't sure what I could do, or how I could help.
As part of the process I met one of the regional volunteer managers. His name was Jim and he was amazing.  One of the things that he suggested was whether I would be willing to speak at Masses and make the appeal in support of CAFOD's Lent and Harvest Fast Days.
And I have been doing that for the last seven years. Continue reading "Speaking at Mass: telling real stories of real people"