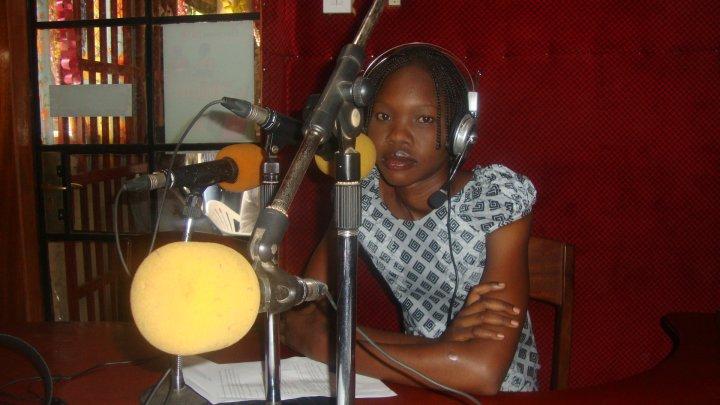 Hannah Nyongale Fiorentino Loro is 25 years old and a journalist for Catholic radio station Radio Bakhita in Sudan.
During the 21-year civil war between north and south Sudan, Hannah's family was scattered and her father was killed. Since 2005′ s peace agreement, her life has changed:  "In these last five years of peace we've been able to be in the village and grow and harvest our own food. We face major challenges, but things are getting better. The place I'm most happy is in my country. I love home."
Southern Sudan faces a referendum over independence in January 2011. Radio Bakhita plays a crucial role in raising awareness about the referendum and encouraging people to discuss the issues at stake.
Hannah says: "The best thing about working at Radio Bakhita is building your own community and educating people about politics, society and peace-building.  Bakhita Radio's role has become so important ahead of the referendum because it has shown the real meaning of freedom of press. The majority of its programs focus on peace-building, reconciliation and spiritual inspiration. The fact that it is the voice of the Church is crucial as the Church is a peace-builder."