November 28, 2016
Rachel McCarthy, who works in CAFOD's Theology Programme, reflects how we can continue to bring the mercy of God to our global family throughout Advent.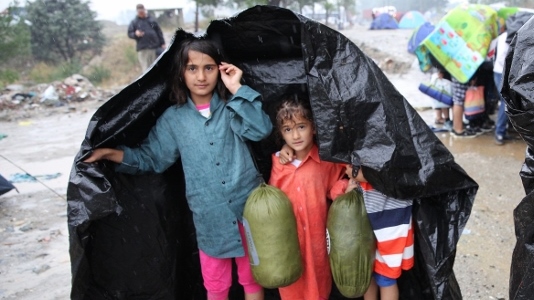 On Sunday 20 November, Pope Francis sealed the Holy Door on the Year of Mercy. This past year has been a wonderful opportunity for us to experience the richness of God's mercy. And the Jubilee has moved us to bring the tenderness of God to all, especially the most vulnerable.
It is worth reflecting back on the Year of Mercy, to understand how we can continue to make mercy a meaningful part of our lives. For me, mercy is a fruit of prayer. Earlier this summer, I walked through the Holy Door of a cathedral in southern France. It was a beautiful shrine: on the entrance of the door I admired the painting of a tree, reminding me of how God holds all of creation in the palm of his hand. Kneeling before the statue of Our Lady, the Mother of Mercy, I felt God's tender closeness, holding me tight.
The Year of Mercy has ended, but the Lord's mercy is everlasting. From generation to generation, God shines out his faithful love to all creation. From the child in its mother's womb to the woman who has reached the end of her life, God raises us up in infinite mercy. This is a gift given to all- no matter who we are, where we come from, or what we have done.
Follow daily reflections with our Advent calendar
Mercy opens my eyes. Christ opened the eyes of the disciples through acts of divine mercy: through his blessing of the adulterous woman, his tears for Lazarus, the washing of the disciples' feet. Today, we see the need for mercy all around us. In our own neighbourhoods and across the world, many are cold, hungry, troubled, and longing for love. Rivers are polluted, forests are stripped bare, and beautiful creatures are being killed for profit.