September 22, 2016
Looking for fundraising event ideas for Harvest Fast Day? Nikki Evans is CAFOD's programme officer for Bolivia, and in this blog describes the Bolivian tradition of holding shared community picnics.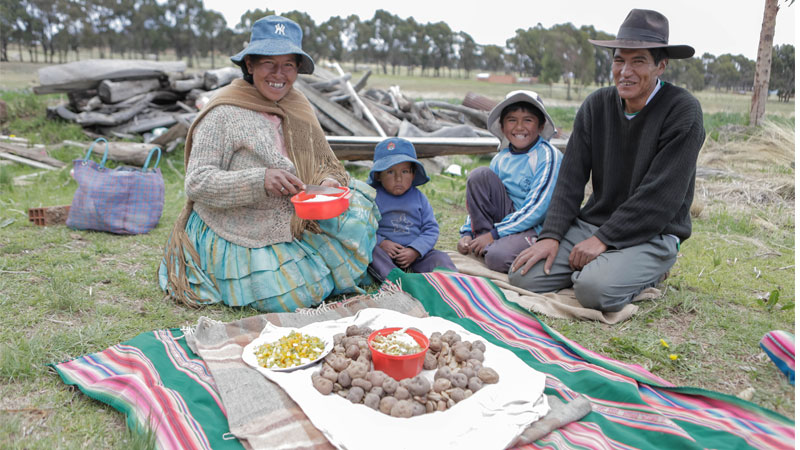 In Bolivia, when Andean communities or families come together to share the food together, this is called an apthapi (pronounced "ap-tappy").  The tradition of apthapi was born in the countryside in the Andes in Bolivia where people brought the food they had produced on their land and from their animals during the time of year when the food was in season.
At an apthapi organised by CAFOD partners, the women of the community arrive with a large brightly-coloured shawl filled with food to share. There are always potatoes, chuño (freeze dried black potatoes) and broad beans. Usually people bring a salsa with tomatoes and onions to enjoy with the food. Sometimes families have made cheese, boiled some eggs or cooked some fish if they live near Lake Titicaca – it depends on the food available.
Find resources to organise a Harvest Fast Day event in your parish.