July 18, 2016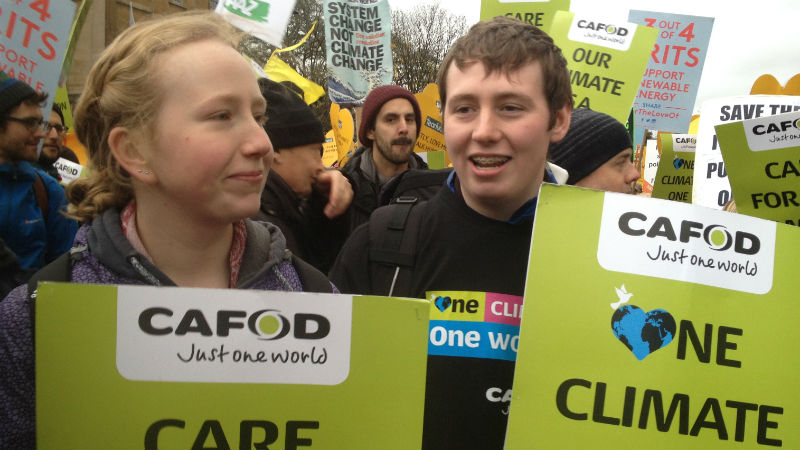 Today is Nelson Mandela Day. In 2005 at the 'Make Poverty History' march, Nelson Mandela called young people to be part of a 'great generation' to work to eliminate world poverty. Francis Hillen reflects on what being part of the 'great generation' means to him.
Francis is a youth worker at the Kenelm Youth Trust in Birmingham Archdiocese where he supports young people on their faith journey through retreats and outreach work.  He's the CAFOD ambassador on the team there, championing the inclusion of global justice in the programmes.
"Sometimes it falls upon a generation to be great. You can be that great generation. Let your greatness blossom." Nelson Mandela
When I think of this quote I think of the power we all have to make a difference or a change. Nelson Mandela is a great example of a man who during his lifetime made a remarkable positive change.
During Mandela's lifetime we see how the people of Britain were able come together and campaign against the injustice of apartheid and Mandela's imprisonment throughout the 80s. This most definitely will have gone some way towards his freedom and subsequent election as President of South Africa.  For example the song 'Free Nelson Mandela' was written by a group of lads from Coventry, it later became an anthem used by the movement.
In today's world there are many people who lack freedom and through my work with Kenelm Youth Trust as a gap year volunteer, and as a CAFOD Ambassador, I've seen the yearning of young people to make a difference. Children I've worked with have written truly sincere messages of hope for refugees and teenagers have offered words of solidarity.
Send a message of hope to refugees. Continue reading "Great Generation: Nelson Mandela Day"