September 15, 2015
Rosemary has supported CAFOD for over 30 years – buying World Gifts, taking part in LiveSimply, praying for our partners around the world, and even running the London Marathon. Rosemary tells us why giving is important to her and what her plans are for Harvest Fast Day.
Justice in my family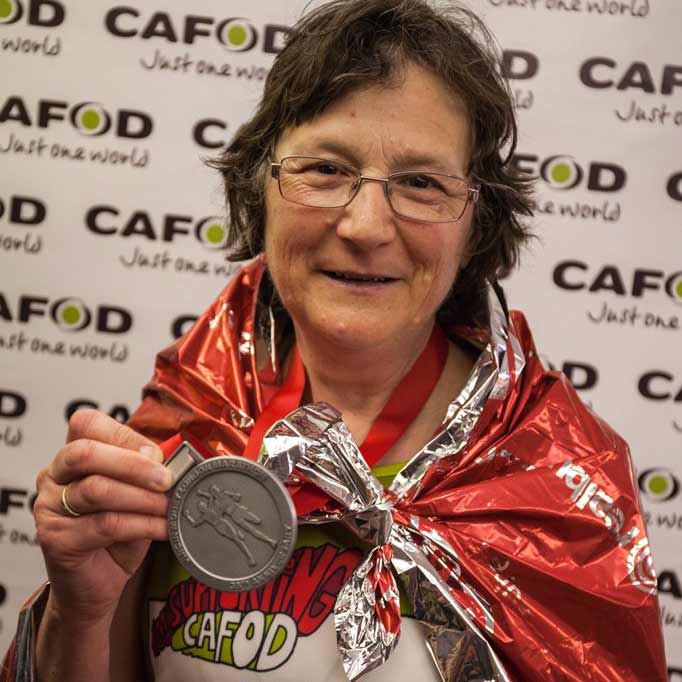 When my husband and I first moved to Norwich, about 34 years ago, our finances were quite tricky. We prayed and decided we would put God first. We decided to tithe our income and give 10 per cent back to the Lord for his Kingdom work. A big proportion of our funds went to CAFOD. We wanted our tithing to go towards justice and peace work because we believe there has to be justice before there can be peace. How can people live peacefully in their hearts when others are struggling? As Pope Paul said: "If you want peace, work for justice."
Download Fast Day resources to help you organise a Fast Day collection in your parish.
I brought my children up to think about justice within the family and being fair. We don't take things from each other without asking because we're depriving that person of a chance to be generous. If you're asked, the kind thing is to say: "Yes, you may borrow it." But you have to ask first, otherwise you're taking from that person and presuming they'll be generous. Then they can have the blessing from making a good choice. Continue reading "My Harvest Fast Day – a day in solidarity with those who do not have enough"