November 4, 2015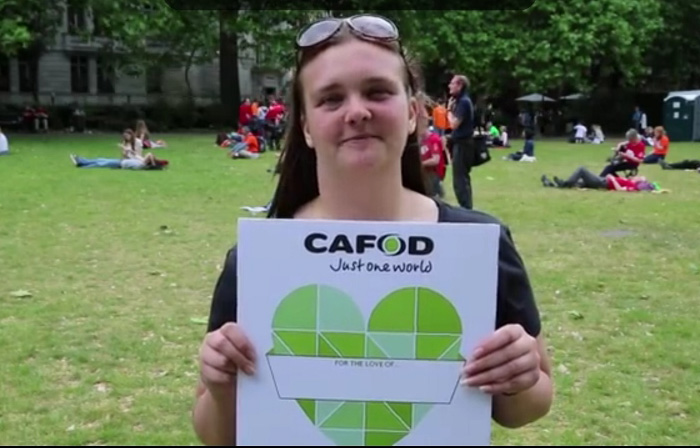 The Climate Coalition ran the film project, Close-up on Climate, which invited young people between the ages of 5-18 to make films highlighting the issue of climate change. Three films were chosen as being outstanding in each age category. Bernie Goddard, who took part in CAFOD's Step into the Gap programme last year, writes about her experience of working with the young people at St Mary's Blackpool to make their film.
Get involved with the Climate Campaign
As a Gapper at St Mary's, part of my role was to keep an eye out for what projects CAFOD were running which I could encourage students to get involved in. The Climate Coalition film project, Close-up, was an amazing way to get students involved in a current issue which they had heard about from me when I returned from Nicaragua and shared my experiences with them. I had also spent time attending meetings with CAFOD and had heard of the Climate Coalition: the coming together of many organisations to focus on climate change education and campaigning. This, along with seeing the effects of how climate change impacts others in our world, inspired me to get the young people involved in this project.
Continue reading "Close-up on Climate: Bernie's reflection on St Mary's, Blackpool's outstanding video entry"