June 23, 2016
It's one year Laudato Si' was published. Pope Francis used this 'letter to the world' to call for action on issues such as climate change and for us to rethink our ideas of progress. Liam Finn, CAFOD's UK News Officer, looks at the impact of the encyclical: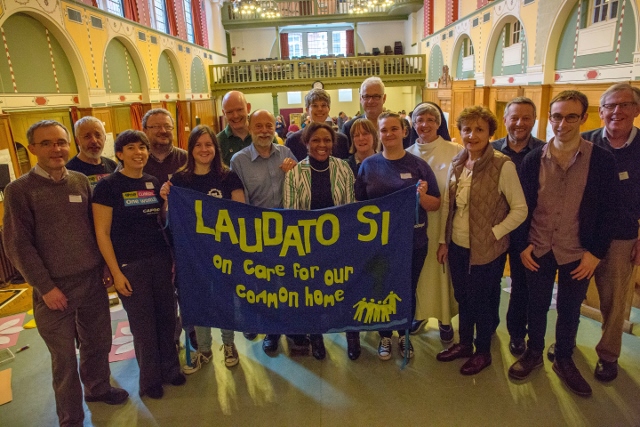 "I wish to address every person living on this planet."
So declared Pope Francis at the start of his landmark encyclical, Laudato Si' – On Care for Our Common Home, a year ago. The Holy Father called for a "bold cultural revolution", imploring us to transform ourselves because the human and environmental costs of our current way of life – particularly for the world's poorest people – are too high. He spoke of the need for measures to tackle climate change and pollution, for greater awareness and appreciation of nature and the planet, and for us to value everyone in all places and at all stages of life.
Act on Laudato Si' and help people access renewable energy
Laudato Si' is extraordinary. For a start, it's the first encyclical focused on the need to care for Creation. It is, as MPs said in Parliament, a "most beautiful document" which is "astonishing and exceptionally rich". Even so, its greatest power is the way it acts as a mirror to the world with brutal reflections, whether saying that the earth "is beginning to look more and more like an immense pile of filth", or talking about "the disposable of society" – a description so steeped in satire that it reads more like it's from the pen of a punk lyricist than a pontiff.
But this encyclical is also extraordinary because of the reaction it generated both before and after its publication. Continue reading "The impact of Laudato Si' one year on"