September 14, 2016
Molly is a year 10 student from London who spent part of the summer on work experience with CAFOD in the education team. In this blog she writes about her experience taking a pilgrimage in solidarity with refugees.
"I met so many people with such amazing and inspiring stories of their life, and how they had come to this country wanting safety and peace." Molly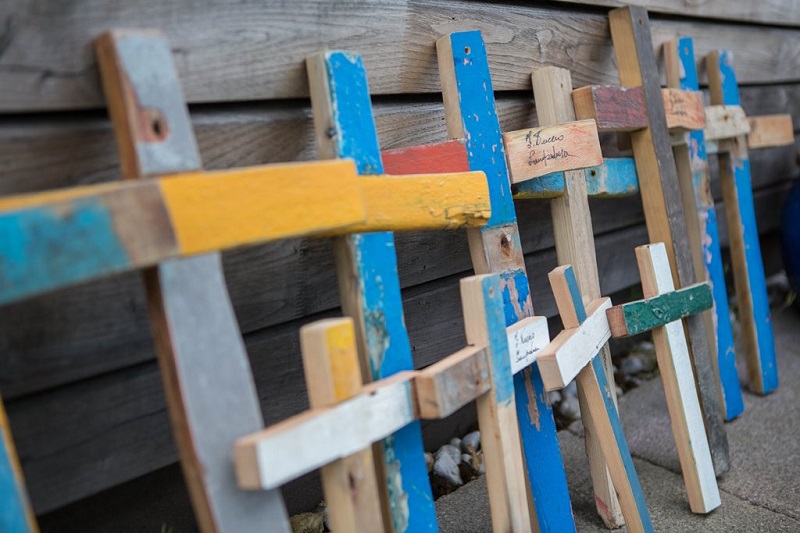 In May my dad, brother and I walked the 74 mile pilgrimage from London to Canterbury  with 100 other people. The pilgrimage is an annual event which is run by 'The Connection' at St-Martin-in-the-Fields church in Trafalgar Square, London, and this year was its 26th pilgrimage.
We started from St Martin-in-the-fields church on the Friday morning and finished at Canterbury Cathedral on the Monday afternoon. The pilgrimage was to help fundraise and raise money for homeless people and refugees around London and in our country, and the pilgrimage was also a chance to have fun and meet new people.
Sign up to march for refugees this Saturday
When I was on the walk I talked to so many new people, including some refugees who  did not have any were to stay, but they go to 'The Connection' at St Martins where volunteers give them a place to shower, eat, wash their clothes etc.
Download our pilgrimage for young people