June 25, 2015
Students from St Mary's School, Newcastle, travelled to London on the day of the Speak Up For The Love Of climate lobby to meet their MPs and voice their concerns about climate change. In this blog they reflect on the day.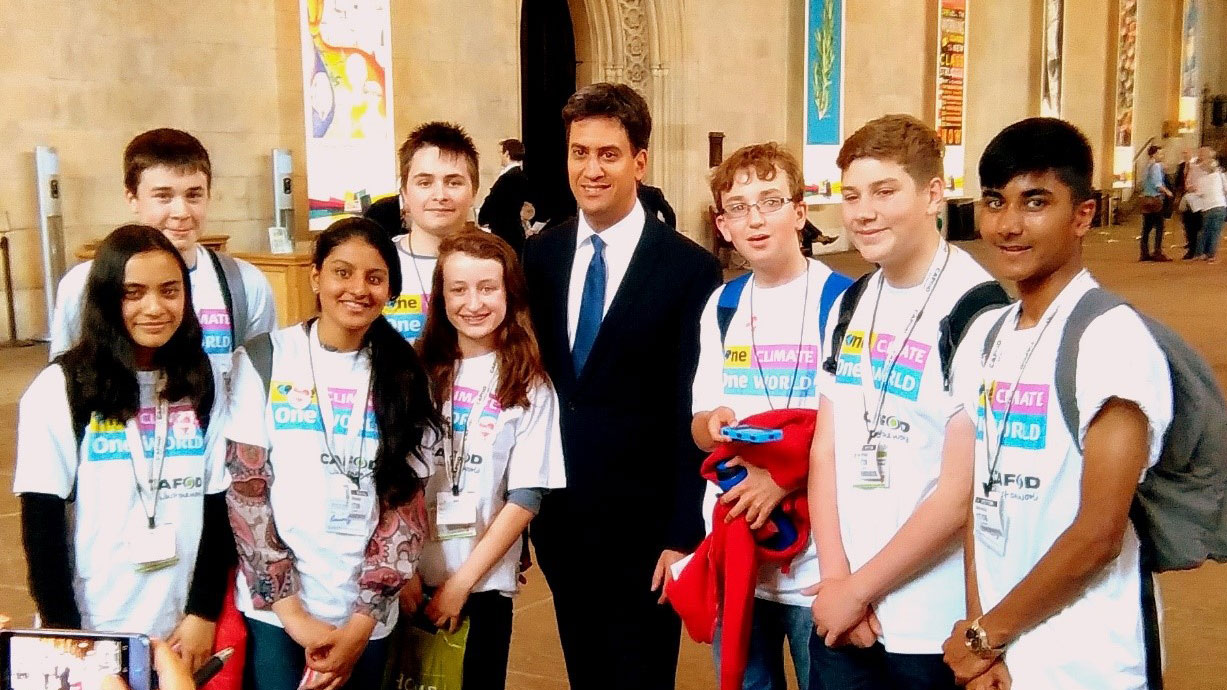 Climate change is a huge issue which has been dramatically affecting our world that we live in, by destroying the beauty of nature, diminishing wild life and even making the poor suffer more.
These are just the first consequences of this problem, as climate change is an issue that can affect us all directly and also our future generations. It is a problem that will completely wipe out all life, in years to come.
This is why CAFOD is taking action. On the 17 of June, CAFOD invited students from various parts of the UK to represent their area and voice their views on climate change to their MPs. We were among the many hundreds and thousands of young people who were keen and enthusiastic to express our opinions and views to our MPs about climate change. We travelled to London to participate in this significant campaign.
After our arrival, we were kindly welcomed to the CAFOD community in London, where we were able to understand more about CAFOD and its work. Additionally, CAFOD organised many activities, where we were all able to talk to other young people from different parts of the UK to know more about their views on this matter.
Continue reading "Great generation: St Mary's school at the Speak Up climate lobby"