October 6, 2016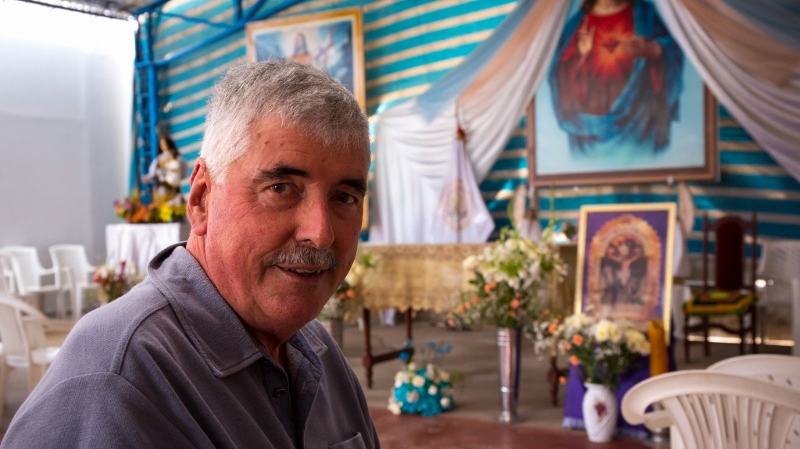 Father Ed O'Connell is one of our Connect2: Peru narrators. He is a Columban missionary priest who has been working in Peru since the 1970s.  He is one of the founders of our Connect2: Peru partner Warmi Huasi.  From June until September 2016 he was in the UK on a home visit, and took the opportunity to go to some CAFOD supporter meetings in Bristol and Birmingham.
I have been in Bristol and Birmingham with CAFOD and representatives of Connect2 parishes. It was an opportunity for me to meet people from the parishes and to hear their desire to get closer to the work of CAFOD through the work in Peru.  People asked lots of questions about CAFOD in general and the children Warmi Huasi works with.  I enjoy visiting as a way to offer thanks for people in the Church here sending me to Peru, and also as a way of staying in touch with the local Church in England and Wales.  I think it is important to make links between the local church in England and Wales and the local Church in Peru and the projects they run.
When I left Peru in June, Keiko Fujimori's party had won total control of congress in the first round of the presidential elections. In the second round, Pedro Pablo Kuczyinski beat Keiko Fujimori only by 0.43% to become the president.
People are mixed in their responses. At the moment, people are unsure how the presidential elections will affect their daily lives at a local level. But people are frustrated.  Young people are in jobs that require long hours – working like new slaves.  More and more people are studying at university without job prospects once they graduate.
Continue reading "Connect2: Peru – updates from Warmi Huasi"