February 10, 2017
Bridgid Duffy, Sophie Bray and Sophie Hull, who are all currently taking part in the Step into the Gap programme, share their experiences of meeting an inspirational business woman in her bustling Ethiopian café.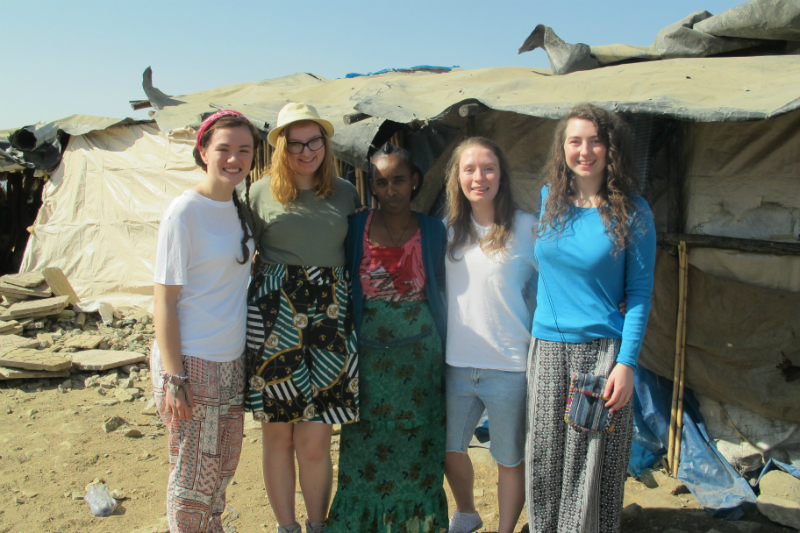 After a long journey, we arrived in Mekelle. Before we had even left the bus, we were greeted with open arms and open hearts and welcomed into the home of the Daughters of Charity.
After the inspirational time that we spent in the Ethiopian capital, Addis Ababa, we had travelled up to a beautiful city in Northern Ethiopia called Mekelle, located in the Tigray province. We were staying with CAFOD partners, the Daughters of Charity, and were planning to meet some of the people who the charity has been supporting for many years with their HIV and AIDS livelihood projects.
Find out more about Step into the Gap
One of the Daughters of Charity's main focuses is enabling the empowerment of women. During their time in Mekelle the Daughters of Charity have committed to challenging gender inequality in the region, an issue which is prominent.