August 19, 2015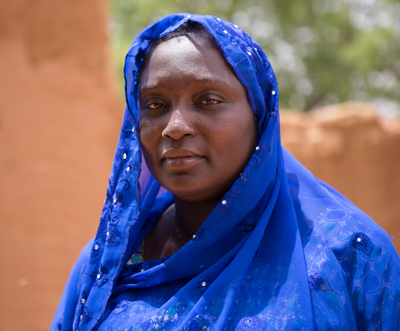 Aichatou Abani is the Integrated Food Security Project Coordinator working on our latest Hands On project in Doutchi, Niger.
My role in the project is to coordinate and manage all the activities: from the preparation, to implementation and evaluation.
The biggest challenge for people in Niger is food security and hunger. It has unfortunately become an ongoing problem in the last few years and is affecting a lot of people.
Involving the community
There has been a strong involvement of the community right from the start in terms of planning this project. We have held awareness-raising sessions to help everyone develop ownership of the goals.
Connect with the people of Doutchi
Following these sessions we have now begun the project and we have carried out certain activities, notably holding meetings with community members to share information with them, and at the same time to get information from them about how we can improve the plans.
We feel that the community knows where it is and where it wants to go. The awareness raising work we have done has really helped the community understand the importance of everything that they have received in support. It's been a really important piece of work.