May 15, 2018
Prayer is powerful and it underpins all that we do at CAFOD. Prayer can be a great way to inspire you to campaign too. We can show solidarity with our brothers and sisters throughout the world in prayer, remembering that we are united in one world and one body of Christ. Susy, who works in our theology team shares with us her top 3 prayers for social change.
The World Can't Wait
Read the prayer : The World can't wait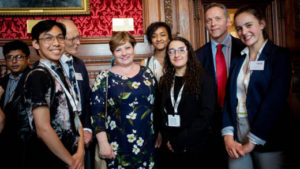 Those of us who work in overseas development agencies and hear stories regularly from our colleagues about the work our partners are doing, know that we have to act now. People the world over are going hungry, they are struggling for their land rights, they are dealing with natural disasters – we can't wait a year or two to act.