March 6, 2016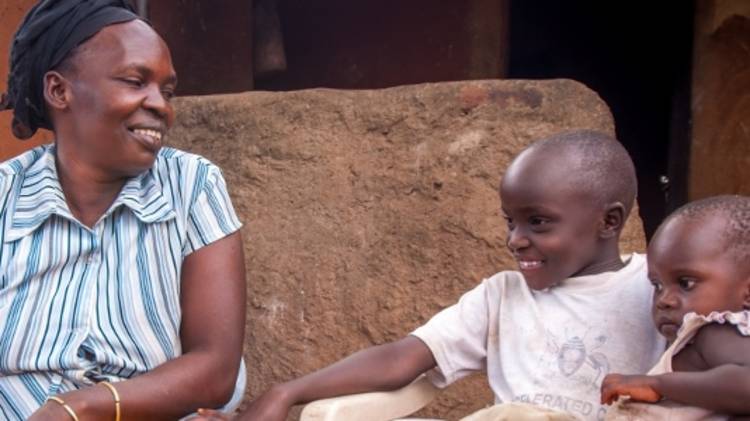 CAFOD writer, Mark Chamberlain recently travelled to Uganda. This Mothering Sunday, he writes on some of the women he met and how they reminded him of his own family.
There was a point when I stood sheltering from those first welcome rains that everything seemed still. It was so strange. Teko Anna's children running through that heavy roar – Daphne, her nine-year-old over there under the roof of her uncle's house, jumping in the quickly forming puddles. The younger ones watching Daphne, following her, copying her actions with awkward limbs, splashing though the same puddles.
Proscovia now through the lines of water running with a box of ducklings, bringing them in from the rain.
How will you help mums like Teko Anna this Lent?