September 28, 2016
Antonia is a young leader from Sheffield. Here she shares her experience of volunteering with CAFOD, and speaking out for fairness and equality.
'I really felt as though my talk had reached people. Not only had it raised awareness, it had also raised money and educated people so that they can also speak out for justice and equality.' – Antonia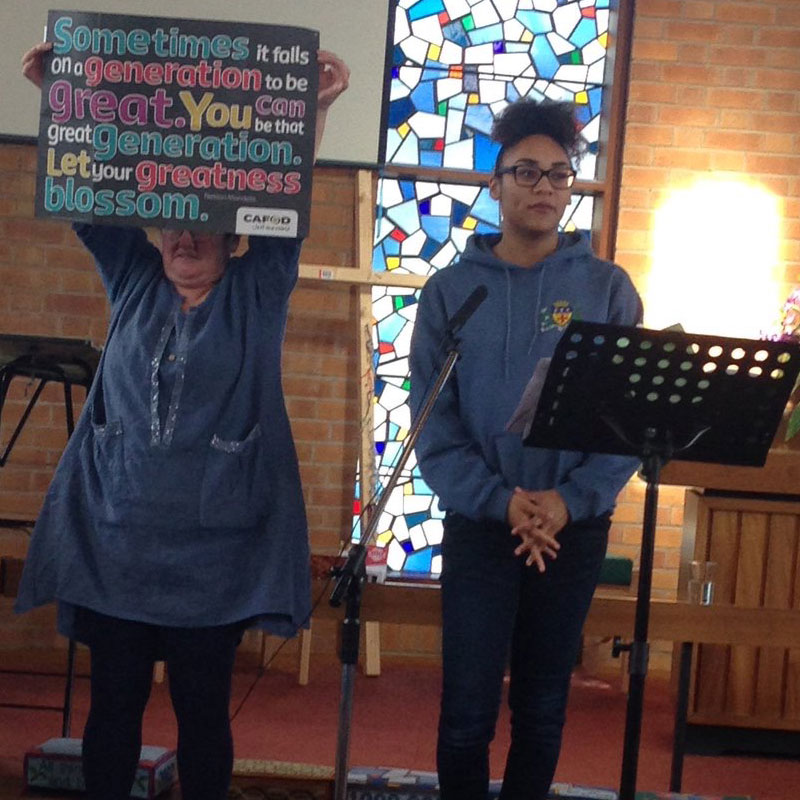 Ever since I was a little girl, I've had a passion for helping others. I was always the first one to put money in the charity box or to purchase a wristband and badge at a fundraising stall. My mother has always taught me to be a generous person, and she says that sometimes it's the smallest actions that can create the biggest impact.
In May I visited my local church in the hope that my small gestures may indeed amount to something much bigger.
Once I had learnt about CAFOD's World Gifts range and enlightened others through assemblies at school, I felt the urge to spread the message to a wider community. I was amazed at how CAFOD could change so many people's lives in this way and knew that it was my duty to pass this idea on to others. My initial instinct was to contact my childhood parish and try to organise a five minute slot where I could introduced CAFOD's work on a deeper level and perhaps encourage others to get involved. Naturally, they had already heard about CAFOD and were more than happy for me to come in and speak to their congregation: I was delighted!