April 8, 2015
Father Augusto Zampini Davies is a RC priest, Moral Theologian and theological advisor to CAFOD. In the second of a series of blogs, Father Augusto explains how caring for creation is at the heart of the Easter message.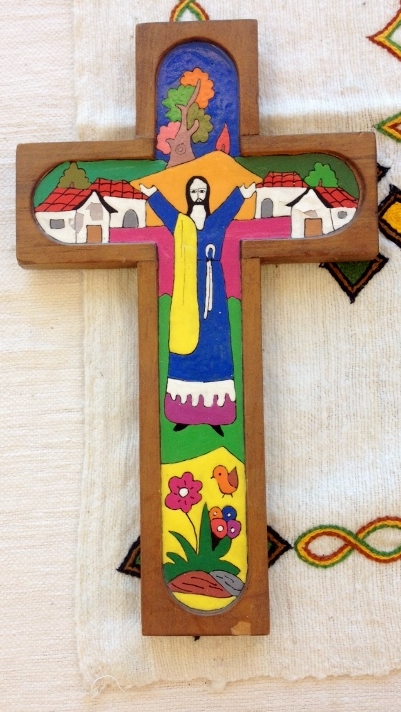 The environmental question brings together two central elements of Church teaching: promoting human development and caring for creation. This may sound overwhelming; some may feel it is too broad, or that it is exclusively related to scientists and experts. And including these concerns into our already busy and moving activities of the Easter season can be exasperating. Yet as Christians we have important reasons to consider the environmental question.
Reflect on creation this Easter
Caring for creation in Nicaragua
First, many of our brothers and sisters across the world experience the disastrous effects of climate change on a daily basis. For example in Nicaragua, crops are failing due to the extreme drought.
Lázaro Gutierrez is a teacher in the community of Santa Ana in the dry corridor of Nicaragua. Lázaro has seen the struggles which the families of his students have faced over the last few years due to the changing climate. With the support of our partner Caritas Jinotega, he has been working with the children to learn how to care for the environment and live sustainably.
Lázaro has a dream for the school.  With our partner Caritas Jinotega he has been working to create a school garden, with fruit trees and vegetable plots, so the children can learn about nutrition and growing food and share what they learn with their families.  He looks forward to the day when the trees they are planting now grow tall and throw shade where the children can sit and play at break times.
The meaning of redemption
At Easter, we celebrate that Christ has risen from the dead and set us free from our sins, instilling hope amongst the futility of death. Continue reading "Easter: Christ the redeemer of all creation"