January 31, 2018
Carol Chilton, a Justice and Peace and livesimply group member from St John the Baptist  Cathedral in Norwich shares how their livesimply group made a real difference to local refugees.
It all started with a phone call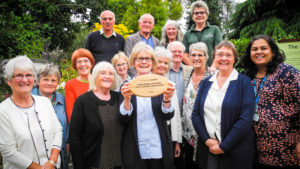 There's a whole network of underground support for refugees and asylum seekers in Norwich. I didn't know about any of it until I made a phone call to find out what our group could do to help.
We heard from a health visitor that families were being moved into the area, but the accommodation they were staying in was so dirty. The families had nothing to clean it with.
Discover our campaign Share the Journey to stand up for the dignity of refugees
Continue reading "A livesimply parish group transforms lives of local refugees"