October 20, 2015
This November CAFOD's legacy information officer, Heather, will be leaving CAFOD after 26 years. Here Heather reflects on some of the milestones and changes she's witnessed during that time.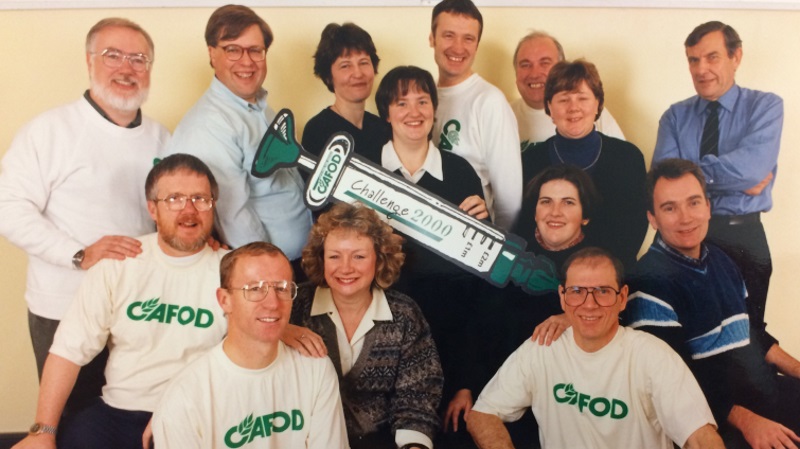 26 years is a long time to spend in one place but, as I approach my retirement, I feel fortunate to have worked for an organisation that makes a difference.
The seeds of my interest in overseas development were sown by the teachers, priests and relatives who encouraged me to care about people in poverty.
Readers of my generation will remember the images of starving children in Biafra during the Nigerian civil war (1967-70). As a teenager I didn't understand the complex and dangerous circumstances in which agencies like CAFOD were working on the ground; but I knew I wanted to help.
Years later, the call to action for my daughter's generation was Michael Buerk's report of the 1984 Ethiopia famine. Sr Colette, a remarkable nun who was running a feeding programme for malnourished children, told our parish how important the support she received from CAFOD was.
Donate to our work responding to emergencies
In 1989 I joined CAFOD as parish promotion secretary; supporting the Friday self-denial groups, volunteers, regional organisers and parishes. There were around 50 staff in our Brixton office then and we'd just opened our first international office in Albania.