April 28, 2017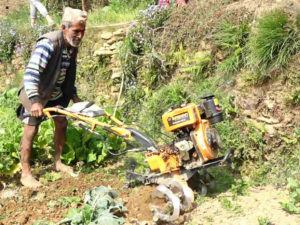 Two years on from the massive Nepal earthquakes, Milan Mukhia, who is based in Kathmandu and works for CAFOD's partner, Cordaid, tells us about an innovative way your donations are helping people get back on their feet.
On 25 April 2015, a devastating 7.8 magnitude earthquake hit the area to the north of Kathmandu in Nepal. This was the country's worst disaster in living memory; nearly 9,000 people died, thousands more were injured, and 600,000 lost their homes and income.
Just over two weeks later, on 12 May, a second 7.3 magnitude earthquake hit Nepal, adding to the destruction.
Please pray for people affected by the Nepal Earthquakes
Continue reading "Nepal earthquake: bringing innovation to steep slopes"