August 25, 2017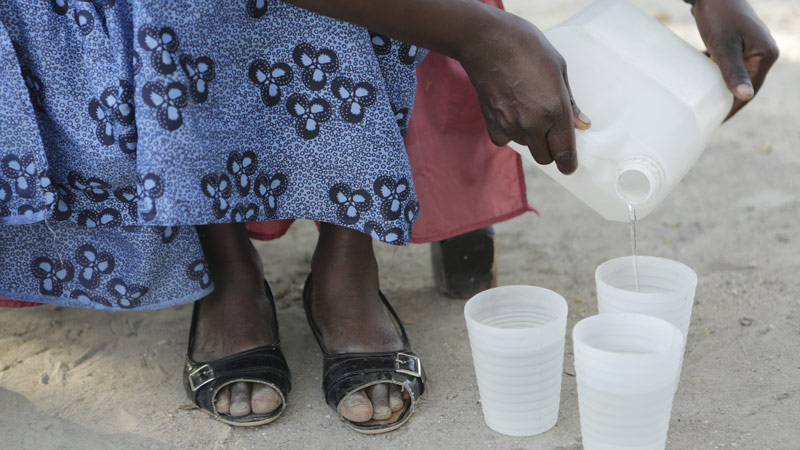 Sally Kitchener looks at how donations to CAFOD's first match funded appeal, during Lent 2012, brought drinking water to a remote town in Zimbabwe.
I am woken by a gentle tapping sound. It's 5:30am. I extract myself from the tangle of my mosquito net and shuffle to unlock my door. Outside is a bucket of steaming water. It's a welcome sight.
It's my second day in Zimbabwe and I'm staying in Nembudzia, a remote town in Gokwe North district. My room is basic but it has everything I need – a bed, a desk, and even an en-suite bathroom. Only, the sink and shower feel a little redundant, as there's not a drop of water in the taps.
CAFOD's progress on water Continue reading "Bringing water to Zimbabwe"