March 3, 2016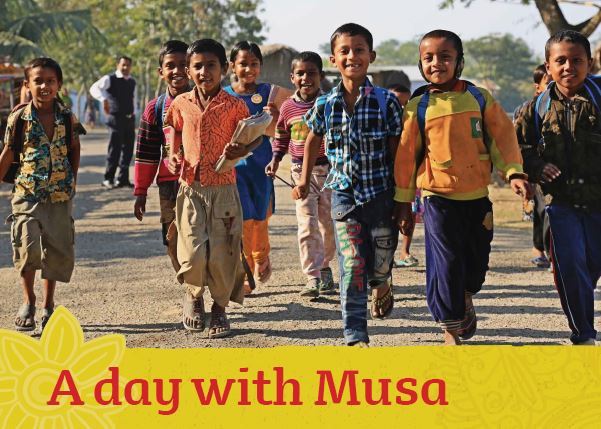 To celebrate International Day of Literacy, children's author and primary school teacher Russ Brown explains how CAFOD's big book for children can excite the imagination and help children's understanding of the wider world.
 "A big book to promote big talk"  Russ Brown
 Today is International Day of Literacy, a day to celebrate the importance of literacy around the world.
CAFOD's big book, A day with Musa, takes us on a journey through an ordinary day for an ordinary child in Bangladesh. It raises the simple question of how are we different, while cleverly showing children how fundamentally we are all the same, regardless of skin, language or belief.
Continue reading "International Day of Literacy: Spend a day with Musa"