May 8, 2015
Lilian Chan, who works for our partner Caritas Australia, reports from Nepal.
The earthquake struck without any warning. One minute I was filming an interview with a villager. The next, I was running to an open field as the ground shook violently and debris from houses flew overhead. It was a truly terrifying situation. As I watched the clouds of dust rising above collapsed houses, I knew that Caritas' presence in this community would be more important than ever.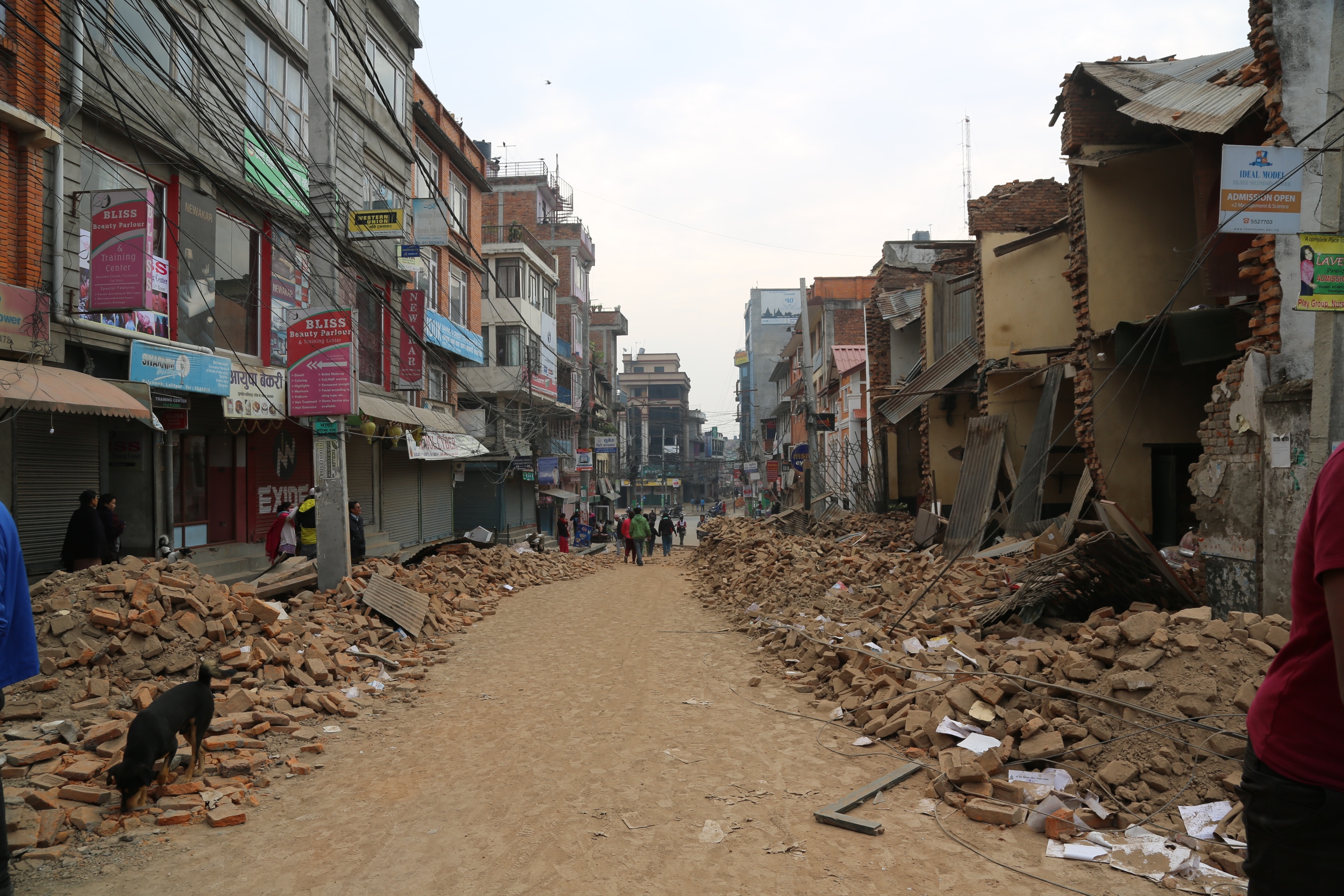 Surveying the damage
After the ground settled, I walked around the village to survey the damage. Having lived through smaller earthquakes before, most people knew to take refuge in the open fields. I saw one young girl, probably no older than four, sitting with her family, her eyes wide with fright. People her age have never experienced anything like this.
Please donate to our Nepal Earthquake Appeal
It has been more than 80 years since Nepal has seen an earthquake cause this kind of devastation. Reaching a magnitude of 7.8, the earthquake has killed thousands of people and the United Nations say that more than eight million people have been affected – more than a quarter of Nepal's total population. Many homes, schools and hospitals have been destroyed, and water and sanitation services have been cut off in remote areas.
As I travelled back into Kathmandu, the scene was heartbreaking. Buildings I had only seen for the first time days earlier were reduced to heaps of debris. People were evacuating their homes, with nowhere to take shelter. And we saw patients evacuated from the hospital. With nowhere to go, they had to be treated on the ground, out in the streets.
£35 provides tents to shelter 15 families
I have never experienced an earthquake before. The initial tremor is terrifying. But the continued threat of destructive aftershocks causes further damage and trauma to people who are already vulnerable. A few days on from the earthquake, fearful of the aftershocks, many people in Kathmandu were still sleeping out on the street or in open public spaces. Continue reading "Nepal Earthquake: A first-hand account"