The long road to peace in Guatemala
At the beginning of a new year, Laura Ouseley in our communications team has been looking into the situation in Guatemala and hoping for a brighter and more peaceful future for Guatemala's indigenous peoples.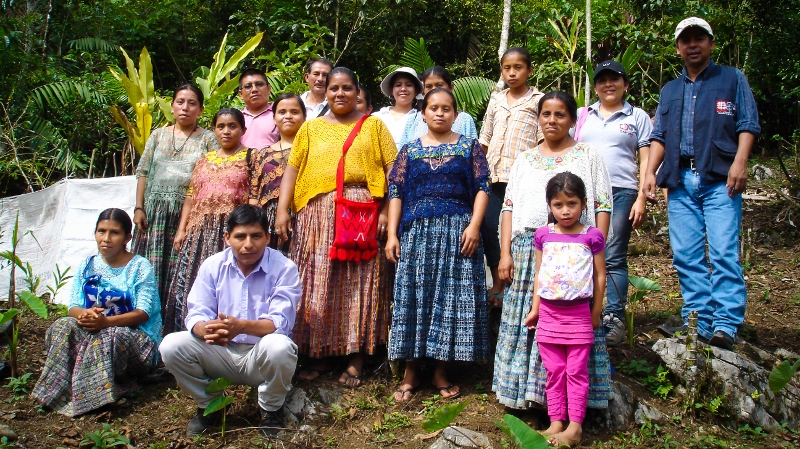 Twenty years have passed since Guatemala's decades-long internal armed conflict was ended with Peace Accords signed in 1996. An estimated 200,000 civilians were killed or disappeared during the conflict, most at the hands of the military, police and intelligence services.
The 1996 Peace Accords aimed not just to put an end to the conflict, but to address its underlying causes, and to guarantee the rights of victims to truth, justice, reparation and no-repetition.
Find out more about CAFOD's work in Guatemala
But despite being 'at peace' for twenty years, the country remains one of the most dangerous places in the world, and those who suffered most in the conflict – indigenous peoples – continue to face discrimination and poverty. So, what has been achieved over the last 20 years, and have indigenous peoples and women been able to access the justice they were promised?
During the conflict, in the early 1980s the military junta led by General Rios Montt waged a brutal campaign of genocide against the indigenous highland communities. These communities continue to face many challenges in accessing justice: firstly, they must travel long distances to report crimes. Having arrived, indigenous people often find there aren't any interpreters, and they are confronted by persistent racist and sexist attitudes. In addition, the Guatemalan legal system can be corrupt, slow and hard to understand, a big problem when so many victims are illiterate.
As a result, indigenous people, particularly women, still find it hard to put their trust in a state legal system which has failed to protect their collective or individual rights. During Guatemala's conflict, indigenous women suffered rape, abuse and sexual slavery. But given the numerous obstacles they face, it is hardly surprising that in twenty years just a handful of these women have obtained justice.
Accompanying victims
At the heart of getting justice is building the confidence of women so that they can confront the challenges that stand in their way. CAFOD's local Church partner Pastoral Social – Caritas Verapaz, and secular partner CALDH, work to improve women's self-esteem and help them gain confidence. This gives them the courage to go to authorities and report crimes. And when they do, our partner accompanies them, to translate and give them moral support and strength.
Many victims are only now finding the courage and support they need to speak out about the terrible crimes that took place.
Pray for peace around the world
Teresa Gonzalez's story, an indigenous woman from the Ixil region, is all too familiar: "When I first joined the group I wept a lot because I was remembering how I suffered when I was a child" she explains. Teresa has been supported by CAFOD's local partner to speak out about the violence she experienced.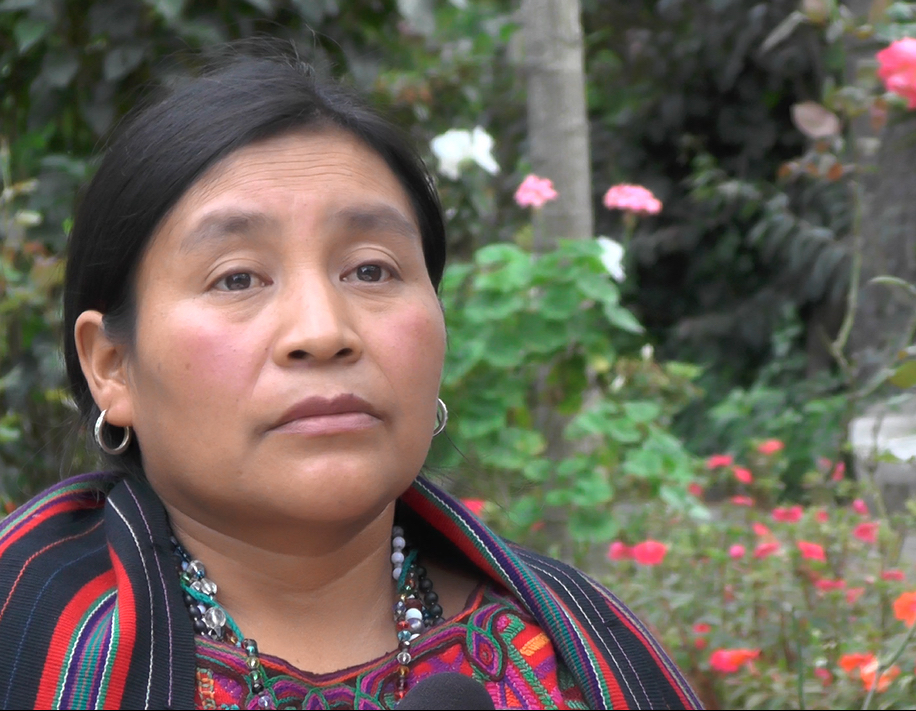 "Now I feel I have changed, because when I come to the group I can express myself and share what happened. But the biggest change has been with my husband. Before he didn't let me go out and controlled where I could go, but gradually his understanding has increased and he lets me participate in the group meetings."
Last year, the Guatemalan society had a major victory. In a landmark case, the Guatemalan national court convicted two former members of the military for sexual slavery and abuse of Mayan Qeqchí women during the war.
But this is a rare case. In total, there have been just 19 sentences for serious violations of human rights during the Guatemalan conflict, a tiny amount compared with the scale of violations committed.
CAFOD partner declared a martyr by Pope Francis
Throughout these difficult times, the Church in Guatemala has stood by the persecuted population and continues to work for peace. But it has not been exempt from the violence. In 1981, Fr Stanley Rother, an Oklahoma Diocesan priest and CAFOD partner, was murdered in his parish house in the village of Santiago Atitlán in Guatemala. On 1 December 2016, Pope Francis declared that Fr Stan was martyred in hatred of the faith.
The Guatemalan Church also led the process of recording all the known abuses in a historical record published in 1998. Bishop Juan Gerardi who led the truth process was killed two days after he presented the findings of the report.
There have been some positive advances over the last 20 years, for example the recognition of cultural rights, such as the use of native languages and clothing in schools. But in terms of addressing the root causes of the conflict – such as redistribution of land – the Guatemalan Government has failed. Little support has been given to people who were internally displaced by the conflict, and the few projects of returned land have been in areas where the land is of poor quality, and without adequate support to make sure the families can use it for farming or any other use.
The long path to peace
Building peace cannot be done overnight. It takes generations, courage from victims, long-term accompaniment from local, national and international organisations, protection for human rights defenders, and genuine commitment on behalf of the government to alter the underlying causes of inequality and discrimination.
CAFOD will continue to stand alongside our local partners and human rights defenders in Guatemala as they continue their vital work on the long and difficult path towards peace.
Support CAFOD's work in Guatemala