Gospel reflection: The importance of serving others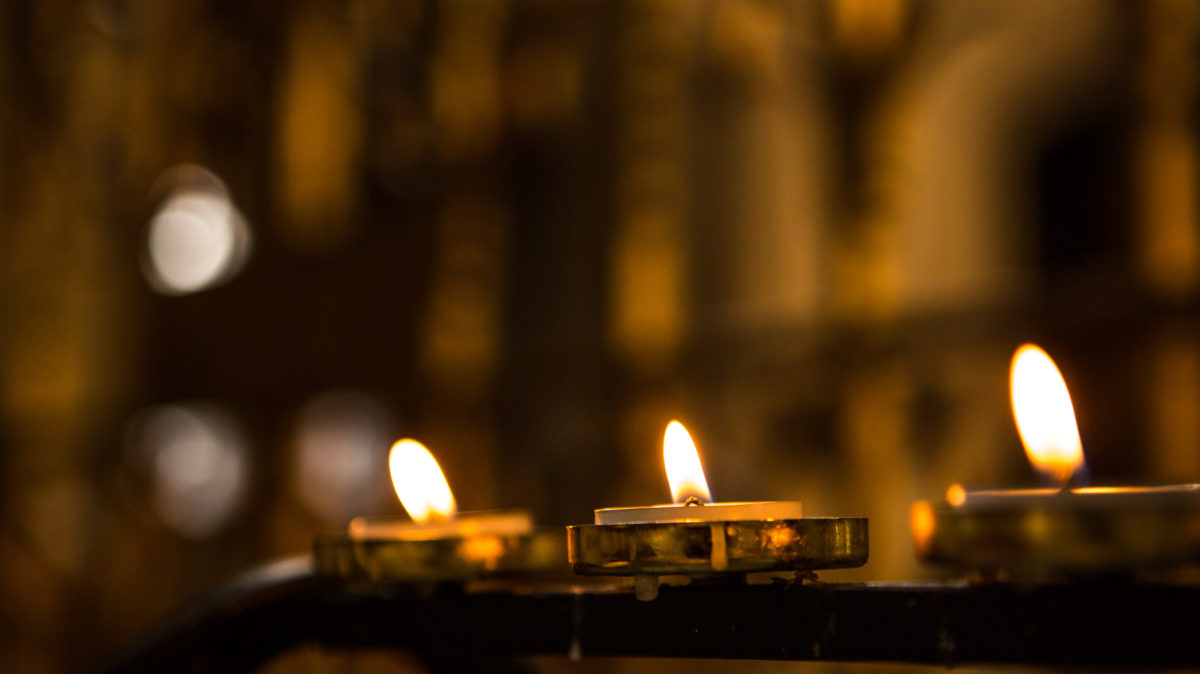 Roisin Beirne, in our Legacy and Remembrance team, reflects on this week's gospel (Mark 10:35-45). She considers the legacy that our loved ones who have died have left in our lives and their impact on the world.
Based on the gospel for Sunday 21 October – Mark 10:35-45
Sign up to receive weekly reflections by email every Friday
"Whoever wants to be great among you must be your servant."
In this gospel reading we are reminded of the importance of serving others. It may be in a small act of kindness or a larger act of generosity, but by being kind to our brothers and sisters we can create a fairer and more just world.
As we approach All Souls' day, we remember all those special people who have died. By their lives they have taught us how to be kind and humble, making a lasting difference through their acts of service and being generous to all.
We remember them at this time for their love, their kindness and the impact they have had on this world.
May we be inspired by their compassion and learn to serve others as they did.
Donate in memory to keep a loved one's light shining
Prayer
Dear Lord,

Guide us with your wisdom and compassion so that we might become your true servants. Let us become your hands here on earth and touch the lives of all those around us.

May the souls of all the faithful departed, through the mercy of God, rest in peace.

Amen.