What's your 100? Join the Captain Tom Challenge!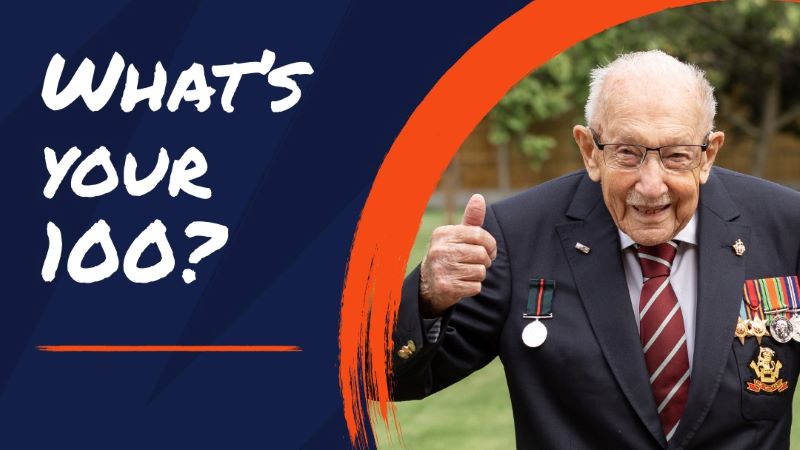 Neil Roper speaks about the joy and hope spread by fundraising during lockdown and invites you to continue Captain Tom's legacy by joining the Captain Tom 100 Challenge for CAFOD.
It's felt like a long year of lockdown but the example of Sir Captain Tom walking 100 laps of his garden was so inspiring! It was his determination that we can do something positive, that our small actions matter, and that "tomorrow will be a good day" that makes him a hero in my family. And now you are invited to follow his example and start fundraising!
My son decided to take on a press-up challenge during lockdown and, of course, "Dad has to do it too!" I loved seeing his enthusiasm in taking on the fundraising challenge, though it was definitely a lot easier for him than it was for me!
Friday 30 April 2021 would have been Captain Sir Tom Moore's 101st birthday. Let's celebrate his birthday and continue his legacy by doing our own fundraising challenge with family and friends.
Over the weekend of the 30 April to 3 May, I invite you to join me for the Captain Tom 100 Challenge. All you need to do is pick an activity that involves the number 100 and get sponsored. I will be picking up 100 pieces of litter, but you can take on any challenge that you like to raise funds for CAFOD. Check out these ideas below!
All you need is to set up a JustGiving page and pick a challenge. We have a few suggestions here:
Keepie uppies
We still can't go and watch football, but maybe soon! How about trying to do 100 keepie uppies or challenging your football-mad friends or relatives to do it? See how many you can do in one go! Get together in a group at the park on in a garden (no more than six!) and enjoy a bit of friendly competition.
Cake making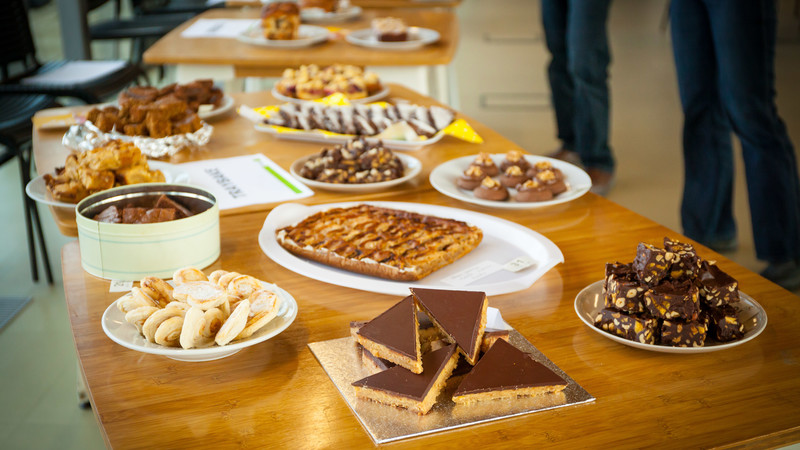 Bake 100 cakes! You could make them all the same or try different recipes. What about getting together with some friends and making them together? Once they're made you could share them with friends and neighbours, as long as you are outside!
Running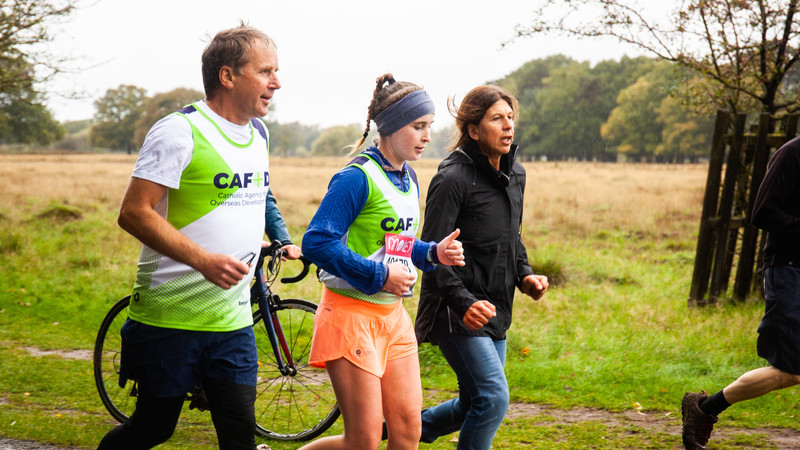 You could run 100 metres, 100 laps of your garden or local park, or 100km over the weekend! Whatever would be a challenge for you, put on your trainers and join in the fun, whilst getting sponsored to help our sisters and brothers living in poverty around the world.
Join the challenge!
If you want to get involved or see more ideas, then please go to our Captain Tom page, where you'll find even more suggestions.
"We know he would love the idea of inviting everyone to get involved and share their Captain Tom 100 so that together we can ensure 'tomorrow will be a good day'. We look forward to celebrating with you on what would have been his 101st birthday weekend – it's going to be fun!"

Captain Tom's daughter, Hannah Ingram-Moore
So, whatever you do as part of the challenge to celebrate Captain Sir Tom Moore's 101st birthday, be safe, have fun and please respect social distancing and government coronavirus guidelines. Remember that everything you do will help us reach more families with vital support.
Tell us about your 100 Challenge! Share any pictures or stories on social media (don't forget to tag @CAFOD) or email them to us at events@cafod.org.uk.