Legacies are building a brighter future
Hannah Caldwell, CAFOD's legacy officer, explains what she loves about legacies.
People are sometimes surprised to hear that I love my job. "Gifts in wills…?" they ask cautiously, "isn't that kind of…depressing?" My answer is an assured "No!"
Because it's quite the opposite. Gifts in wills, also known as legacies, are about life, not death, and it's really special to be part of a supporter's journey to decide to leave a gift to CAFOD in this way.
Find out more about the difference gifts in wills make to CAFOD's work
Here are my favourite things about legacies:
They are a sign of hope
One of my favourite passages of scripture is from the Book of Jeremiah, '"For I know the plans I have for you," declares the Lord, "plans to prosper you and not to harm you, plans to give you hope and a future."'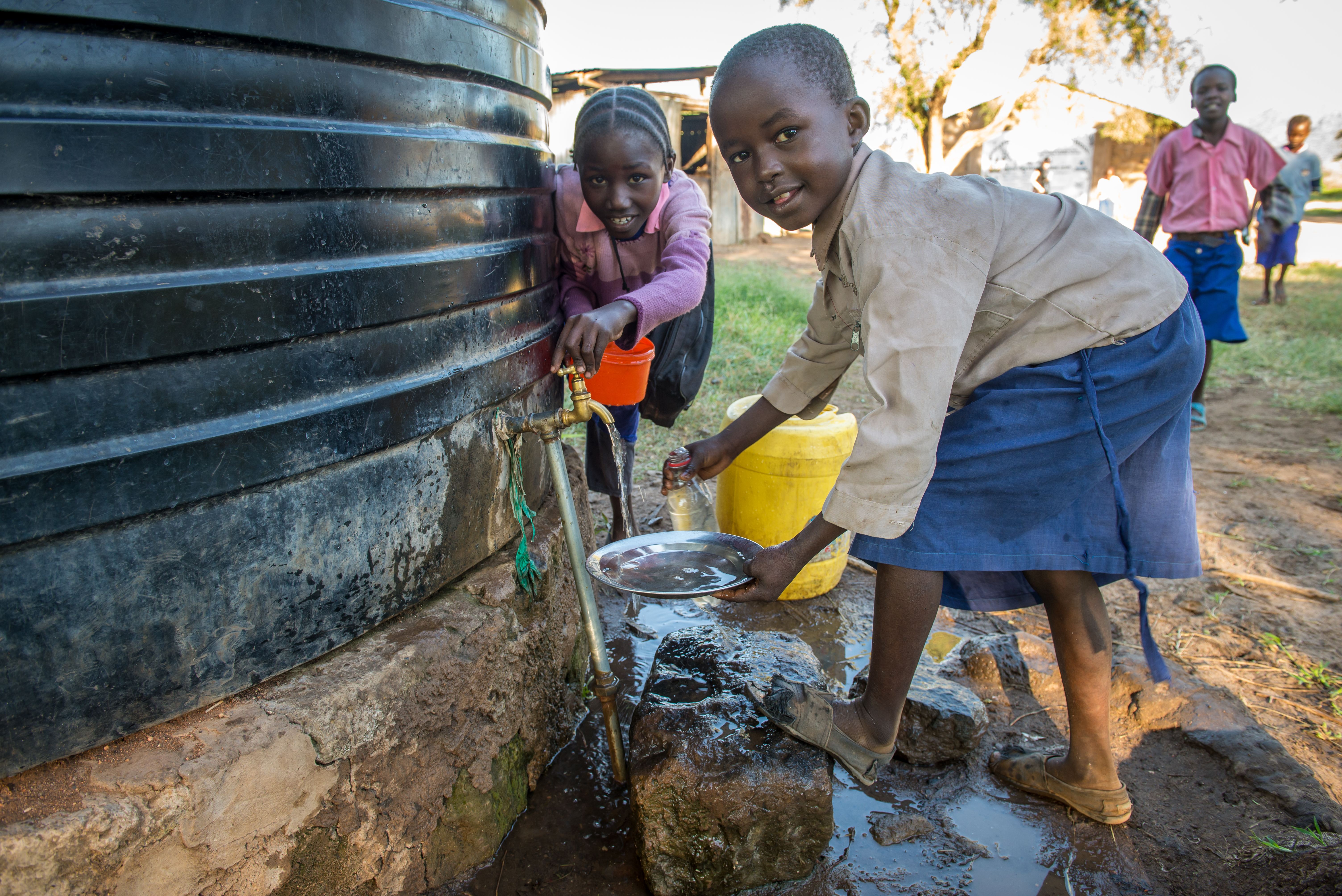 A legacy is a gift of hope, a gift pledged today to promise to bring about a better future for others.
It's easy to be cynical about the way the world is, or resign ourselves to the feeling that things can't change. But a legacy flies in the face of this defeatism! It says things can change; that the world can be a better place. And through their gift we can help bring about that change for many years to come. A legacy is part of building a brighter future for our children and grandchildren.
They are truly inspiring
CAFOD are blessed to have thousands of incredible supporters who are dedicated to supporting our brothers and sisters living in poverty. I often think it's a shame that we sometimes only find out more about how amazing they are when we're told by family or friends, once they've died.
I'm constantly blown away by the lives led by our supporters who have left a gift in their will. They are lives of adventure and courage, of constant love and humble service.
I recently had the privilege of meeting the family of a CAFOD supporter who left us a gift in her will. Speaking with them over tea and biscuits, it was so wonderful to hear their stories and discover the impact that their Aunt made on the lives of all those she met.
These gifts make me think, what would my legacy be? What mark would I leave on the world? It makes me want to be a better person.
Watch this short film to see how the gift Marjorie Van Den Bosch left in her will is making a difference.
[youtube https://www.youtube.com/watch?v=NPVrQPk4VVc&w=560&h=315]
They are interesting
As a natural sticky-beak, legacies also appeal to my sense of intrigue. The plans people put into place are a real insight into their lives and motivations. They speak to what someone cared about, what they held close to their heart, and how much they want that love to live on.
The majority of the gifts we receive are either set amounts of money or a share of a person's overall estate. But every now and then something a little different comes along – royalties from translations of the Odyssey, earnings from starring in episodes of All Creatures Great and Small, Waterford crystal sets, even a collection of rare dolls! We receive legacies of all shapes and sizes, and every one is put to great use.
Order your free will writing guide
But most of all – they make a huge difference
Many people aren't aware that gifts in wills account for over a tenth of CAFOD's income each year. They make a vital difference to our work and without them, much of our work simply wouldn't take place.
Because the majority of legacies aren't restricted to specific areas of work, we are able to put them into action wherever the need is greatest. They give us the confidence to be able to respond to emergencies as soon as they occur, and they also help fund essential, long term work that might not fit the criteria of very specific institutional funding but is still desperately needed.
Does any of this sound depressing?! I don't think so! I get to help people leave their mark on the world; to show what really matters to them; and to safeguard the people and causes they cared about.
And if any of this sounds appealing, why not find out more about leaving a gift to CAFOD in your will? We have information about legacy gifts on our website, or you can email us at legacy@cafod.org.uk, or give me a call on 020 7095 5367 to talk things through.