Give it up: visiting schools this Lent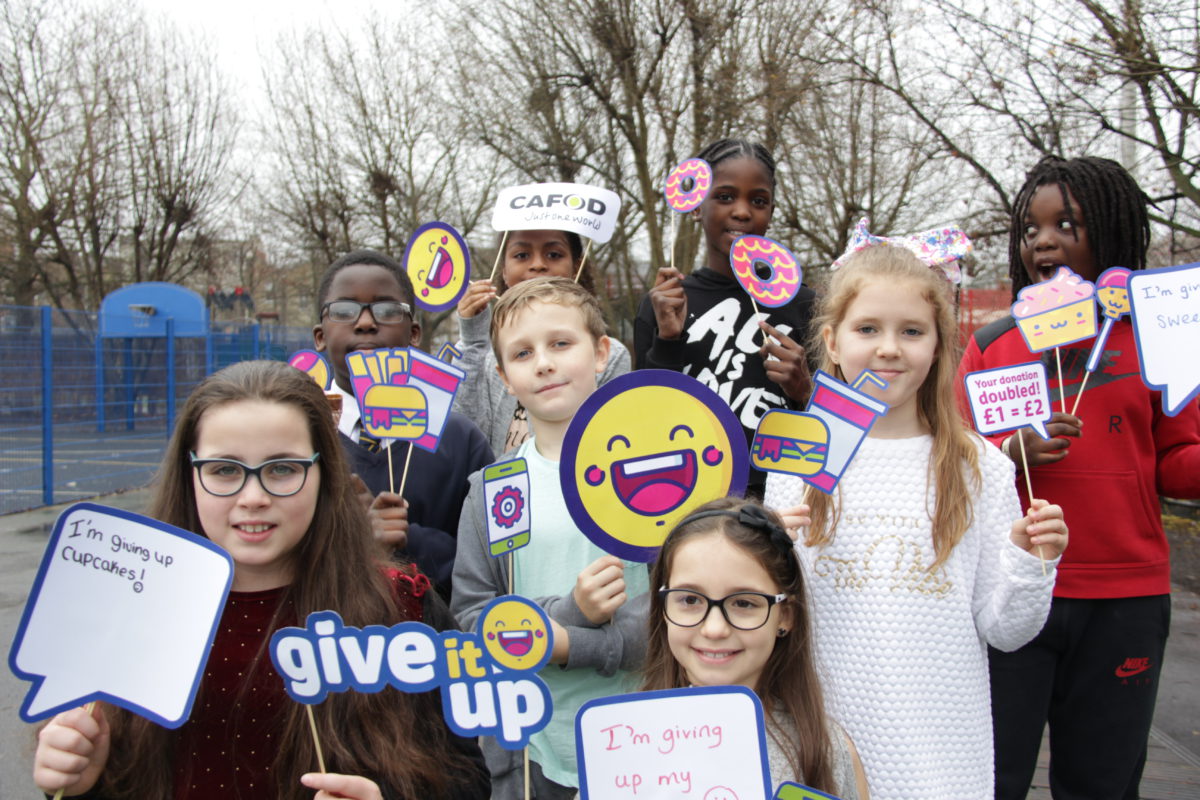 Gillie Drinkall is a CAFOD school volunteer who has been visiting schools in South London to talk about Zimbabwe, and to introduce the Lent Give it up challenge.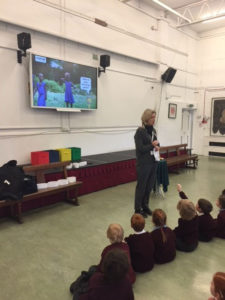 A primary school in South London.  A very small boy approached me and apologised for not being at my previous assembly as he was in hospital.  He then confided, with breathless excitement, "It's my birthday in six days' time!". I wished him "Happy Birthday … in six days' time" and turned to a slightly older boy who wanted to know how to give money to CAFOD as soon as possible.  I was reminded how much I enjoy talking to small children.
I have scheduled visits to an unusually high number of schools this Lent to share stories from Zimbabwe and to talk about the Give it up challenge.  As ever, until the first assembly unfolds, I am never quite sure how the children will respond.  This time I was going to try and show all the schools the short film featuring Svondo and his mother Marian who live in Zimbabwe.
Find Lent resources for children
I asked the children to think about their favourite games, and they very much enjoyed discussing this, and I enjoyed the variety of answers – cricket in Lewisham, a posse of chess enthusiasts in Mortlake and lots of footballers in Tooting.  I did find that the level of escalating noise slightly alarming as they shared their enthusiasms with their neighbours. I quickly moved on to the more thought-provoking issue of why someone might not be able to play their favourite game (homework was a reassuringly sensible reason why not).  This led on to the introduction of the topic of malnutrition and then the concept of the UN Rights of the Child which interested the older years.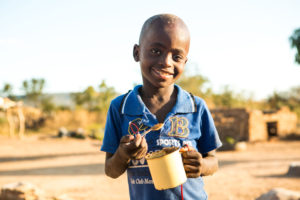 I explained that around the world malnutrition stops some children from being able to play, about how malnutrition is when you don't have the right nutrients to be healthy, and that this can happen when people do not have enough food to eat. It stops children from having enough energy to play. I then introduced the idea of rights, and explained that every child has the right to food and the right to play.
Svondo's mother Marian said "A malnourished child is always tired. She or he never plays with others."
Technological challenges seem to be a part of an education volunteer's life but happily, so far with the involvement of one teacher, two headteachers, a couple of technologically minded year 6s and myself, we have risen to the challenge and shown the film.
The film was watched intently by all children from reception to year 6. Thanks to training  from CAFOD partners, Marian and her community have learned how to set up a community garden. My questions regarding the nutritional qualities of peanut butter, Svondo's  football, the types of vegetables the family grow, how solar panels are helping the community, and what sort of animals the fences would keep out were all answered impeccably.
Invite a CAFOD speaker into your school this Lent. Contact your local CAFOD volunteer center.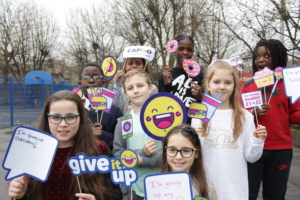 The children then held hands to form a chain illustrating the concept that they, as part of CAFOD, are the link which enables us to provide training, support, peanut butter and a bright future to families in Zimbabwe and elsewhere. I left them to consider what they could give up this Lent to support more people like Svondo and his family. By giving things up and donating the money to CAFOD they could help turn fast food into fresh food.
The high quality material produced by the education team has relatable stories, children's prayers and uplifting photos.  As we progress through Lent I expect to be inspired, as always, by the thought the children give to these weighty topics.
Thank you to everyone who has donated to the Lent Appeal. Your gifts will change lives around the world. And if you donated between 13 February and 12 May, the UK Government will double your donation, giving twice the number of children the opportunity to grow up healthy and strong.
Even if match funding has finished you can still donate to our Lent appeal
Watch Svondo's film: