CAFOD's Nativity Fun Run is next week!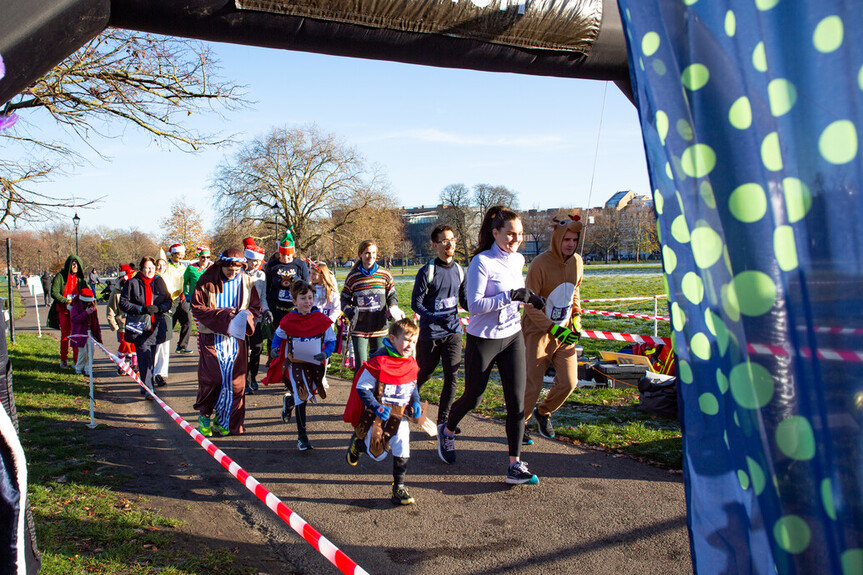 CAFOD's Nativity Fun Run returns to Clapham Common on Saturday 9 December at 11am, and we'd love for you to come and join us.
You can walk, run, roll or stroll this fun and festive event which will include loads of Christmassy activities, including craft, games, sweets and a quiz. Come in your most festive fancy dress for this event that you do not want to miss!
So often at this time of year we get caught up in purchasing gifts and perfecting family gatherings. We can forget about the true meaning of Christmas. Indeed, Christmas is about thinking of other people, and coming together with others.
As well as the activities there will be a choir, dance workout, and loads of Christmas cheer! There will also be delicious minced pies, mulled wine and hot chocolate for your enjoyment!
There will be plenty of opportunities to donate to CAFOD at the event. A World Gifts stall will be available to participants who want to support people across the world during this holiday season. All money raised from this event will go towards CAFOD's continued work overseas.
Interested in volunteering at the Nativity Fun Run? Well, you're in luck! We need volunteers to help with set up, registration and the activity stations.