Gospel reflection: Jesus is moved with compassion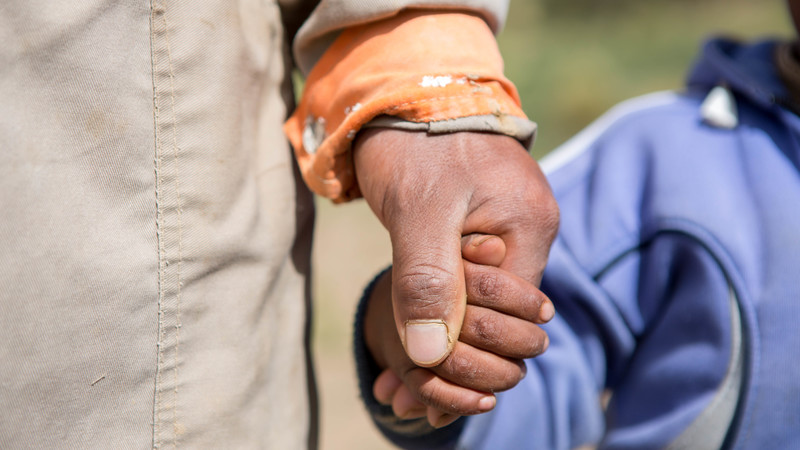 In this Sunday's gospel, Mark 6:30-34, Jesus is moved with compassion for the crowd and responds to their needs. Volunteer Trevor Stockton reflects on how we are called to follow Jesus' example.
Based on the gospel for Sunday 22 July – Mark 6:30-34
"Come away to some lonely place all by yourselves and rest for a while"
Sign up to receive weekly reflections by email
The apostles needed to rest, time to recuperate, regenerate and gain spiritual nourishment, but there was no rest for Jesus. The people followed him in their thousands to the place where they had chosen to rest. So, moved with compassion, Jesus responded to their needs spiritually and bodily with food.
In a sermon on 30 October 2017, Pope Francis used five verbs to refer to the "closeness" of Jesus to his people: see, call, talk, touch and heal. The Pontiff explained "Christ calls us to touch the flesh of the other by hand, particularly the suffering and the needy." This, the Pope insisted, is "the path of the good shepherd".
This is the kind of shepherd Jesus calls us to be if we are to feed those who are hungry, give drink to those who are thirsty, shelter those who are homeless, visit those who are sick and prisoners, bury the dead and give alms to those who are poor.
Through the gospel, we are reminded not only to seek God, at the expense of a connection with other people. Instead, we are asked to prepare ourselves better to reach out to others in need, through strengthening our relationship with God.
Use our prayer resources to connect with others here and around the world.
Jesus, our Good Shepherd, help us to become shepherds of your flock; and to be your hands tending to the needs of the people most in need of your mercy. Amen.