Gospel reflection: Excess baggage weighs us down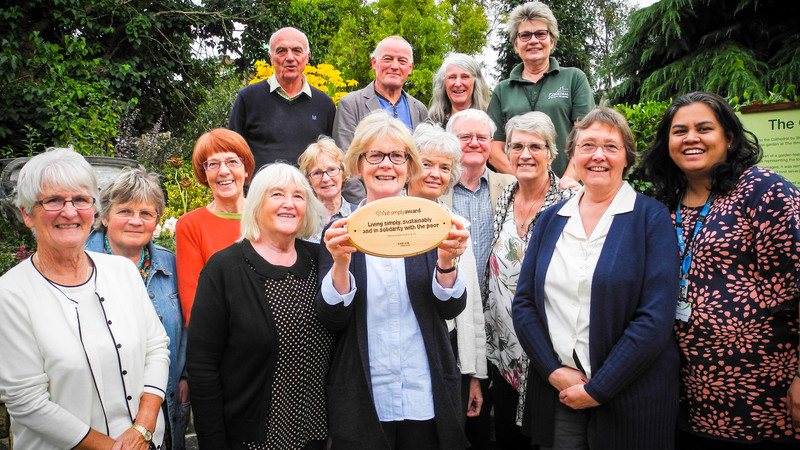 In this Sunday's gospel, Jesus sends out his disciples to spread the Good News, telling them that they must take no possessions with them. Volunteer Trevor Stockton reflects on this gospel reading and how we are all called to live more simply.
Based on the gospel for Sunday 15 July – Mark 6: 7-13
Follow weekly reflections by email
"He instructed them to take nothing for the journey except a staff"
The disciples have been followers of Jesus and have been learning from him.
Now they are being sent out to spread the good news and heal the sick with clear instructions to do it with simplicity, without any material things. This ensures that the focus of their work reflects Jesus' mission.
Since his election, Pope Francis has been teaching us, in what he says and in what he does, that following Jesus means to live a life of simplicity, one that is sustainable and in solidarity with the poor.
Find out how your parish could live more simply
As Susan V Vogt wrote in Blessed by less – Clearing your life of clutter by living lightly:
"St. Ignatius of Loyola insisted that one of the keys to spiritual wellness is detachment from the things and worries of this world that might distract us from pursuing our ultimate purpose in life, which is to deepen our relationship with God. A Church on the move needs to unload a lot of the excess baggage that is weighing us down and slowing us down."
What can we let go of in our lives in order to bring the focus back to God?
We pray:

May we be guided by the instructions Jesus gave to his disciples and live simply whilst spreading the Good News.  Amen.