Baking and fundraising – Anne's recipe for success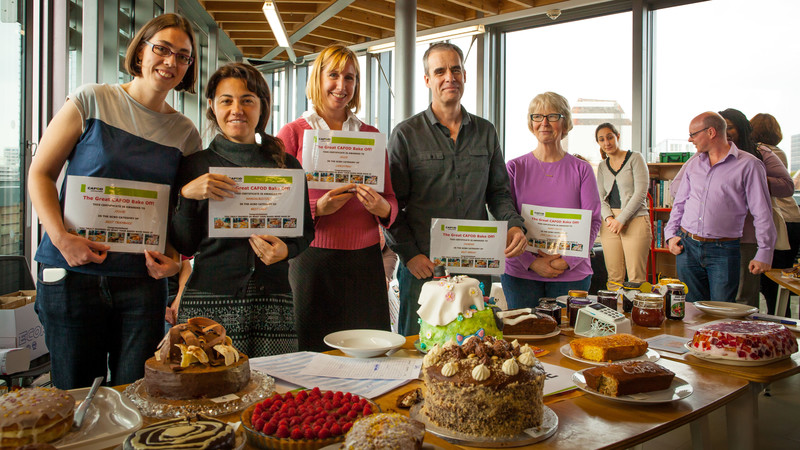 Anne works in our fundraising team. Every year she looks forward to combining her two passions of fundraising and baking at the Great CAFOD Bake Off.
When I was growing up I knew that my parish's annual pilgrimage to Lourdes was soon approaching. Not because of any announcements at my church, but due to the activity in my family kitchen.
My busy mum did not have the time to volunteer on these pilgrimages, which travelled overland from Edinburgh to Lourdes. She did, however, offer her wonderful talent to it, through baking.  In the days leading up to the pilgrimage I would come home from school, or wake up to the smell of baking, which filled our house. The kitchen surfaces were covered in baked treats, including family favourites of tea loafs, empire biscuits and fairy cakes.
Have you held a cake sale or other fundraising event for CAFOD recently? Remember to pay in your donation. 
Mum's cakes were much appreciated by both the volunteers and pilgrims on their long journey to Lourdes. 25 years on, my mum still bakes cakes, and still uses her talent to help others, through donating her cakes to parish bake sales.
My passion for baking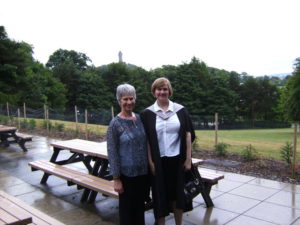 I've inherited my mum's love of baking, and as one of CAFOD's fundraisers, I think there is nothing quite like a bake sale. Bake sales are a brilliant way to get everyone together, to discover new recipes and learn about all the wonderful recipes from different countries and cultures.
Each year, in Romero House, our head office in London, we hold a 'Great CAFOD Bake Off'. All the funds raised go directly to our work overseas. For the last few years I have helped to organise the competition. I've recruited judges and one year I was a judge myself in the cake category (categories include cake, breads and biscuits). The cake category was the most popular, so I ended up tasting 20 different pieces of cake!
Why not get your colleagues together and hold your own 'bake off' at work? Or ask your parish priest if you can hold a bake sale after Mass on Sunday? For more advice and tips on how to organise a fabulous bake sale, download our toolkit.
We have some great tips for how to organise your own fundraising event. Perhaps you could do some other fundraising like a quiz night or a curry evening? 
We'd love to see photos of your event! Share them on Twitter or email online@cafod.org.uk
Have you already raised money from a bake sale? Send in your money today!