Oscar Romero: An inspiration who spoke out for the poor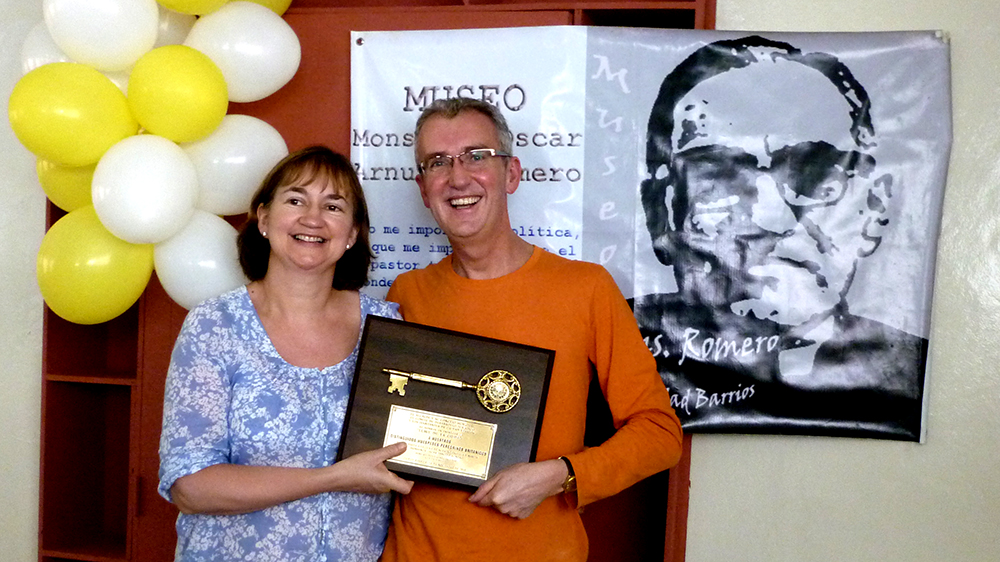 Tony Sheen, Regional Manager for CAFOD, visited El Salvador on a Romero Trust Pilgrimage. Here he shares why Archbishop Oscar Romero inspires him every day.
I am delighted that the Church has beatified Oscar Romero. He is an inspirational Christian Martyr of my life time and an authentic voice of our Church having a real concern for the poor.
He was a true witness to Jesus's teaching for us to speak out for justice in the beatitudes, when he said in Matthew 5:6. "Blessed are those who hunger and thirst for righteousness…and when people speak all types of criticisms of you on my account"
Download prayers to celebrate the beatification of Blessed Oscar Romero
Romero spoke out about the injustices and killings in El Salvador during his time as Archbishop from 1977 to 1980. In doing so, Romero systematic undermined the rich and powerful and faced death threats to stop him speaking out.
Inspiring generations
Romero gave many inspiring homilies and talks, which resonated in the experience of living in poverty in El Salvador at that time and still does today. "Many" he said, "would like the poor to keep on saying it is God's will for them to live that way. But it is not God's will for some to have everything and others to have nothing. That cannot be of God."
His life and work continue to inspire and led my wife and me to join the Romero Trust Pilgrimage to El Salvador as part of our silver wedding celebrations.
Read Tony's series of blogs about the Romero pilgrimage
Romero said: "The Church, entrusted with the earth's glory, believes that in each person is the Creator's image and that everyone who tramples it offends God. As holy defender of God's rights and of his images, the Church must cry out… Whoever tortures a human being, whoever abuses a human being, whoever outrages a human being abuses God's image, and the Church takes as its own that cross, that martyrdom."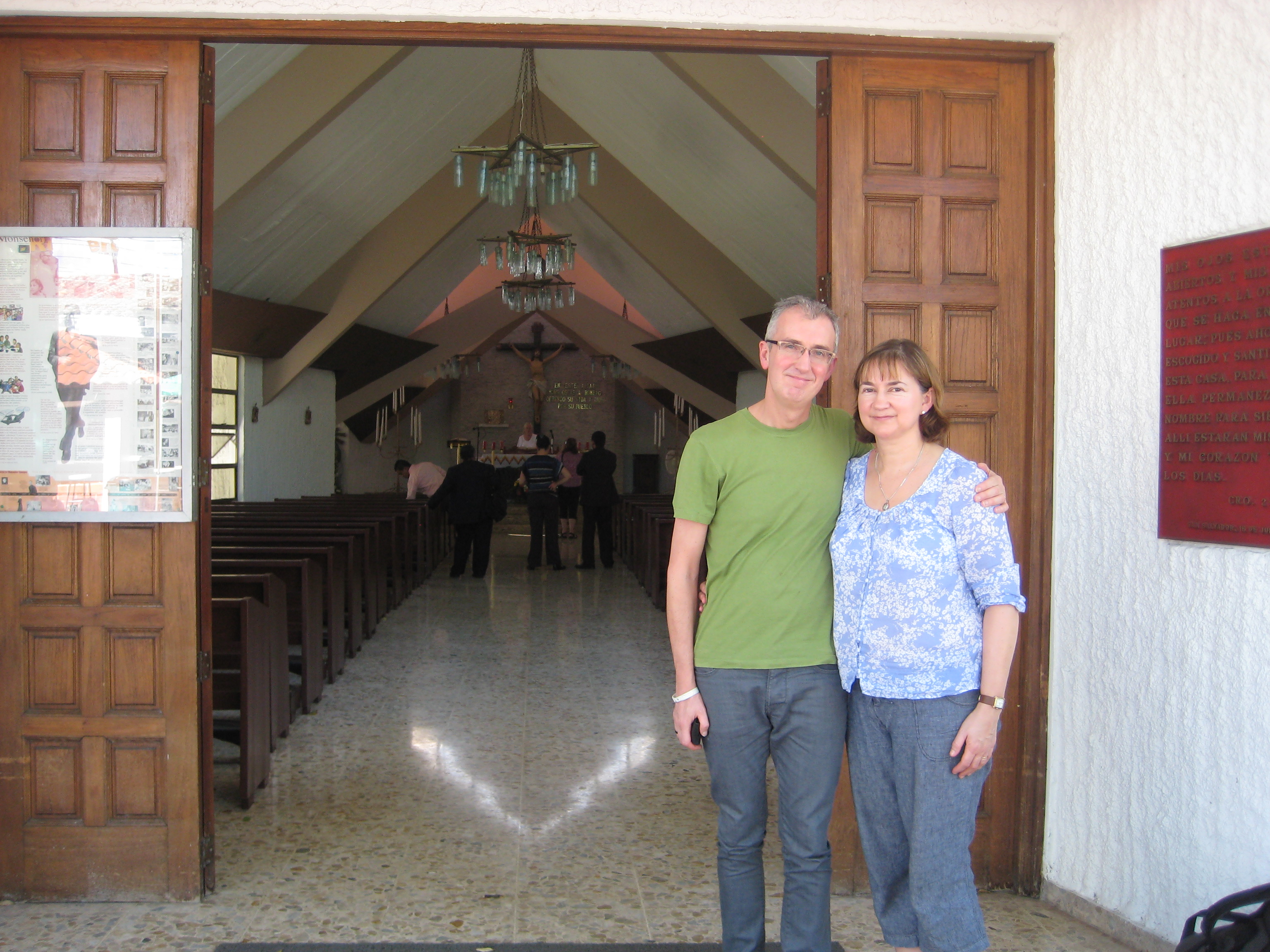 On 23 March, 1980 in his homily, Romero ordered the army to stop killing people: "In the name of God, and in the name of this suffering people whose cries rise to heaven more loudly each day, I beg you, I implore you, I order you, in the name of God, stop the repression!"
The next day, he was shot by a gun man whilst celebrating mass.
How are Romero's life and words relevant to me and us today?
Blessed Oscar Romero adds his voice to that of Jesus calling us to speak out and be a witness for the preferential option for the poor.
The unjust divide and between rich and poor continues today both at home and overseas in the developing world. I have recently been thinking about my own actions and lifestyle choices and have been questioning:
1. How comfortable am I, with so many people in the UK living in poverty, having to rely on charity from our 450 food banks to survive?
2. Do I think about how my cheap food and clothes were produced? Was there exploitation involved in their production?
3. How do I express my concern for my global neighbour and/or the one billion people who live in the developing world with inadequate housing, access to clean water, sanitation and human rights?
My support of CAFOD and how I live my life are ways of expressing my response to these questions.
I always buy Fairtrade if available. I am also trying to 'live more simply' by cycling to work and campaigning in support of those affected by climate change. I will be lobbying my MP on climate change as a CAFOD MP Correspondent.
Sign up to become an MP Correspondent and get to know your MP
During our trip to El Salvador I also was privileged to witness CAFOD's ongoing work with the poor when we visited a Connect2 community. The Connect2 programme is a way for parishes in England and Wales to get to know a community in a developing country and to take a journey with ordinary people leading extraordinary lives.